This content has been archived. It may no longer be relevant
Tina Turner was cranking out hits fifteen years before I was even born, so it's no exaggeration when I say I've know who she is for my entire life.
Right now, I can hear her iconic voice in my mind, singing "Proud Mary" with all her rasp and rage. She was a talent like none other.
When I was a kid, the word "feminist" meant someone who appreciates and understands women. Someone who helped us appreciate ourselves- someone who fought for us. It wasn't some weaponized political buzzword standing for anything but women's issues. But that's a rant for another day. Today, I want to remember the legendary rock star that taught us to fight back, and to stand our ground.
It's fitting to remember that Turner sold more than 100 MILLION records in her lifetime, which puts her up there with the best-selling recording artists of all time. Yes, I will say it. She was a "bad bitch," and I mean that in the best of ways.
Turner knew she had what it takes to go all the way, and she was willing to work her tail off to get there. Unfortunately, it wasn't just a spiritual and emotional battle to the top. It was a knock-down, drag-out physical fight to rival any Muhammed Ali withstood. And no, I'm not kidding.
She was abandoned by her mother when she was just 11 years old, and by 18 she was burning up the night clubs. Then, in 1960, she helped put together the Ike and Tina Turner Revue. Ike is credited with inventing "rock and roll" with his hit, "Rocket 88" about an Oldsmobile. It was destined to be a duo for the history books, but what should've been the highlight of Tina's life turned into the beatdown of all beatdowns.
Standing Tall
It's no secret that Tina Turner suffered grave physical and emotional abuse at the hands of her husband. It's been the subject a Hollywood blockbuster, 'What's Love Got to Do With It' and the 2018 musical 'Tina'. Ike spent years denying what he'd done, but finally, he copped to his sins during an interview with Spin magazine, stating, 'It's years ago that I had a temper. I don't regret nothing I've ever done, absolutely nothing. Yeah, I hit her, but I didn't hit her more than the average guy beats his wife. '
He might've beat her, but Ike didn't defeat her. I've never seen an interview where Tina Turner sat in the "victim" chair. Instead, she stood tall in the fighter's corner. You wanna talk feminism– here's a woman who blazed a trail by saying "I've had enough! Love doesn't have to come with a fist." And she did it in a day and time when domestic violence wasn't even frowned upon.
In 1976, Turner put Ike in the rearview and went solo. A big bang for her career- one that probably saved her life. For those who still say Tina was an exaggerator, just know Ike was arrested five times, for guns, assault, drugs, and shooting a newsboy in the leg. Who knows how far Ike might've gone had he been left to 'discipline' his wife when he felt it necessary. He finally passed on in 2007, leaving Tina Turner sixteen years of peace on Earth.
Rest in Peace
Today, Tina Turner passed away at her home in Switzerland. She certainly lead an interesting life.
In 1988, Tina Turner toured the world for her 1986 album, Break Every Rule. During her show in Rio De Janeiro, she set a then-Guinness World Record for the largest paying audience for a solo performer, selling 180,000 tickets. This performance broke Frank Sinatra's 1980 record.
In 1985, Turner was part of the legendary recording "we are the world" and took part in the Live Aid concerts. In 2000, at 60 years old, she launched her Twenty Four Seven Tour, and it raked in $80M. On May 5th, 2009, the 69 year old closed her last show at the end of her 50th year of touring. Heck, there's even a Tina Turner Barbie Doll. Nothing says "legend" like your own Mattel line.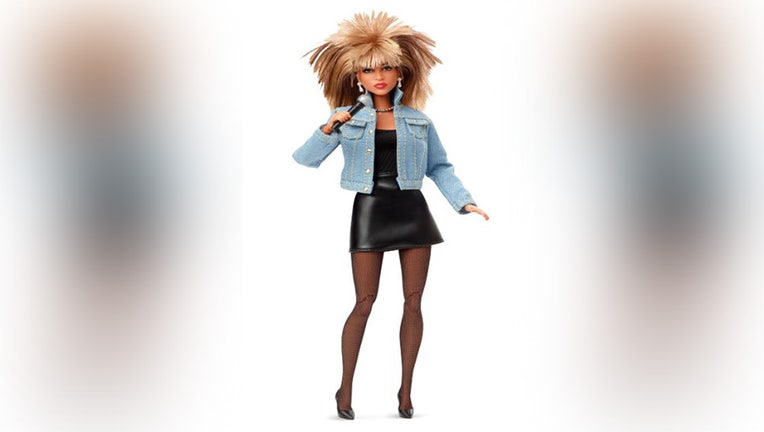 Her story didn't end there. In 2013, the 73-year-old Tina Turner married her longtime boyfriend, the record producer Erwin Bach. A few years later, he gave her one of his kidneys when she needed a transplant. Turner was a mother, a grandmother, and the undisputed Queen of Rock and Roll. More than that, she was an iconic woman. as the world can still hear her roar.
She was only wrong about one thing— I think we do need another hero.