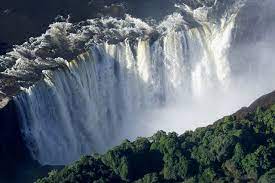 Democrats are jettisoning Joe Biden. And the drip campaign will soon look like a Victoria Falls.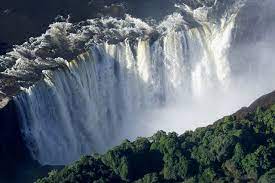 Not long ago we got information about the $200,000 check sent from the Chinese to Joe Biden's house. Frankly, I don't think these revelations are happening by accident.
I have gone on record to say that Joe Biden will be toast by the end of the year. I said this because Democrats need time to position Gavin Newsom as their candidate of choice going into 2024. And while they need to dump Biden, that will be the easier part of this two-part deal.
The second part involves what to do with Kamala Harris. Another story for another day. For now, let's look at the latest discovery about the Biden crime family cabal.
According to Just the News, the FBI ignored critical information about the Bidens:
The FBI received information about possible criminal activity involving the Biden family from more than 40 informants over an extended period of time, but most avenues of investigation were thwarted, Sen. Chuck Grassley, R-Iowa, revealed in a bombshell letter to Attorney General Merrick Garland, released Wednesday.
"This letter is based on years of investigation, including the provision of information, records, and allegations from multiple Justice Department whistleblowers that indicate there is – and has been – an effort among certain Justice Department and FBI officials to improperly delay and stop full and complete investigative activity into the Biden family, including but not limited to FD-1023s referencing the Biden family," Grassley wrote.
"This alleged political infection breaks faith with the American people, and it will ruin our governmental institutions should it continue. As just one initial example," he added, "I've been made aware that at one point in time the FBI maintained over 40 Confidential Human Sources that provided criminal information relating to Joe Biden, James Biden, and Hunter Biden."
Grassley said Americans need answers to an essential question: "Did the FBI investigate the information or shut it down?"
Forty FBI informants? That's almost as many LLCs the Biden family uses to cover their tracks.
See the entire document here.
So how do you get the Bidens? Do what the Left is doing to Trump; target everyone around them.
Grassley has supposedly identified 25 Department of Justice and FBI personnel for interviews. Each of these people "either had a direct or indirect role in the allegations" he mentioned. Grassley has also requested that Attorney General Garland provide him records on the Biden family. Lots of records.
Along with these DOJ employees, I'd like to see Republicans put the freeze on all the Bidens. Have Hallie explain what she did for $30,000.