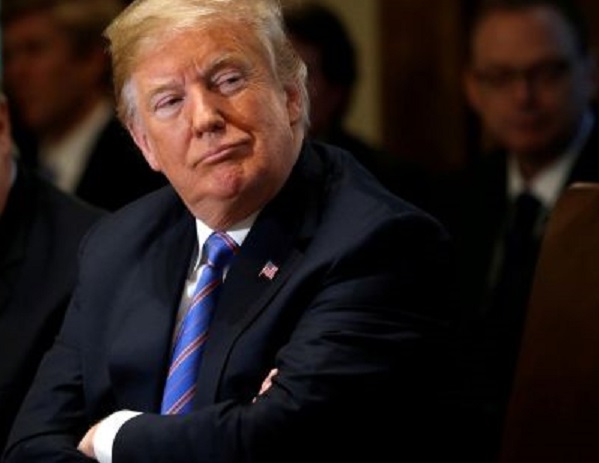 Once again, President Trump is right as rain. There is rampant voter fraud brewing in the 2020 election.
This time, another postal worker faces charges for disposing of ballots.
Sadly, this isn't the first time in recent weeks. Since early voting commenced, ballot tampering has been caught several times, fueling President Trump's assertations of voter fraud. And in some cases, past voter fraud is catching up to the officials in charge. In Harris County, Texas, the Attorney General filed 134 felony charges against Gregg County Commissioner Shannon Brown and three co-defendants in connection to an alleged vote harvesting scheme involving a Democratic primary in 2018.
As ABC News explains:
There is an ongoing court battle between Paxton and Harris County Clerk Chris Hollins involving the latter sending unsolicited vote-by-mail applications to more than two million registered voters.
"It is an unfortunate reality that elections can be stolen outright by mail ballot fraud. Election fraud, particularly an organized mail ballot fraud scheme orchestrated by political operatives, is an affront to democracy and results in voter disenfranchisement and corruption at the highest level," said Paxton. "Mail ballots are vulnerable to diversion, coercion, and influence by organized vote harvesting schemes. This case demonstrates my commitment to ensuring Texas has the most secure elections in the country, and I thank the Gregg County Sheriff and District Attorney for their continued partnership. Those who try to manipulate the outcome of elections in Texas must be held accountable."
Unfortunately, Paxon is exactly right. Someone could steal the election by altering the votes. This is already shaping up to be a record-shattering election. Thus, people are coming out in droves to support their candidate. And voter fraud threatens the very fabric of our democracy.
Trashing Votes
A Kentucky postal worker was caught dumping ballots in the trash. And you know what they say, for every rat you see, fifty more lurk behind the walls.
As Fox News reports:
Similar cases have been seen in the key battleground state of Pennsylvania over the past few weeks, as a record number of Americans are casting their ballots by mail this year amid the coronavirus pandemic. Ballot drop boxes have also been set ablaze in separate incidents in Boston and outside Los Angeles recently.
Meanwhile, USPS workers were directed Tuesday to perform late and extra trips to "the maximum extent necessary to increase on-time mail deliveries, particularly for election mail." A federal judge said the USPS must rescind rules set in place by Postmaster General Louis DeJoy over the summer and carry out the extra trips, as well as ordered USPS to distribute information to staff regarding each state's deadlines for accepting ballots so that they can ensure timely delivery.
USPS Response
According to the Post Office, they've employed more pick-ups and deliveries to ensure the votes are delivered safely. However, their performance is lack-luster, at best.
Fox continues:
A statement from USPS following the order said its "number one priority between now and the November election is the secure, timely delivery of the nation's Election Mail," and that it is "deploying extraordinary measures" that include "expedited handling, extra deliveries, and special pickups" as it has done for past elections.
"These measures are on top of additional resources the Postal Service has allocated throughout October, including, but not limited to, expanded processing procedures, extra transportation, extra delivery and collection trips, and over time, to ensure that Election Mail reaches its intended destination in a timely manner," the statement said.
The USPS is also entrenched in a legal battle with a police union after pulling its uniformed officers from the streets last month, ending daily patrols meant to prevent robberies of blue collection boxes and mail vehicles, as well as provide mail carriers escorts in some neighborhoods in larger cities, The Wall Street Journal reported.
Postal Police Officers Association President Frank Albergo said in an interview with Fox News last week the move undermines public trust in the mail, particularly in regard to ballots this close to the election. He said mail theft and assaults on carriers are soaring by close to 600%, yet prosecution is down by half.
Go For Broke
Sadly, we hear of voter fraud so often, it's almost numbing to the senses. But this year, such actions will be handled much more seriously. Especially considering Democrats were stupid enough to rerun Joe. Clearly, Democrats are willing to go for broke. Out of the many options the left had, Joe Biden was the best they had to offer? A lying, back-stabbing rat? Like Dr. Phil says, where you see 1 rat, 50 more lurk behind the walls. And that's exactly the problem in Washington, DC. Too many rats, not enough exterminators.
The Democratic Party is clearly in trouble. And they know their Titanic ship is sinking fast. But they won't bail out until they've tried everything under the sun to regain the power of the Oval Office. Even if that means destroying the ballots cast by millions of Americans.