There are so many American blacks who sparkle in the firmament of human achievement.
So here are just a few of them, past and present, who debunk the hysterical delusion of systemic racism promoted by the Left.
A lack of space compelled me to leave an enormous number of these high achievers out. And of those I list, only a snippet of their credentials could be included. Others I deliberately left out because they don't deserve a place in this honor roll (such as that ignorant, screeching racist, Maxine Waters). So here are just a few, past and present.
And no. I won't call June Nineteenth "Juneteenth." Black slaves' justification for calling it "Juneteenth" is that most hadn't been educated. Most were illiterate and some were only semi-literate.
ABOLITIONISTS
Trailblazers who have inspired those who came after are FREDERICK DOUGLASS,  DAVID WALKER, HARRIET TUBMAN and SOJOURNER TRUTH.
BUSINESS
Billionaire DAVID L. STEWARD, founder and CEO of the IT behemoth, World Wide Technology, is one of only 13 black billionaires in the world. WWT employs over 5,000 people and reaps over $10 billion annually.
Princeton grad and media mogul, ROBERT L. JOHNSON, with his then-wife, Sheila Johnson, co-founded BET (Black Entertainment Television). It debuted as the first black-controlled company on the New York Stock Exchange. In 2001 Johnson became the first black billionaire. SHEILA JOHNSON subsequently founded the Salamander Hotels and Resorts of which she is CEO.
TERESA GRAVES
, the gorgeous actress-singer, starred as an L.A. undercover policewoman in the TV series, "Get Christie Love!". It was the second American TV series to feature a female cop (the first being "Decoy" in 1957) and the first ever to star a black policewoman. And after 
DIAHANN CARROLL
 she was only the second black woman ever to headline a series.
One of the reasons genius comic and actor, FLIP WILSON, is unforgettable is due to his character, Geraldine. Geraldine's line, "The devil made me do it," became a national catchphrase. Time magazine dubbed Flip Wilson "TV's first black superstar."
My former neighbor, GREG MORRIS, was a star of the iconic Mission Impossible: the TV series which is the forerunner of the eponymous blockbuster motion pictures.
5-time Grammy winner for his improvisational comedy–indisputably the most difficult of the acting genres–in the t.v. show, "Whose Line Is It Anyway?", WAYNE BRADY is an actor, singer, comedian and television show host. Brought up by his grandmother, the comic genius overcame a difficult childhood including a stutter.
Revered in entertainment history to this day–Jerry Jeff Walker composed and sang "Mr. Bojangles" which Billy Joel recorded a hit cover of–is BOJANGLES. Bojangles a.k.a. Bill Robinson reigned in the first half of the 1900s as tap dancer, singer, and actor. At the time he was the best known and highest paid black entertainer in the United States.
The Total Package
A member of the famed "Rat Pack" with Frank Sinatra, Dean Martin, and a few others who performed often together and were buddies off screen, SAMMY DAVIS, JR. was also a dancer, singer and actor. He starred on Broadway, vaudeville, in the movies and on television.
The black pioneering triumvirate of Rock-'n'-Roll was, in chronological sequence of their first big breaks, FATS DOMINO, LITTLE RICHARD and–revered inspiration of the Beatles–CHUCK BERRY.
To many global fans ELLA FITZGERALD was the greatest jazz singer in the world. In my estimation she was the queen and SARAH VAUGHAN was the princess.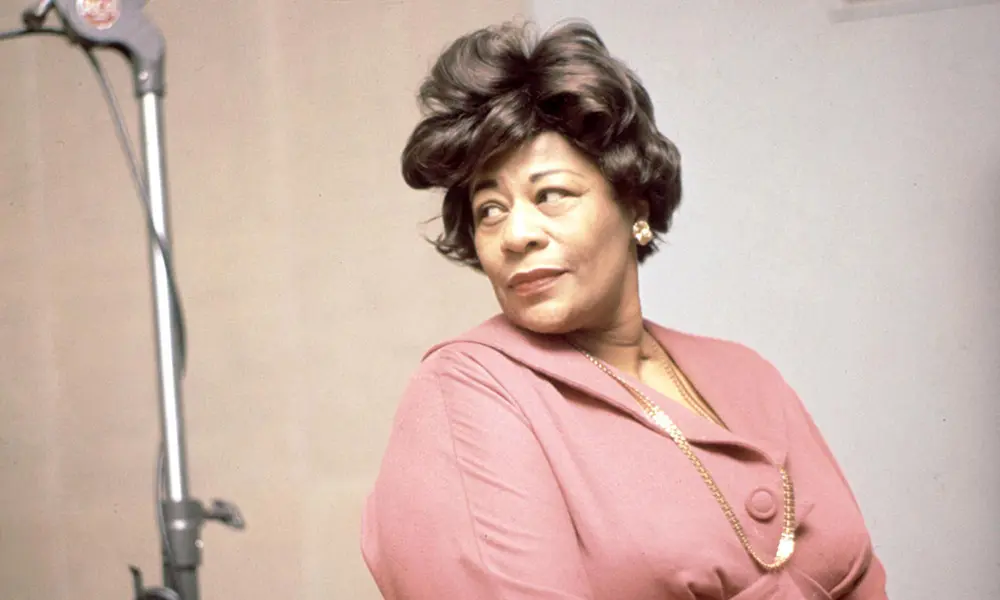 Bandleader-singer-dancer-actor CAB CALLOWAY had an illustrious global career that lasted over 65 years.  The career of DUKE ELLINGTON–composer, pianist and orchestra leader–likewise spanned over six decades. LOUIS "SATCHMO" ARMSTRONG was another jazz great who delighted the world.
Let's Not Forget MOTOWN
Prolifically versatile BERRY GORDY, JR. not only founded Motown Records and was a star-maker, but he is also a songwriter-producer-director-filmmaker. Motown was once the largest black-owned business in America. It was Berry Gordy who gave a start to 11-year-old STEVIE WONDER. Among the cavalcade of soon-to-shine stars whom he protégéed and signed to the Motown label were DIANA ROSS; the JACKSON FIVE; the TEMPTATIONS; the FOUR TOPS; SMOKEY ROBINSON AND THE MIRACLES; LIONEL RICHIE; and MARILYN McCOO and BILLY DAVIS of the FIFTH DIMENSION.
Mississippian ODIA COATES, a dear friend, started her career as a traveling gospel choir vocalist. Her career arced into headlining in Vegas as well as touring the world. It culminated in recording the duet hit, "Havin' My Baby" with Paul Anka–stunningly controversial for the time. That gold record became his first hit in 15 years. Among the following duet hits she had with Anka were "One-Man Woman, One-Woman Man" and "I Don't Like To Sleep Alone".
QUINCY JONES has been in the business for 70 years as a trumpeter, record producer, composer, arranger and conductor. The music he has been involved with encompasses 11 genres. He changed his views about racism when he toured Europe with famed orchestra leader LIONEL HAMPTON and realized "Everybody had these hassles, and you saw it was a basic part of human nature, these conflicts. It opened my soul; it opened my mind."
Female luminaries in the world of opera have been mezzo-soprano, GRACE BUMBRY, soprano LEONTYNE PRICE, and lyric soprano KATHLEEN BATTLE.  Currently performing stars are mezzo-soprano DENYCE GRAVES and mezzo-soprano J'NAI BRIDGES.
Among male opera stars was bass-baritone WILLIAM WARFIELD. Climbing to the top now is tenor LAWRENCE BROWNLEE.
Wowing balletomanes is MISTY COPELAND.
GOVERNMENT
Blacks represent but 13% of the American population. Yet, they hold a disproportionately large percentage of political power today in municipal, state and federal government.
U.S. SENATOR TIM SCOTT (R., SC) is the first black to win a senate seat in South Carolina since the Reconstruction of 1863-1877.
Political commentator MIA LOVE was the first black woman ever elected to Congress from the state of Utah.
Four-termer J.C. WATTS became the first black Congressman from Oklahoma and the first black ever to win statewide office there.
Martin Luther King's niece, ALVEDA KING, is a former Georgia state representative (R., 28th District).
57.1% of cities with a white majority population and a head count exceeding 40,000 are governed by black mayors. Among major cities with a white majority population that have black mayors include our nation's capital, Chicago, San Francisco, Dallas and Denver.
Many predominantly white counties have black county executives and black police chiefs. DAVID CLARKE, B.A., M.A. was until recently the Sheriff of Milwaukee County, Wisconsin. It is the 2nd largest county in Wisconsin and the 55th largest out of the 3,242 counties in the United States.
In 1949 CYRIL E. KING, another respected personal friend of mine, was hired by Senator Hubert Humphrey of Minnesota as the first black United States Senate aide in history, later rising to Chief of Staff. The beloved King–islanders celebrate April 7th as Cyril Emmanuel King Day–later became the first elected governor of the U.S. Virgin Islands, all predecessors having been political appointees. He is also the Virgin Islands' first Independent party governor, having spearheaded the Independent Citizens Movement.
THE INCREDIBLE CONDOLEEZZA
When CONDOLEEZZA RICE, Ph.D. was appointed the first black Secretary of State and the second female ever in the history of the United States, she was 4th in line to the presidency. Thus she was the highest ranking black in the history of the executive branch of the federal government. Astoundingly accomplished in her personal life as well, "Condi" started classical piano lessons at 3, began giving recitals at 4 and in 2017 accompanied legendary cellist, Yo-Yo Ma, in concert.
The son of the descendants of slaves, CLARENCE THOMAS started life in poverty, hunger and homelessness. When he was a two-year-old baby his father deserted his mother and the three children. Soon after, their home burned to the ground. The first time the little boy experienced indoor plumbing and a full stomach was when his maternal grandparents took him and one sibling in.
Clarence Thomas went on to become a justice of the Supreme Court of the United States…the second black justice in the history of our country.
INTELLECTUALS AND SCHOLARS
THOMAS SOWELL, with a Bachelor's from  Harvard, a Columbia University Master's and a Ph.D. from the University of Chicago, exerts profound influence as economist, social theorist and senior fellow at Stanford's Hoover Institution.
Historian and author DAINA RAMEY BERRY,B.A., M.A.,  Ph.D. is an influential scholar of slavery, gender studies and women's studies.
LARRY ELDER, B.A., J.D., makes his mark as a radio talk show host, writer of a nationally syndicated column, and a documentary filmmaker.
Ph.D. Historian, HENRY LOUIS GATES, JR., is familiar to the public as a television show host, author, documentary filmmaker and essayist.
SCIENCE
The son of escaped slaves, LEWIS HOWARD LATIMER was self-taught with just a grammar school education. He was not only a draftsman but an inventor with several important patents. First hired by Alexander Graham Bell, Latimer drafted the drawings necessary for Bell to receive a patent for the telephone. Thomas Edison hired him as his research assistant and to translate data into German and French. He also served as expert witness for the Edison Electric Light Company in patent litigation. He was retained in this function when the company combined with another to form General Electric.
BEN CARSON, M.D. world-renowned pioneer in Neurosurgery, later headed up the Department of Housing and Urban Development.
SPORTS
Indisputably the greatest gymnast the world has ever seen SIMONE BILES so far has garnered 30 Olympic and World Championship medals and many perfect scores. Four skills are named after her, some of which no one else has ever executed.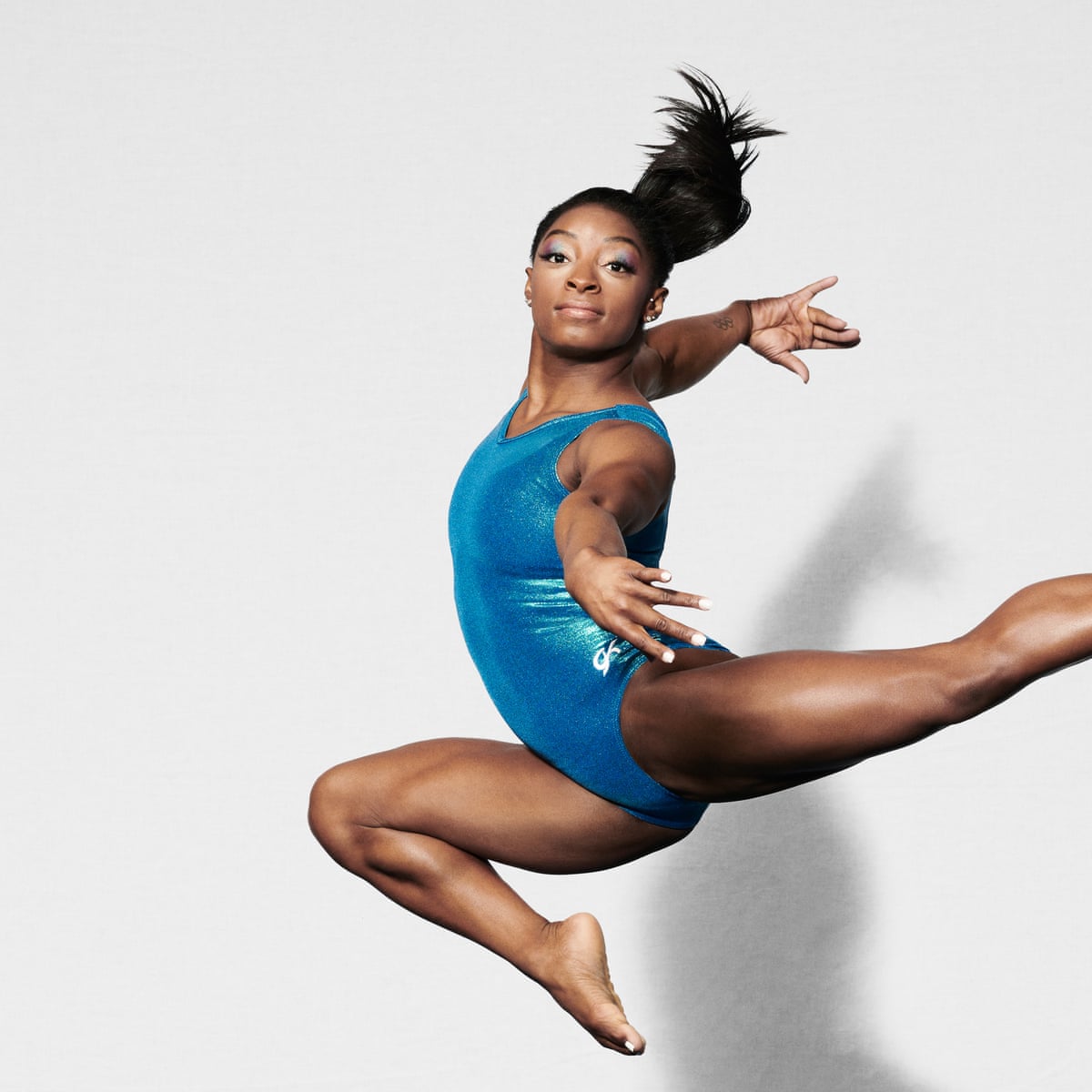 Heavyweight CASSIUS CLAY a.k.a. MUHAMMAD ALI is respected worldwide as one of the greatest boxers of all time. I was honored to be a friend of his.
Olympian FLORENCE GRIFFITH-JOYNER's record still stands as the fastest woman in the world. FLO-JO was the queen of track and field. She was also the pioneer who introduced glamour, fashion and femininity into the female sports world. The beauty dazzled the world's eyes and broke tradition by daring to appear in competition with long, loosely flowing hair; shockingly brightly colored and decorated nail polish on long fingernails; and colorful, unconventional athletic wear of her own, bold, non-stereotypical designs.
As the Leftists continue to propagandize and brainwash the naïve and intellectually lazy among blacks and whites with the hallucinations of perpetual black victimhood, you know the truth. Now spread the word.