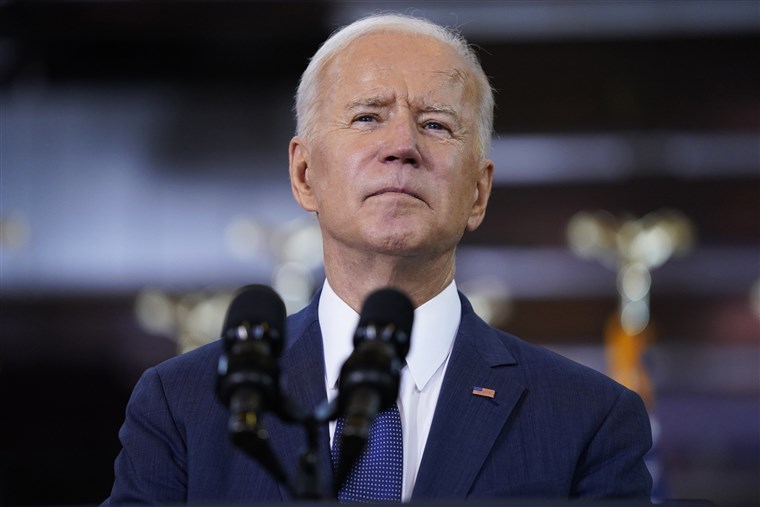 After all those cries over Trump's tax returns, it looks like the Big Guy is the one who cheated the system!
The Congressional Research Service issued a report alleging Biden improperly used an "S Corporation" to avoid paying taxes on book sales and speaking fees. Although honestly, I'm quite surprised anyone would buy his book or pay him to speak.
Personally, I'd pay the President to shut up. But that's just me. However, it's quite distressing to know Biden avoided paying his Medicare taxes. How many times has Biden's campaign included promises to address the problems with Medicare?
Here's one way to fix it. Make the big wigs pay up!
According to one article:
"Joe Biden wants to raise taxes by $2.1 trillion while claiming the rich need to pay their 'fair share.' But in 2017, multi-millionaire Joe Biden skirted his payroll taxes — the very taxes that fund Medicare and Obamacare," said Rep. Jim Banks, who chairs the conservative Republican Study Committee.
Banks said the report indicated that Biden improperly used "S corporations" while he and first lady Jill Biden raked in over $13 million on speaking fees and book sales in 2017 and 2018, but counted less than $800,000 of it as a salary that could be taxed for Medicare.
But once again, the leftist hypocrisy is at play.
I don't normally support Biden's legislation. Yet, this time, I hope his bills pass, and he's the first one on the collections list. Because $500,000 is no small potato.
Biden is leading the charge to pass a $3.5 trillion bill that would help fund child care, education and health care. In order to help pay for the cost of the massive legislation, Biden's plan calls for targeting tax avoidance while raising taxes on people in high-income brackets who Biden claims don't "pay their fair share."
A draft of the bill includes a provision that would close loopholes similar to the one Biden used, though the report indicates that Biden would still owe taxes under the current rules, as well.
The report does not name the president, but it analyzes cases where the IRS won a judgment against taxpayers who improperly exploited the S corporations to avoid the Medicare tax.
But when the Bidens released their tax returns during his presidential campaign, they showed that the couple saved up to $500,000 by avoiding the 3.8% self-employment tax with the S corporations.
"As demonstrated by their effective federal tax rate in 2017 and 2018—which exceeded 33%—the Bidens are committed to ensuring that all Americans pay their fair share," the Biden campaign said in a statement at the time.
Isn't it ironic that once again, Trump shoulders the blame when leftists actually commit the crime? Whether it's bullying leaders in the Ukraine, selling out to China, or cheating on income taxes, it looks like Biden is the real culprit. But I highly doubt anyone finds that to be surprising.