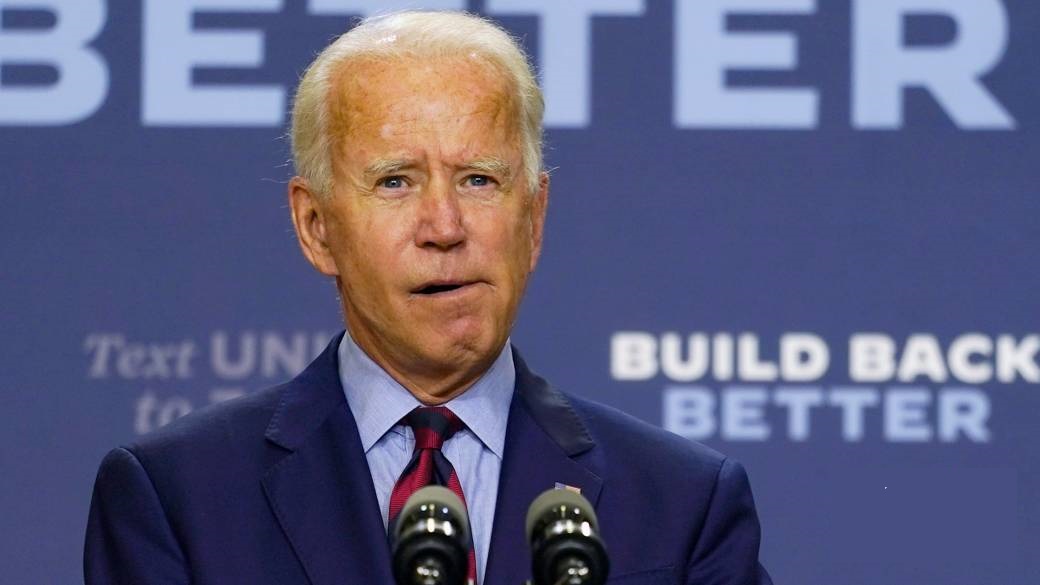 Where are the people to fudge the numbers in the 11th hour when you need them? Because Joey Demento's economy is on life support.
According to reports, Biden's "smash and grab season" numbers missed the mark.
Certainly this didn't stop the Leftist rags from trying to spin the numbers, as they claim that online spending during the holiday season is on track to top $200 billion for the first time. But Thanksgiving numbers don't echo that optimism.
Thanksgiving Day sales were "on the low end of projections", according to data from Adobe Analytics which tracks consumer sales on retailers' websites.
"On the low end" is something Americans have gotten used to since The Big Cheat. Because Biden can't deliver anything on the high end except INFLATION.
Adobe reported online sales on Thanksgiving Day at a measly $5.1 billion. While that amount matches last year's Thanksgiving day spending, it's the first time since Trump was elected that the number went down. Because matching last year's numbers means negative growth.
In one article, the author tried the desperate move of comparing this year's Thanksgiving numbers to 2019. The article reported a "roughly 21% increase" over 2019.
What's 2019 got to do with 2021? Answer: nothing. Until you realize that the growth from 2019 to 2021 is Trump's growth. Remember, Biden's number was flat.
Worse, the level of e-commerce spending was at the bottom of Adobe's predicted range, which was between $5.1 billion and $5.4 billion. Analysts went further, predicting $5.9 billion in expected Thanksgiving sales.
Consumers shopping online have spent $76 billion in November so far, surpassing last year's $63 billion in revenue generated during the same period, according to the latest data from Adobe Analytics.
Shopping on mobile devices has accounted for $31 billion of revenue generated, a 21.7% year-over-year increase, while shopping on desktops accounted for the remaining $45 billion. The data covers over one trillion visits to U.S. retail sites, 100 million SKUs and 18 product categories.
Online shopping for the grocery category peaked on Monday, up 172% over September's average. Wine is outperforming beer by 124% versus 100% over September's average. Additional categories showing strong season-to-date boosts are toys and video games, up 259% and 167% compared to September's average. The biggest movers over the past week include jewelry and personal care products, up 79% and 89% over September's average.
Despite all indicators pointing upward, the hottest retail season shows anything but.
Even with a braindead moron in the White House, retail on Thanksgiving should have risen at least 10 percent. That didn't happen.
Nevertheless, the demented Left's minions remain optimistic; predicting total online sales this season to hit $207 billion — a 10 percent year over year increase and all-time high. I will bet you that number isn't achieved.
I don't represent everybody, but I know that my Christmas shopping will be at most half of what it was last year. Most people I speak with have cut corners as well.
Consider that 4.4 million people left their jobs last month; the largest number ever. And at the worst time of year to leave a job.
Add to this the number of people who were already on unemployment, benefits that ran out a few months ago, and you can understand my pessimism.
But mostly my pessimism is born of the fact that Joey Demento is in the White House.
Back to the numbers:
A meme surfaced to explain the evolution of Bidenflation:
Denial: Inflation isn't happening.
Acceptance: Inflation is just transitory.
Blame: Inflation isn't Biden's fault.
Conflate: Inflation is a good thing.
And Bidenflation created a retail train wreck.
Traffic at retail stores on Black Friday dropped 28.3% compared with 2019 levels. Supply-chain issues caused Americans to shift more of their spending online and kicked off their shopping earlier in the year. So reports preliminary data from Sensormatic Solutions.
Stay-at-home shoppers drove online traffic up 47.5% compared with year-ago levels, Sensormatic said. However, this didn't translate into record online sales as Team Demento hoped.
Understand that the only reason Biden matched last year's Trumpian numbers is that consumer prices are MUCH HIGHER than in previous years. Almost all products cost more this year.
So if we adjust for inflation, Biden's "smash and grab" season is FAR less than Trump's holiday shopping season.
Put another way, if Trump were president we would only be discussing new record highs for sales. Because with a competent president, we have no need to paint a fake news rosy picture. Under Trump, supply-chain issues go away. And consumer confidence would be through the roof.
Democrats can spin all they want. But if they can't get consumer prices down and people back to work, even Dominion won't be able to stop the carnage of the 2022 midterms.