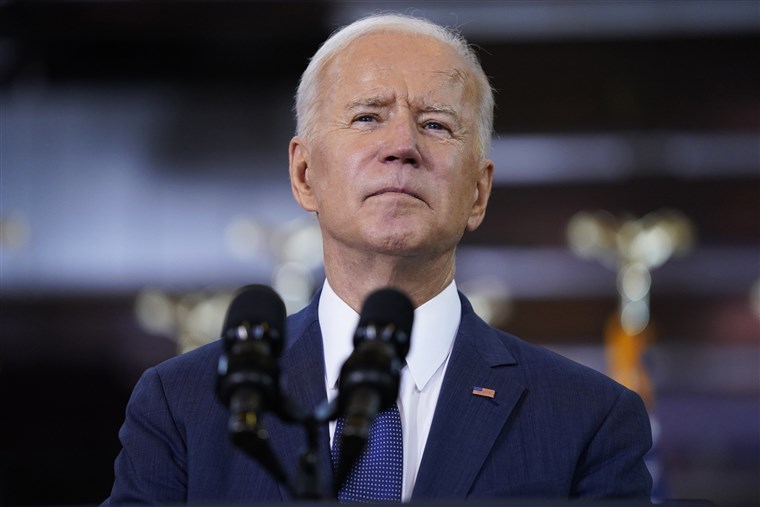 Testimony before the House Foreign Affairs Committee revealed that woke rules of engagement prevented snipers from taking out a jihadi bomber who would soon kill 13 Americans.
This was during Biden's botched Afghanistan withdrawal, which the administration and the media are still celebrating as a major victory.
However, lawmakers heard the powerful first hand accounts of those fateful days, and we now know one thing for certain. Democrats were far better off with these stories still buried.
In a string of Tweets, the House Foreign Affairs Committee Majority laid out the disturbing truth.
CHM @RepMcCaul gave opening remarks during today's full committee hearing, "During and After the Fall of Kabul: Examining the Administration's Emergency Evacuation from Afghanistan." Read the highlights from CHM @RepMcCaul's remarks below ⬇️

— House Foreign Affairs Committee Majority (@HouseForeignGOP) March 8, 2023
The following thread explained:
"In the spring of 2021 –against the advice of his top generals and the intelligence community – President Biden announced he would unconditionally withdraw all American troops from Afghanistan, a decision I opposed."
"The president promised, quote, 'There's going to be no circumstances where you see people being lifted off the roof of an embassy.' [There] were."
"Multiple people in the Biden administration said they had planned for every contingency. They did not. Instead, they spent the next four months kicking the can down the road."
"As a result, when the Taliban rapidly captured territory during the summer of 2021 and entered Kabul on August 15th – we simply weren't ready."
"Because of the Biden administration's dereliction of duty, the world watched heartbreaking scenes unfold in & around the Kabul airport for the next two weeks. A sea of humanity, desperately trying to make it through airport gates that represented freedom."
"Desperate Afghans, clinging to planes as they took off – with some plummeting from the sky to their deaths. Mothers handing their children to strangers over the airport walls – willingly giving them up in the hopes of saving their lives."
"And then, horror struck on August 26th. A suicide bomber at Abbey Gate killed 13 American servicemembers, injured at least 45 more, and killed approximately 170 Afghans. That day was the deadliest day for American troops in Afghanistan in 10 years."
Let that sink in for a moment. The DEADLIEST day in a decade.
The House Foreign Affairs Committee feed continues:
"We are joined today by Marine Sergeant Tyler Vargas-Andrews and former Army Specialist Aidan Gunderson. Both were deployed to Afghanistan during the evacuation. They can give a first-hand account of what it was like inside the Kabul airport during those harrowing two weeks."
"In the midst of the unfolding chaos in Kabul in August 2021, the U.S. State Department was all but useless."
"Thankfully – in the void left by an absent State Department – many Americans stepped up to fill the vacuum. Primarily organized by veterans, groups like Allied Airlift 21, Team America, and Task Force Pineapple – just to name a few – saved thousands of lives."
"What happened in Afghanistan was a systemic breakdown of the federal government at every level – and a stunning failure of leadership by the Biden administration."
"Because even though President Biden said, and I quote, 'if there's American citizens left, we're gonna stay to get them all out.' – we now know he left more than 1,000 American citizens in Afghanistan."
"I want every gold and blue star family member, and every veteran out there watching this to know: I will not rest until we determine how this happened – and hold those responsible for it accountable."
Reading these words, I can vividly remember those days as they unfolded. Yet, like most of you, I'm still in shock that our President botched things this badly. But he did, and as such, he is responsible for each and every death that occurred, including our 13 Marines.
The Hill adds:
"It was often referred to like Schindler's List. If you're on the list, you made it out alive. If you weren't, you didn't," said Chair Michael McCaul (R-Texas), nodding to the tens of thousands of allies and families still left in Afghanistan.
…
Scott Mann with Task Force Pineapple and France Hoang with Allied Airlift 21 spoke of tireless efforts to provide intel to alloys seeking to get to the gates and organized charter flights out of the country.
Hoang, who himself evacuated as a child during the U.S. exit from Vietnam, said citizens stepped up to address a "gulf" turning to "every digital tool at our disposal."
"It was unreal at times to get requests – and I'm not the only person on this panel that has received these requests – from congressional offices, from executive-level agencies, from high ranking officials asking for help evacuating their allies. Me, us, private citizens received requests from our own government to assist what is essentially a governmental function. So it was humbling. It was terrifying. It was at times stupefying," he said.
Mann said the government backed away from a military promise.
"The U.S. government may not have had the backs of our Afghan allies, but our veterans did," Mann said.
"This whole thing has been a gutting experience. I never imagined I would witness the kind of gross abandonment followed by career preserving silence of senior leaders – military and civilian."
Is anyone really surprised? Biden may be as old as the Titanic, but the idea of a captain that goes down with his ship holds far too much honor for the president to comprehend.