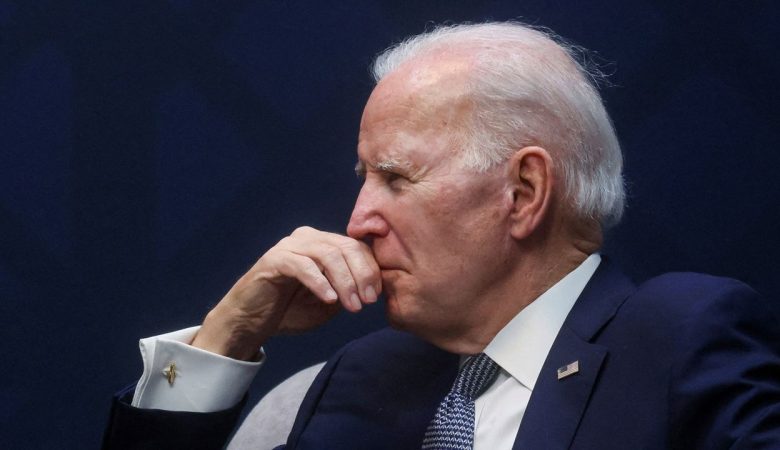 This check from James Biden to "his nephew's father" shows only the tip of the iceberg of Biden family corruption.
What exactly is this "loan repayment"?
House Oversight Committee Chairman James Comer said his panel has uncovered evidence that Joe Biden, in 2018, received a "$200,000 direct payment" from his brother James Biden and sister-in-law Sara Biden, and is demanding the president answer questions about "financial arrangements" with members of his family.
If Joe Biden made his brother a loan, let's see the record of the loan being made. Did Joe Biden drop a pallet of cash as James' back door in the middle of the night?
I suspect this "loan repayment" is simply a…PAYMENT.
Comer, R-Ky., has been leading an investigation into the Biden family's business dealings since January. He wants to know whether President Biden was involved in those ventures or "personally benefited" from them. As we all know, Joe Biden claims to know nothing about any of the dealings of family members.
Hard to believe Biden would make a loan to his brother without asking what the loan was for.
In September, Comer issued three subpoenas for the personal and business bank records belonging to both Hunter Biden and James Biden.
Comer, in a video posted to "X," formerly known as Twitter, detailing his committee's latest findings. Comer said the check was written by James Biden to President Biden as a "loan repayment," but questioned the timing.
"Bank records obtained by the House Committee on Oversight and Accountability have revealed a $200,000 direct payment from James and Sara Biden to Joe Biden in the form of a personal check," Comer states.
Comer explains that in 2018, James Biden "received $600,000 in loans from Americore —a financially distressed and failing rural hospital operator."
"According to bankruptcy court documents, James Biden received these loans based upon representations that his last name Biden, could open doors; and that he could obtain a large investment from the Middle East based on his political connections," Comer said.
"On March 1, 2018, Americore wired a $200,000 loan into James and Sara Biden's personal bank account—not their business bank account," he continued. "And then, on the very same day, James Biden wrote a $200,000 check from this same personal bank account to Joe Biden."
You can see that James Biden wrote this check to Joe Biden as a 'loan repayment.'
"Americore—a distressed company—loaned money to James Biden who then sent it to Joe Biden," Comer said.
Let's play along and pretend this was "a personal loan repayment".
Comer remains troubled that Joe Biden's ability to be paid back by his brother depended on the success of his family's shady financial dealings."
"Some immediate questions President Biden must answer for the American people: Does he have documents proving he lent such a large sum of money to his brother and what were the terms of such financial arrangement?" Comer asked. "Did he have similar financial arrangements with other family members that led them to make similar large payments to him?"
Further, Comer also demanded Biden answer whether he knew that the same day he received the $200,000 check, "James Biden had just received a loan for the exact same amount from business dealings with a company that was in financial distress and failing."
Marjorie Taylor Greene summed it up best:
Joe Biden was personally paid via a $200,000 personal check for "loan repayment" by his brother James (Jim) Biden ON THE SAME DAY James received the EXACT same amount from a US Hospital chain by promising to secure a Middle East investor, bank records show.