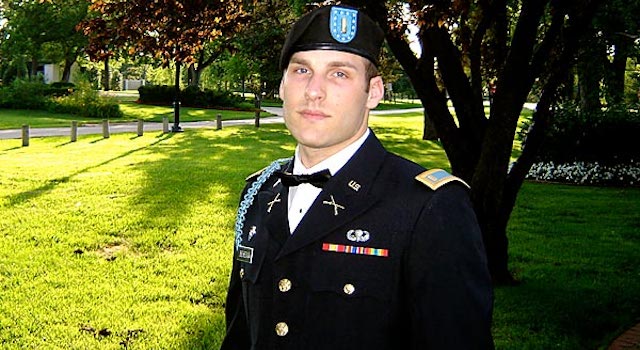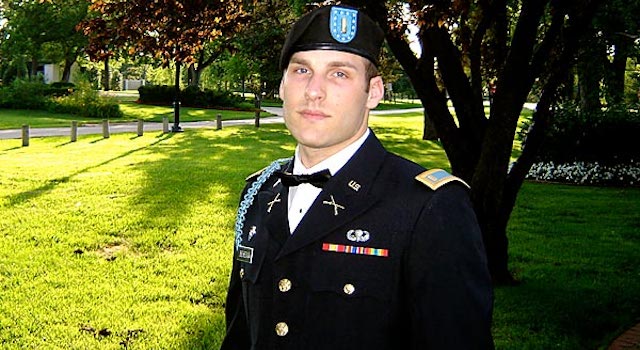 Progressive non-sense has infiltrated the DOD at the highest levels, dumbing down military requirements and stifling Chaplains' and Christians' expression of faith.
The ROE imposed upon America's warriors are not just complicated, they are dangerous. The consequences of the mucked-up Rules of Engagement can be seen in Army 1LT Michael Behenna's case.
But every once in a while, the good guys win a victory over those politically correct elitists.
Allen West writes of one such victory:
In what has to be a true miracle, Army 1LT Michael Behenna has won parole. Apparently he was notified that his clemency request was denied but the parole request was granted.

Michael was serving a 15-year sentence for unpremeditated murder of a known terrorist in Iraq.

His trial and sentencing had created a firestorm and grassroots movement. I went to Ft. Leavenworth to speak at a rally on his behalf and have met his mother and father on several occasions.

Congratulations to the Behenna family; Michael is coming home. Michael, God has rewarded you for your faith as he heard yours and many others' prayers. Next we have to get justice for 1LT Clint Lorance.
Army 1LT Michael Behenna was doing his job. The fact that he was even charged for killing a known terrorist in Iraq is ludicrous.
But, as Allen West stated, God has rewarded Michael's faith and faithfulness.
And perhaps the story of 1Lt. Behenna brings to mind the words of Joseph:
You intended to harm me, but God intended it for good to accomplish what is now being done, the saving of many lives.
**************************