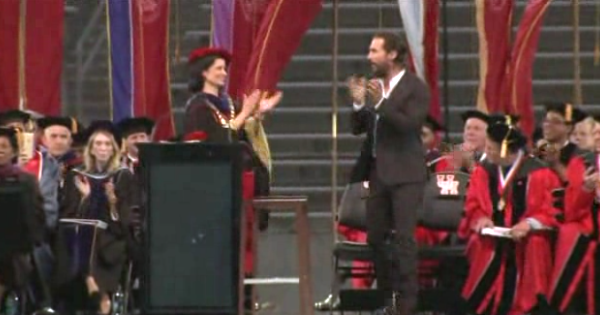 The Washington Examiner Posted This Fantastic Video of Matthew McConaughey:
Matthew McConaughey receives standing ovation from grads: Don't be a victim, life's not fair!
"Congratulations class of 2015," Hollywood actor Matthew McConaughey told the graduating class at the University of Houston Friday. "Life's not fair. It never was, isn't now and won't ever be. Do not fall into the entitled trap of feeling like you're a victim. You are not."
"Get over it and get on with it," he said. "Yes, most things are more rewarding when you break a sweat to get them."
McCoanughey received a standing ovation from the UH class of 2015 for the commencement speech he gave after being booed at the Cannes Film Festival the day before.
The five key things the actor defines himself by are:
CONTINUE READING THE FULL STORY HERE