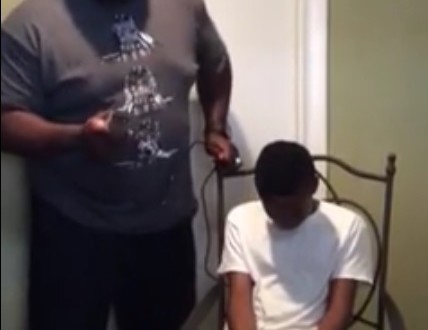 Admit it – you love those online videos where parents go off on their spoiled and misbehaving children.
Toya Graham was anointed "Mother of the Year" when she saw her teenage son rioting on the streets of Baltimore and was caught on camera slapping some sense into him.
AS REPORTED BY POLITICAL ILLUSIONS EXPOSED:
However, there are other videos, in which parents are seen degrading and shaming their kids for their behavior, that leaves you wondering if part of the problem isn't with the parents themselves. I have no problem instilling a sense of shame into your kid when he/she plays the fool. I do have a problem when parents who cannot control their own emotions humiliate an obviously troubled kid. Dispensing discipline requires character.
Read more here: Political Illusions Exposed
take our poll - story continues below
Did SCOTUS make the right decision on medical mandates for large businesses?
Completing this poll grants you access to The Black Sphere updates free of charge. You may opt out at anytime. You also agree to this site's Privacy Policy and Terms of Use.
https://www.youtube.com/watch?v=wUaD0A-i_gA