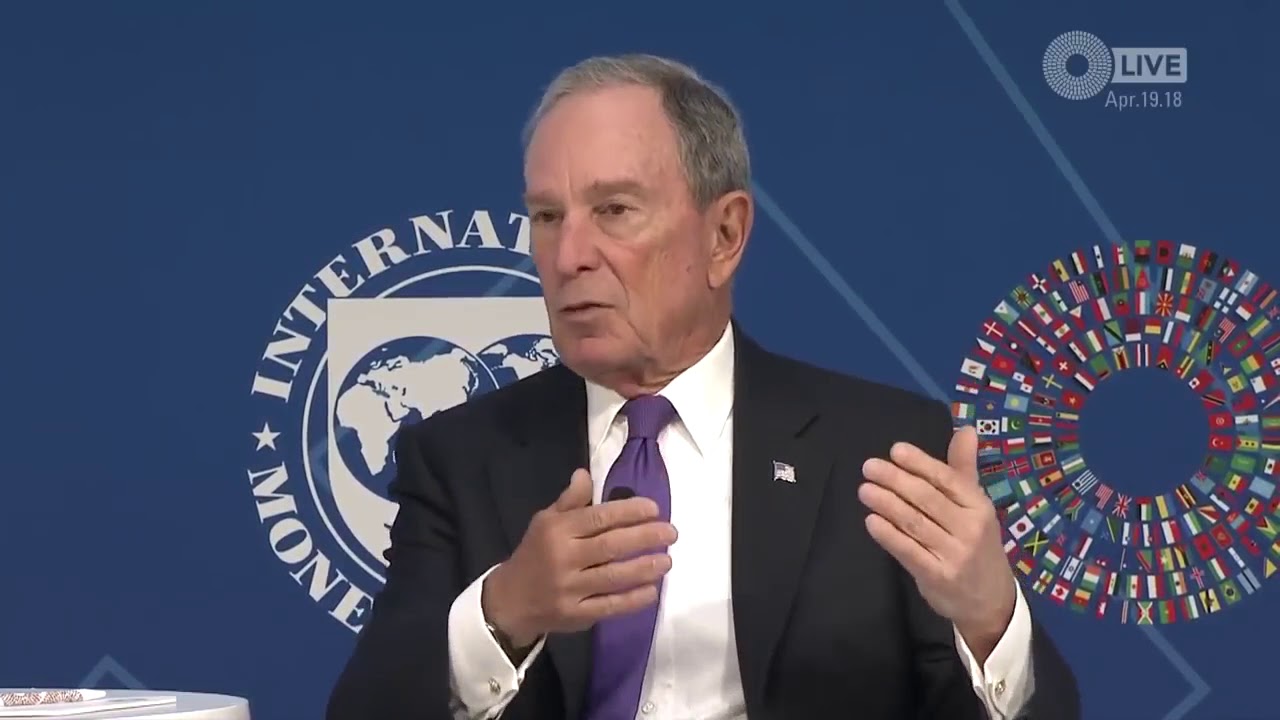 Bloomberg isn't going to win the 2020 election, but he's smart enough to know who is.
After last night's debate in Sin City, a clear winner emerged. And as Bloomberg called it, the winner was Donald Trump.
As Breitbart explains:
How was your night last night?" Bloomberg asked at a political rally as his crowd of supporters laughed. "Look, the real winner in the debate last night was Donald Trump."
Bloomberg warned that Sen. Bernie Sanders could not win the presidency if nominated as the presidential candidate.
"If we choose a candidate who appeals to a small base, like Sen. Sanders, it will be a fatal error," he said. "We need Democrats and independents and Republicans to win."
Bloomberg said Democrats won the House of Representatives in 2018 by relying on a more moderate coalition, repeating attacks on Sanders.
"That won't happen with pie in the sky promises and proposals that will bankrupt the country," he said. "Voters don't want empty talk; they want leadership. They don't want hand-waving and finger-pointing."
And why do voters want leadership? Because Donald Trump took office and showed the entire country what a real leader can do. And Bloomberg can't replicate that in any way, fashion or form. No matter how much he wishes he could.
In fact, Bloomberg showed up for a campaign rally today to lay out his new plan.
Trump Coalition
Bloomberg is putting together a coalition to beat Trump in Utah's general election. Bloomberg mistakenly believes Romney's vote to impeach indicates a chance for Democrats to win in Utah.
"Mitt Romney proved that the Trump fever gripping the Republican party can break here," he said. "And in November, we're going to prove that a Democrat candidate for president can compete statewide."
Truthfully, though, Romney's failure to support the President will bite him in the ass, and that's a guarantee.
Democrat Front-runners
Of course, Bloomberg is spot on in his assessment of the Las Vegas debate. The Democrat train wreck failed to produce a clear cut winner. But for what it's worth, some are calling Elizabeth "Fauxcahontas" Warren the victor. I'm not going to lie, I've been waiting to see that showdown ever since Trump first dubbed the compulsive liar "Pocahontas."
As The Hill explains:
Warren, coming off a disappointing fourth-place finish in the New Hampshire primary, needed to roll the dice in Vegas. She did — and won.
The Massachusetts senator and former Harvard Law School professor is a formidable debater in general but she was especially focused and forceful Wednesday.
More importantly, perhaps, she was the clear winner of the debate's most memorable moment.
That happened when the topic arose of Bloomberg's treatment of women.
Asked by co-moderator Hallie Jackson about alleged sexist comments, Bloomberg tried to pivot to reference the number of women who held senior roles in his company and during his mayoral administration.
"I hope you heard what his defense was: 'I've been nice to some women,' " Warren shot back. "That just doesn't cut it."
Warren went on to pummel Bloomberg at length for his refusal to release women who sued his company from nondisclosure agreements.
Warren had already telegraphed what was coming when she began the night with a zinger drawing a parallel between Bloomberg and President Trump.
"I'd like to talk about who we're running against," she began. "A billionaire who calls women 'fat broads' and 'horse-faced lesbians.' And, no, I'm not talking about Donald Trump. I'm talking about Mayor Bloomberg."
I guess the good news is that we won't have to sit through another one of Warren's "go hug yourself" letters.
Bernie's Showing
Warren's victory came as a shock to the supreme socialist. After pulling ahead in both the polls and the caucuses, it seemed Sanders needed only to prove his heart wouldn't wear out before election day.
Now, he has to worry about Warren becoming Hillary 2.0. Because Bernie's been ahead before, and he still failed to secure the nomination. Bernie can't say he's done enough to land on the ballot. But he can say he left Biden in the dust.
As it panned out, Biden is the ultimate loser walking away from the Vegas debate.
According to The Hill:
Biden's campaign is in dire straits.
He came fifth in the New Hampshire primary, there are signs that his bedrock support among black voters is beginning to erode and, according to one national poll released early Wednesday by ABC News and The Washington Post, his support has halved in the past month.
Even in better times earlier this cycle, Biden was an indifferent debater. The same was true on Wednesday, when he seemed to fade into the margins at times.
He occasionally came back with some fire in his belly — particularly when arguing that he had racked up real accomplishments during his long political career while some of his rivals have merely talked airily of aspirations.
But Biden was overshadowed once more by most people on the stage, and that's a very bad sign when his campaign is already so troubled.
Biden shouldn't be surprised to see his campaign falling apart. Even Obama refused to endorse the old creep. And they shared a bromance for eight on the longest years in American history.