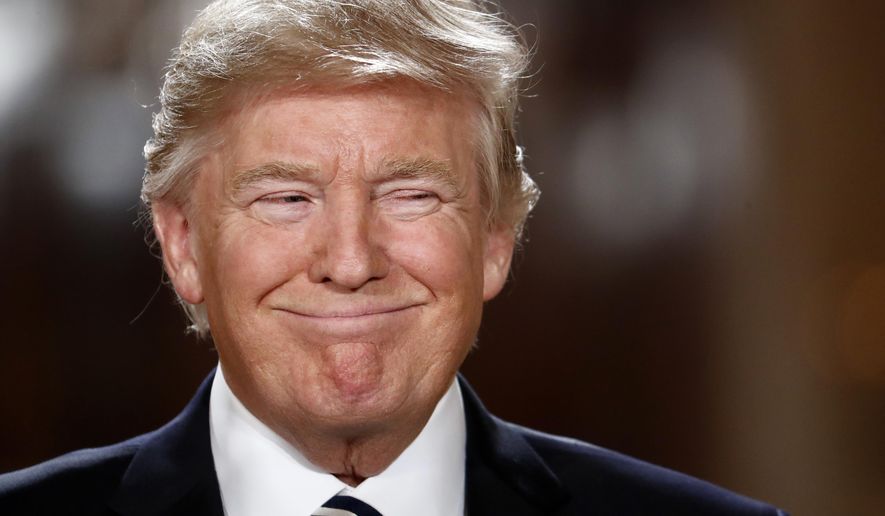 Michigan Gov. Gretchen Whitmer (D) moonwalked back her idiotic declaration about the drug to treat the Chinese Wuhan Virus. Now she asks the Fed for help.
Not long ago, the Michigan Department of Licensing and Regulatory Affairs (LARA)  threatened doctors with "administrative action" if they prescribed Chloroquine and Hydroxychloroquine to treat the Chinese Wuhan Virus.
The statement read:
"Prescribing hydroxychloroquine or chloroquine without further proof of efficacy for treating COVID-19 or with the intent to stockpile the drug may create a shortage for patients with lupus, rheumatoid arthritis, or other ailments for which chloroquine and hydroxychloroquine are proven treatments," read the letter. "… Again, these are drugs that have not been proven scientifically or medically to treat COVID-19."
According to Bridges, Michigan officials removed that language (threat) from the letter. Now the state actually requested help from the Fed. That request came in the form of a press conference where the Michigan governor made the following comments:
"We want to ensure that doctors have the ability to prescribe these medicines. We also want to make sure that the people who have prescriptions that predated COVID-19 have access to the medication they need. And so all of the work that we've done is trying to strike that balance."
That's a very different response from the threats issues only days earlier.
It's as if the Michigan Democrats didn't want people to recover from the Chinese Wuhan Virus. And her reaction mimicked that of many of her fellow Democrats who mocked President Trump for announcing that a potential cure seemed imminent.
Last week, the Food and Drug Administration (FDA) approved emergency use of Chloroquine and Hydroxychloroquine as a possible treatment for the Chinese Wuhan Virus. Their conclusions were based on the fact that the treatment worked elsewhere. Further, given the supposed scope of the pandemic, many believed the benefits outweighed the risks.
FDA Chief Scientist Denise Hinton wrote in the approval letter.
"Based on the totality of scientific evidence available to FDA, it is reasonable to believe that chloroquine phosphate and hydroxychloroquine sulfate may be effective in treating COVID-19. When used under the conditions described in this authorization, the known and potential benefits of chloroquine phosphate and hydroxychloroquine sulfate when used to treat COVID-19 outweigh the known and potential risks of such products."
In a previous article I mentioned Joe Biden's Chinese Wuhan Virus spokesperson doubting President Trump's ability to fast-track this approval. And yet here we are: fast-tracking the cure for the Chinese Wuhan Virus.
Keep in mind that Biden and others have said they would not have issued the travel ban that undoubtedly saved many lives.
So the president came to the conclusion of the FDA much earlier than the FDA. He exercised leadership in announcing the potential meds to treat the Chinese Wuhan Virus in an effort to ease potential panic.
Again, Democrats like Whitmer fought against the president; even spreading lies. For example, Whitmer claimed that vendors were being told not to supply medical equipment to Michigan after Trump criticized her handling of the outbreak in her state.
Her comment on WWJ News Radio:
"When the federal government told us that we needed to go it ourself, we started procuring every item we get our hands-on. But what I've gotten back is that vendors with whom we've procured contracts are now being told not to send stuff here to Michigan. It's really concerning".
What's really concerning are her lies and those of her party.
When Whitmer issued the edict, threatening health care professionals, the president tweeted:
I love Michigan, one of the reasons we are doing such a GREAT job for them during this horrible Pandemic. Yet your Governor, Gretchen "Half" Whitmer is way in over her head, she doesn't have a clue. Likes blaming everyone for her own ineptitude! #MAGA
https://twitter.com/realDonaldTrump/status/1243726993537073152
"Half" Whitmer. Ouch.
Governor Gavin Newsom (D-CA) lauded President Trump's handling of the crisis. And the two men couldn't be more philosophically apart. And Newsom is not alone, as many Democrats see Trump's handling of the Chinese Wuhan Virus as non-partisan. 60 percent of Americans feel that way, at least according to polls.
Clearly Trump put politics aside in dealing with this, and it's time for Democrats to do the same.