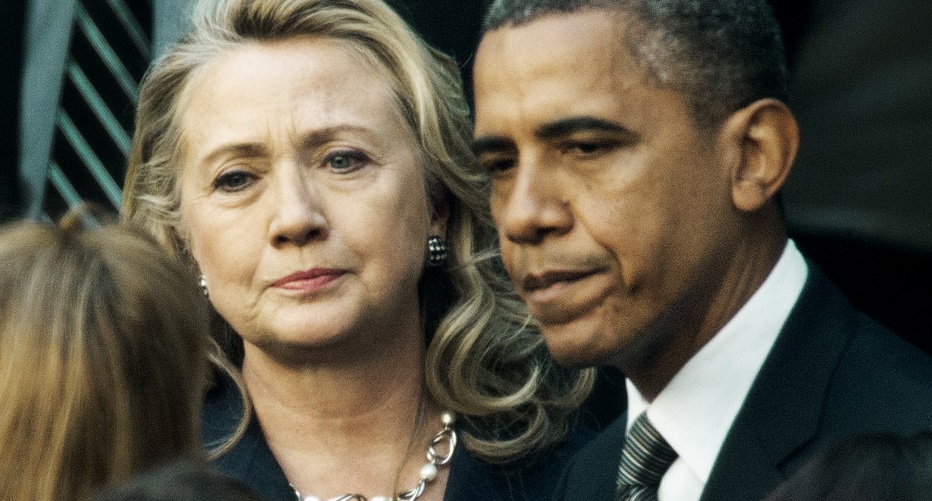 First the president survives the dreaded Chinese Wuflu, and now we get this breaking news.
Barack Obama knew about Hillary Clinton's plan to frame Trump. And it was none other than former CIA Director John Brennan who spilled the beans.
Recall when Brennan met with John Durham and he was dismissed with no charges. Well now we know. Brennan is a snitch.
No longer content to cover for a man who can offer him no cover, Brennan snitched on his former boss. Fox News reported as follows:
EXCLUSIVE: Director of National Intelligence John Ratcliffe on Tuesday declassified documents that revealed former CIA Director John Brennan briefed former President Obama on Hillary Clinton's purported "plan" to tie then-candidate Donald Trump to Russia as "a means of distracting the public from her use of a private email server" ahead of the 2016 presidential election, Fox News has learned.
Ratcliffe declassified Brennan's handwritten notes – which were taken after he briefed Obama on the intelligence the CIA received – and a CIA memo, which revealed that officials referred the matter to the FBI for potential investigative action.
"We're getting additional insight into Russian activities from [REDACTED]," Brennan notes read. "CITE [summarizing] alleged approved by Hillary Clinton a proposal from one of her foreign policy advisers to vilify Donald Trump by stirring up a scandal claiming interference by the Russian security service," Brennan's notes read.
The notes state "on 28 of July."  In the margin, Brennan writes "POTUS," but that section of the notes is redacted.
For those wondering if the Trump administration would go on offense before the election, you just got your answer.
Recall earlier that Ratcliffe revealed that in September 2016 the intel community forwarded an investigative referral on Hillary allegedly approving a plan, "a plan concerning U.S. presidential candidate Donald Trump and Russian hackers hampering U.S. elections." Essentially the net of the referral suggested that Clinton developed this plan to distract from her email scandal.
Well, now things really heat up. So you can bet that a few more anvils will be dropped on the heads of Democrats. Thus, consider this October Surprise #1. Soon, Others will come.
Still, let's see how the fake news media covers this latest development. Regardless, you can bet that President Trump and team won't let it go.
As I say routinely on my radio show, it sucks to be a Democrat these days. Actually, that's true every day.