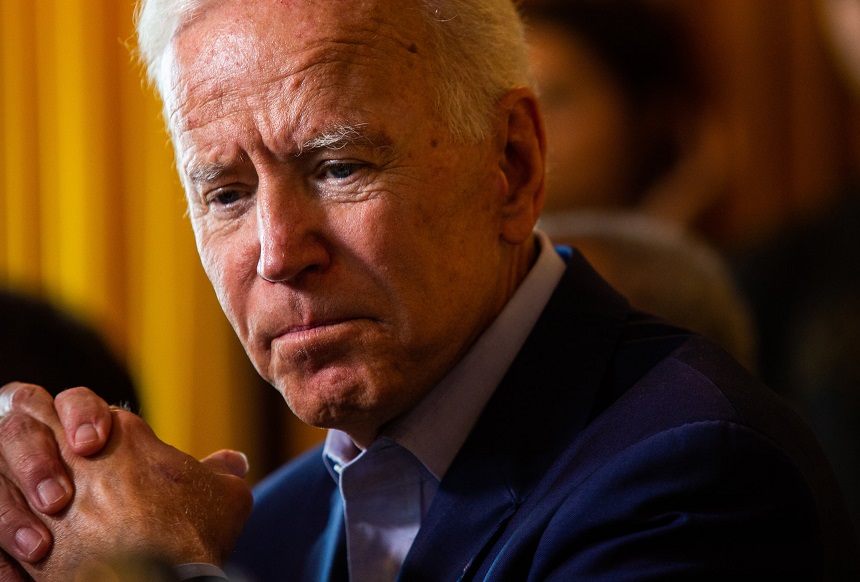 Team Demento and leader Joe Biden want to forget Afghanistan. Because God-forbid they look in the rearview mirror.
Afghanistan returned to being a third-world sh*thole the moment Biden was cheated into the presidency. As Obama declared: "Elections have consequences."
The consequence of Biden's incompetence stranded hundreds of Americans and thousands of Afghan supporters. American media all but ignores these people, as these paid shills provide cover for Biden's snafu. This might be funny if not for the real human toll.
From The Hill,
The International Federation of Red Cross and Red Crescent Societies (IFRC) is warning of a looming humanitarian crisis in Afghanistan, where there is an urgent need of money and other aid in the wake of the Taliban's consolidation of power and the U.S. troop withdrawal.
IFRC Asia Pacific Regional Director Alexander Matheou said in remarks from Kabul Thursday that the international aid organization is "deeply concerned that Afghanistan faces imminent collapse of health services and worsening hunger if aid and money do not flow into the country within weeks."
"After living through decades of fleeing and fighting, Afghans now face a severe drought which has devastated food production, leaving millions hungry and destitute," he explained.
He also noted that "health financing has been cut across the country placing ever more demand on Red Crescent teams."
"Urgent international action is needed to support millions of people with the necessities of life as Afghanistan's looming harsh winter threatens greater misery and hardships," Matheou asserted.
What would a structured, aka Trump, withdrawal have done? It would have prevented this mess.
Trump's leadership protected our military. Thus, he never caused the deaths of 13 Marines and hundreds of Afghans. Nor did Trump leave $83 billion of military hardware.
However, the larger impact would have been the resulting government. The Taliban would have not been in a better negotiating position than the U.S. Sadly for all involved, under Biden, this is not the case.
Going forward, America has a demented clown and those who control him driving the agenda. Given their results thus far, their policies should scare us.
Consider that after several countries and groups like the World Bank and the International Monetary Fund paused funds to the Afghanistan government following the Taliban takeover, and the U.S. has also frozen billions of dollars in assets in accounts that had been held by the Afghan Central Bank, Biden sent $68 billion in "humanitarian aid." I suspect this money was sent to recover American hostages; the first of many installments to come.
Until then, expect more chaos in Afghanistan.
Late last month, United Nations Secretary-General António Guterres warned of an impending "humanitarian catastrophe" in Afghanistan. Then U.N. spokesman Stephane Dujarric asked donors Wednesday to ramp up funding for a $606 million aid appeal. With a crisis this serious, I don't think Biden can call the Afghan withdrawal a success. But that won't keep him from trying.