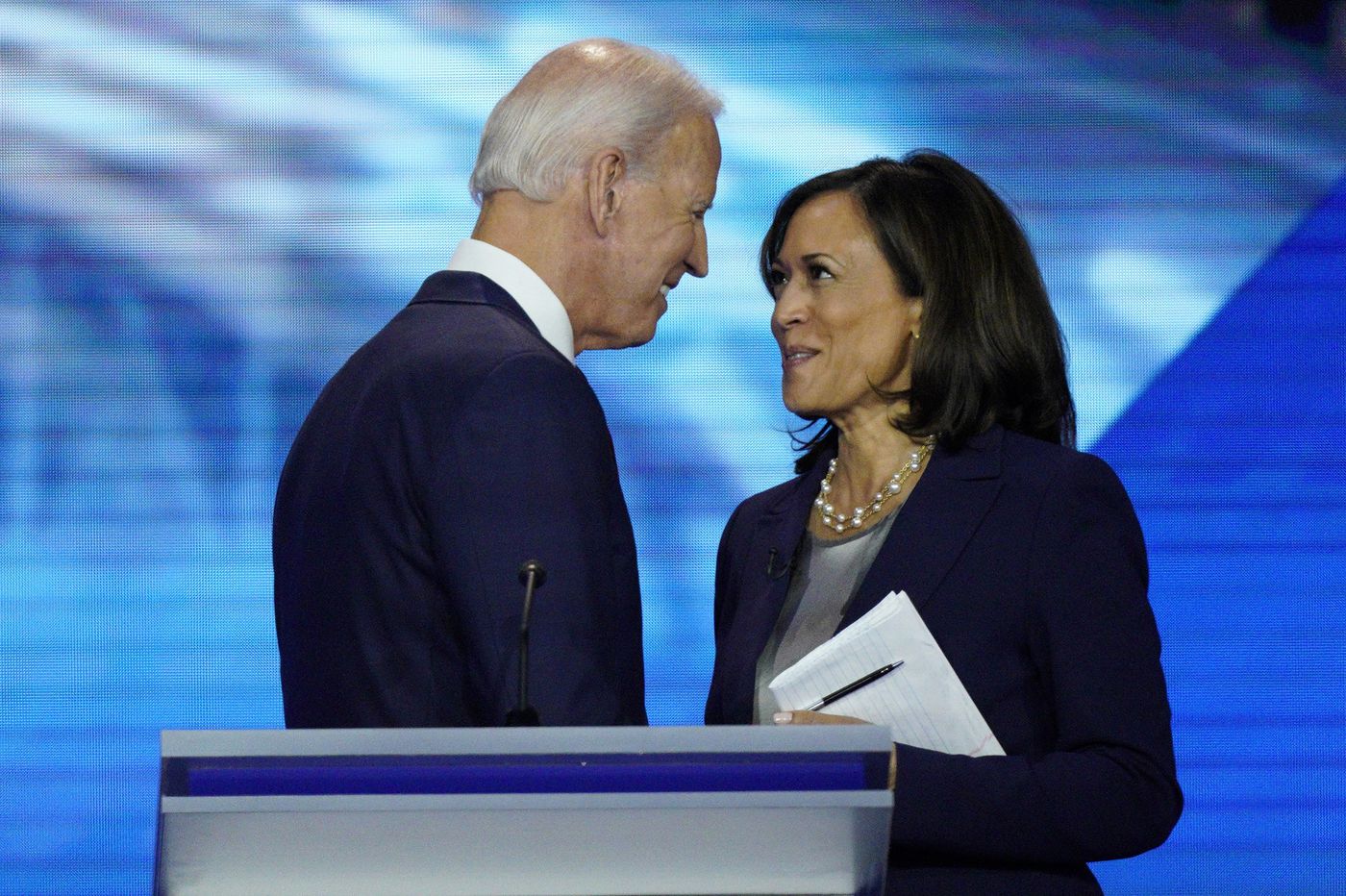 During the election, millions of Americans speculated that Biden wouldn't be able to complete his presidency- whether he died of old age or his dementia took over. And the theory floating around was that Biden's Administration was just a back door way to put Kamala in the Oval Office.
Now, Biden needs a colonoscopy. And he's preparing to transfer powers while he undergoes the procedure. I'm sure the country will survive the couple of hours it takes to see what all has crawled up the president's patootie. Still, the idea that Kamala Harris will hold presidential powers for even a few hours feels like a game of Russian roulette.
How did this woman ascend to the highest office of the land? Seriously, because everyone is well-aware of both her incompetence and her preferred method of climbing the corporate ladder. But for Democrats, Harris checked the only two boxes they cared about. Black girl.
I'm not really sure if she should get to play the black card, considering Harris claims all sorts of heritages. Is she Indian? Jamaican? Black? Asian? Or all of the above? But no matter what, her skin is brown enough for her to latch on to whatever suits her best at the moment. However, there is no denying Kamala is all woman. Especially considering how much time she's spent on the casting couch. And after promises to install the first female president crashed and burned with Hillary Clinton, Democrats needed a hail Mary.
Thus, the Biden-Harris backup plan was born. Implant the old demented white guy, and wait for the opportunity to give Kamala a promotion. Now, Kamala Harris is turning up in one headline after another. Sadly, none of them sing her praises.
Crisis After Crisis
From the early weeks of the Biden Administration, it seems Kamala's faced backlash from one source after another. Rumors have long circulate that her staff is bitter over their treatment.
Now, Harris' communications director, Ashley Etienne, resigned because she's unable to improve Harris' poll numbers. Of course, that was a given months ago.
FNN adds:
Etienne, a longtime top adviser to House Speaker Nancy Pelosi, D-Calif., served as Pelosi's communications director twice, sandwiched in between time in the Obama White House.
The White House has struggled in recent days in the wake of a recent scathing CNN report that outlined frustration and dysfunction in Harris' office. ABC News' George Stephanopoulos asked the vice president if she feels "misused or underused" by the Biden administration. She laughed in response.
"No, I don't," the vice president said.
The CNN piece touched a nerve in the White House, with press secretary Jen Psaki tweeting out a defense of the vice president that appeared to be in direct response to the article. Harris' approval rating was a dismal 28% in one recent survey, a historically bad number for a vice president.
Critics have previously attacked Harris for laughing when she is faced with tough or uncomfortable questions. In June, she famously laughed when NBC News anchor Lester Holt asked if she planned to visit the southern border of the United States after President Biden tasked her with discovering the root cause of crisis-level immigration. She laughed at a similar question in March.
A separate article, "The Five" co-host Jesse Waters weighed in:
"That should have been an easy interview for [Harris]. I mean, Stephanopoulos – he's a hardcore Democrat. That's where you go to clean things up, and she couldn't even do that," Watters said.
"Clean up on Aisle Kamala," he added.
Watters said the vice president was "forced to do her own damage control after a brutal report on dysfunction in her office and allegations that there is a nasty feud going on between her staff and Joe Biden's White House."
Naturally, as soon as these allegations surfaced, Leftists tried to spin the optics.
Following the report, White House officials sent out tweets praising Harris.
"For anyone who needs to hear it [Harris] is not only a vital partner to [Biden] but a bold leader who has taken on key, important challenges facing the country – from voting rights to addressing root causes of migration to expanding broadband," White House press secretary Jen Psaki tweeted.
Watters continued, "Kamala's team feels like she's being sidelined and saddled with no-wind jobs … One of those no-end jobs Harris reportedly hates is being the face of Joe Biden's border disaster. Kamala is proving she is way out of her league when it comes to managing that problem."
At this point, Harris policies have helped no one. At least no one I could find, and trust me when I say "I've looked." In all my travels over the past five years, I've yet to meet the person who directly benefits from any Democrat policy. Even the stimulus checks did much more harm than good. Remember the old prophecy? If you give a man a fish, you can feed him for one day. Teach him to fish, feed him for life. Here it can be said "give a man unemployment checks, feed him for a few months. Let him sit home and cash the checks, and you've disabled an entire workforce.
I have to ask, who's laughing now?
In eight months as Border Czar, Harris didn't make a single improvement. Instead, the border crisis magnifies daily.
Fox continues:
U.S. authorities detained more than 1.7 million migrants at the U.S.-Mexico border during the 2021 fiscal year, which ended in September, according to CBP data previously reported by Fox News. This set a record high, surpassing the 1.69 million arrests border patrol made in 1986.
Kamala's border crisis is much like Joe's inflation. There's no other way to go. We just keep bleeding money thanks to our own government. And our officials can't see anything wrong with their way of doing things. Instead, they excuse their own behavior over and over again.
"You know … polls, they go up, they go down. But I think what is most important is that we remain consistent," Harris told ABC about her approval ratings.
Co-host Geraldo Rivera said Harris is being sidelined due to being unpopular.
"She's unpopular, partially because she has refused to be the energized … sidekick to make Joe Biden look good. She was supposed to be the counterpoint. He is the elder statesman," he said. "She's blowing it and I don't appreciate that."
But Kamala isn't just "unpopular." This woman is HATED. In fact, she tried to go to Carnegie Hall recently, and the crowds booed her, shouting "Kamala is a whore!"
Get it Right Geraldo
However, Harris isn't the only one blowing it. Bidens blows, Nancy Pelosi, Chuck Schumer, Adam Schiff, AOC, and all the rest of the leftists blow right along with her. Sadly, Harris is so busy perfecting her "black girl talk" that she's missed a dozen opportunities to actually create positive change.
It's like my son likes to say: Time for Joe and the Ho to GO!! And can we put a rush on that order?