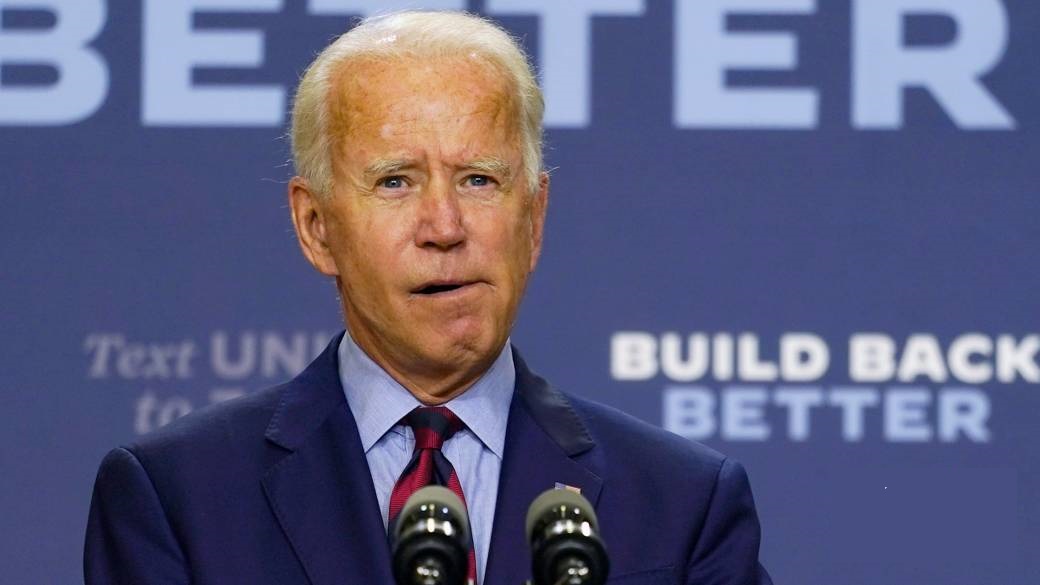 I remember a time when all the major players were respectable news outlets. Fox, NBC, CBS, CNN, the New York Times, the Washington Post and the Houston Chronicle. These were the truth-tellers.
But now, the mainstream media's loss of a conscious grows ever-more disheartening.
Now we learn the New York Times actually coached Joe Biden regarding the proposed $450,000 payouts to illegals who faced Trump's tough immigration policies. Unfortunately for us, it's not the first time Biden offered up a cushy little perk.
Poor little criminals, life is just so unfair. Of course, that's just my own interjection and opinion. Because I find it hard to understand why people who want to be here refuse to come legally. They prefer to sneak across where they can potentially be jailed, deported, or both. Further, I find it even more difficult to understand why Biden believes these migrants deserve any payouts. Especially in amounts most of us can never even dream of.
As Breitbart explains:
Biden's Departments of Justice (DOJ), Homeland Security (DHS), and Health and Human Services (HHS) are working to settle with a number of border crossers represented by the ACLU, who claim they have suffered trauma as a result of the Zero Tolerance policy.
As part of the settlement, attorneys with the DOJ, DHS, and HHS are considering a plan that would give each border crosser about $450,000 and family units about $1 million. The total cost of the payouts would reach $1 billion.
In a piece by Times reporters Jeremy Peters and Miriam Jordan, conservatives are portrayed as "seizing on premature news of potential $450,000 payments" while the Biden administration attempts to reach a settlement with border crossers.
Help me out here. I can't seem to grasp what Trump did wrong.
However, leftists don't view protecting the safety of America as a priority. Instead, let the leftism flourish.
Biden, the Times suggests, would be smart to settle with border crossers because they claim such a deal will save American taxpayers money and avoid an awkward situation for the White House:
But there remained the question of compensating the families for the damage done. "There is no amount of money that can undo the harm that being separated for months — and in some cases, years, if parents were deported — caused our clients," said Bree Bernwanger of the Lawyers' Committee for Civil Rights in San Francisco, who is representing a number of families. "But, under the law, if the government hurts people, commits a torturous action, it has to be accountable for that harm." [Emphasis added]
Anyone wronged by the United States can bring claims against the government, regardless of that person's nationality, and the migrants have that right to due process. As a result, settling with the families as a group could actually save the government, experts said, by sparing it the expense of fighting hundreds of legal cases one by one — and it could also spare the Biden administration the awkwardness of having to defend, in court, a policy that it disavowed. [Emphasis added]
Why spare Biden any awkwardness?
The president won't even remember the fiasco for more than a day, two at the max.
While seemingly coaching Biden on how best to handle the payouts to border crossers, the Times paints Republicans and conservatives as having "erupted at the potential figure" and even spotlight the initial government official who leaked the $450,000 figure to the Wall Street Journal.
"It was leaked by a government official, apparently out of a desire to put a public spotlight on the payments and bring the number down, according to people familiar with the negotiations, who spoke on the condition of anonymity to discuss internal deliberations," the Times reports.
Though the Times attempts to portray the issue as being one solely of concern to Republicans in Washington, D.C., opinion polls have repeatedly shown that American adults, by majorities, oppose the payouts.
Imagine that. Most Americans understand that free money is never actually free.
Obviously, it doesn't take a rocket scientist to feel the Bidenflation growing exponentially.
About 63 percent of Americans told CBS News/YouGov pollsters that they are opposed to the payouts, including 64 percent of swing voters, and even 4-in-10 voters who supported Biden against Trump in the 2020 presidential election.
Polls from Rasmussen Reports and the National Republican Congressional Committee (NRCC) have shown similar results wherein a majority of Americans, including likely swing voters, oppose the payouts.
A Trafalgar Group poll from November revealed that nearly 46 percent of Democrats oppose the payouts, as well as more than 88 percent of Republicans. In total, nearly 7-in-10 of all American voters said they oppose the payouts, including 67.5 percent of swing voters.