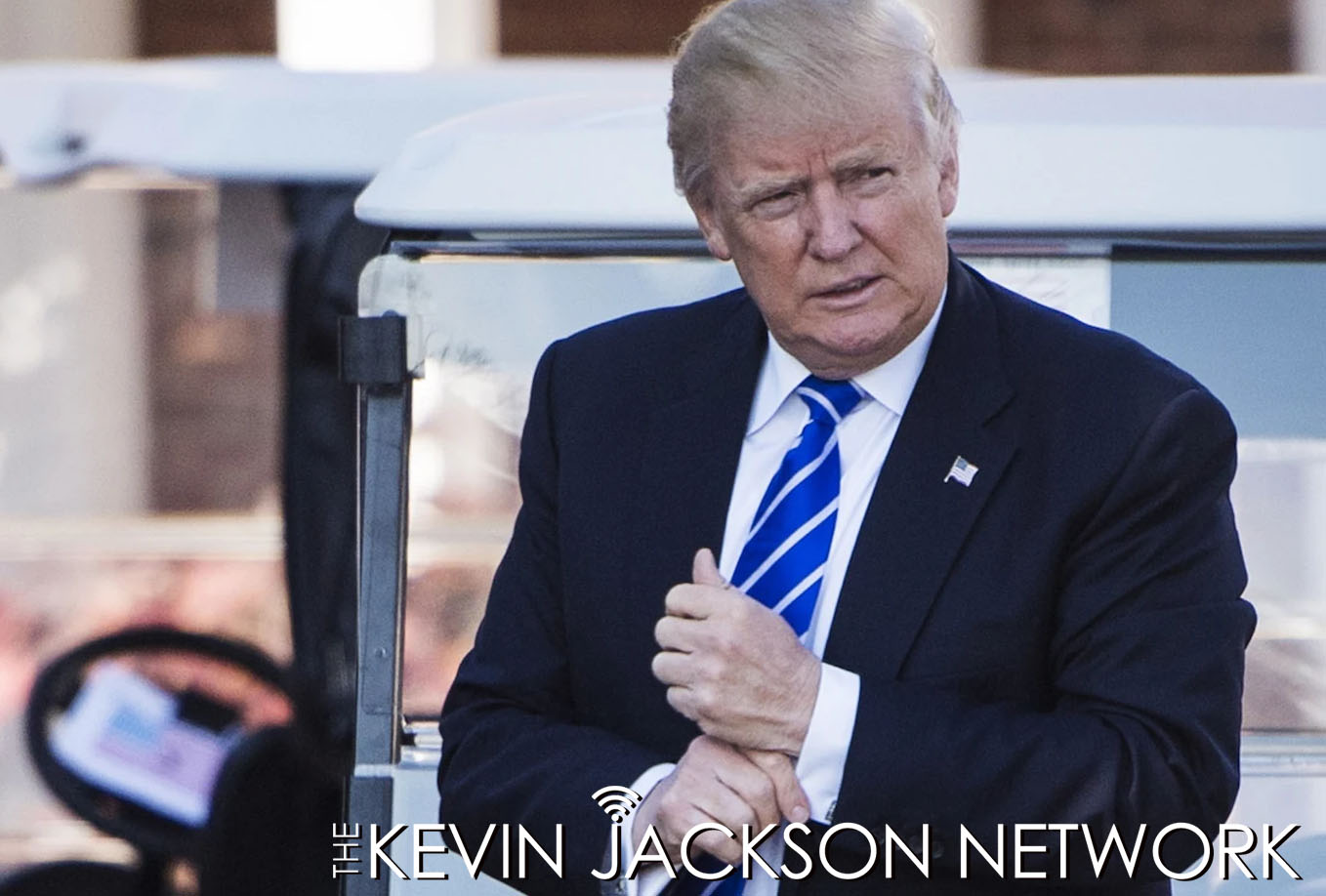 President Trump knows how to make a statement. From the moment he called the media "fake news", he showcased his ability to brand. And Trump can still make or break, well…anybody.
Post-coup, Trump proves to be much more of a factor than Democrats ever imagined. And right now, Trump is breaking the back of the Democratic Party. Actually, he's breaking the backs of all politicos of both parties.
I've spoken of the congressmen who refuse to run this cycle. Most who have decided not to run do so because they went against Trump. But these turncoats aren't the only anti-Trumpers who suffer his wrath.
From former Trump administration victims of "You're fired!" to NeverTrumpers like Bill Kristol, Noah Goldberg, et all, all have fallen from grace, banished to the hinterland of relative obscurity.
Trump now returns full circle. Like he has done since he descended the escalator, Trump shows that he pays attention to details.
He tormented the media for their blatant lies and one-sided reporting. And though they participated in the coup that they likely thought would destroy Trump, they failed. And now he's back. More on that in a bit.
Let's talk social media for a bit.
Recall that part of the coup and clipping of Trump's wings involved the social media Gestapo. How has Trump adjusted? He's cut them off at the knees.
In a recent trouncing of a few media pukes, Trump sent an email to his 37 million followers. Note that number. 37 million. Trump communicates with more Americans than all Democrats combined, and there is nothing the Left can do about it. So what Leftists thought would limit Trump, actually expanded him.
In Trump's recent rally in Arizona, he captured tweets by followers to showcase his ability to continue to manipulate social media.
These tweets cover about every issue Trump would cover via Twitter, only better. Read some of those tweets, and you see Trump's messaging on steroids. Despite the Leftist social media Mafia's attempt to stop Trump, they managed to amplify his message to the masses. And the timing couldn't be worse for Democrats.
After one year of Biden, millions of Democrats are open for "change they can really believe in". And as I say often, things won't get any better for team Biden in 2022.
Biden won't learn from his mistakes. That's not what 80-year-old buffoons do. Biden should have been put out to pasture years ago. So his "presidency" speaks only to the desperation of Democrats.
Back to the media
Trump sent out this message to 37 million people by email.
Will Morning Joe be canceled? He and Mika's ratings are very low—they are having an extremely hard time finding an audience to listen to the Fake News they spurn. Losing them would be very sad—hope it doesn't happen! On another front, looks like Unjoy Reid, the racist commentator on MSDNC (MSNBC), is toast. Her stupidity is only surpassed by her absolute lack of television persona. She never had it, and never will. The only thing she's good at is spewing racist hate but obviously, no one is listening!
Honestly, I find it refreshing that Trump deals with what some believe are minutia. The media is far from minutia. They are in cahoots with criminal Leftists. Trump knows this, thus he attacks them relentlessly; reminding us each time the opportunity presents itself, that he is killing the media.
Morning Joe: the lowest rated morning show on cable news.
TVNewser reported on Morning Joe:
"Last year, "Morning Joe" was ranked #28 of all cable news shows in the demo. This January it is #47, and in fourth place in the demo behind "Fox & Friends," "New Day," and 'Morning Express.'" The numbers for Joe Scarborough's show have fallen apart, "On weekday mornings, CNN's New Day registered its highest ratings ever in January and posted its largest monthly share of the cable news morning audience since 2009. The program also easily beat MSNBC's Morning Joe, topping Joe for four straight months in total viewers and seven consecutive months among A25-54. Fox and Friends posted its lowest delivery since 2001."
The only way a show with these numbers could remain on air is because the host is anti-Trump.
What about Joy Reid? This tweet may say it all.
Source @ Comcast: "Joy Reid will lose her 7p show in the next round of reshuffling at MSNBC." – "She does not have a show come mid Spring" – The "decision has been made, the only thing left is messaging on the move, which will be ratings"
Source @ Comcast: "Joy Reid will lose her 7p show in the next round of reshuffling at MSNBC." – "She does not have a show come mid Spring" – The "decision has been made, the only thing left is messaging on the move, which will be ratings" – 1/

— Jon Nicosia (@NewsPolitics) January 6, 2022
As usual, Trump stays on top of everything. He will cut the media no slack. But considering the bigger picture…
Two vehemently anti-Trump shows will bite the dust in 2022. More will follow. And even more funny is even the new shows proposed by MSNBC and other Leftist networks will fail.
Social media has done nothing to stop Trump. Ironically, Trump's social media network has the potential to detonate a nuclear bomb in the middle of their kingdom.
As for Scarborough and Reid, good riddance. Let's see how MSNBC handles things going forward. If they stay the course, then they should prepare for war.