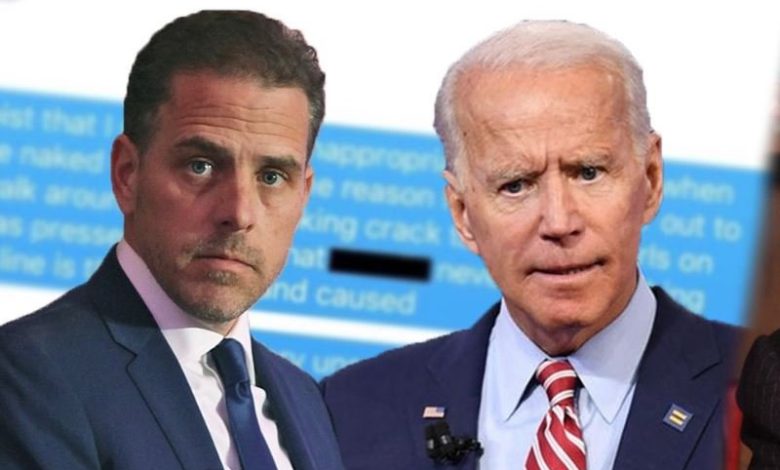 Finally investigative reporters begin to pursue the obvious. Joe and Hunter Biden's finances may now be PROVEN to be linked together.
Despite Joe Biden's protestations of playing no role in Hunter Biden's finances, White House visitor logs revealed recently that then-Vice President Joe Biden had met with Hunter Biden's business associate while in office. And if that's not enough to refute Biden's claims of "no knowledge of Hunter's dealings", perhaps the new emails shed more light.
According to emails from Hunter Biden's previous touted "Russian misinformation" laptop, Joe Biden may have paid legal fees for Hunter.
Documents exclusively obtained by the Daily Mail focus on government transparency reports submitted to the Office of Government Ethics (OGE) and a January 2019 email from Hunter's assistant, Katie Dodge.
The Daily Mail compared the OGE filings of Biden representing 2017 – 2019 and found a discrepancy of around $5.2 million in reported income from his firm CelticCapri, used for speaking and writing engagements, when compared to his IRS tax returns.
As I've written as well as commented on my radio show, following Joe Biden's money from books and speaking will likely be his undoing.
First, the idea that Joe Biden made millions from book sales and speaking reeks of ridiculous. So few people would read Joe Biden's fiction about his life, that he couldn't possibly get a serious book deal. His advance would be all he would get, because that book wouldn't sell.
Further, if you follow Biden's paydays from speaking, they wouldn't make up the shortfall for book sales. But even worse, you wouldn't have to be an investigative genius to connect the dots on how these gigs coincide with Joe Biden returning the favors.
I'd bet my life that Biden's speaking deals coincide with easily trackable quid pro quo.
The article explain the email:
"Hello VP team. I spoke with Hunter today regarding his bills. It is my understanding that Hunt's dad will cover these bills in the short-term as Hunter transitions in his career. I have a list of the current bills of which I am aware. I have attached the list below…."
The attached list totaled $737,130.61 in bills, including one for $28,382 listed as "Faegre Baker Daniels: BHR Restructuring," due ASAP. BHR or Bohai Harvest RST is the private equity firm that as of March 2022, Hunter Biden still appeared to be a part-owner of through the LLC Skaneateles.
Hunter's lawyer George Mesires, who would not comment on the younger Biden's continued connection to the Chinese firm, is a partner with Faegre Baker Daniels, now known as Faegre Drinker.
Understand that while Hunter Biden gallivanted around the globe with "the big guy," Joe Biden was covering his bills. Recall Biden's campaign promise:
"No one in my family will have an office in the White House, will sit in on meetings as if they are a cabinet member, will, in fact, have any business relationship with anyone that relates to a foreign corporation or a foreign country. Period. Period. End of story."
As we've learned from Biden, "Period" means that he hopes nobody fact-checks his statements…PERIOD!