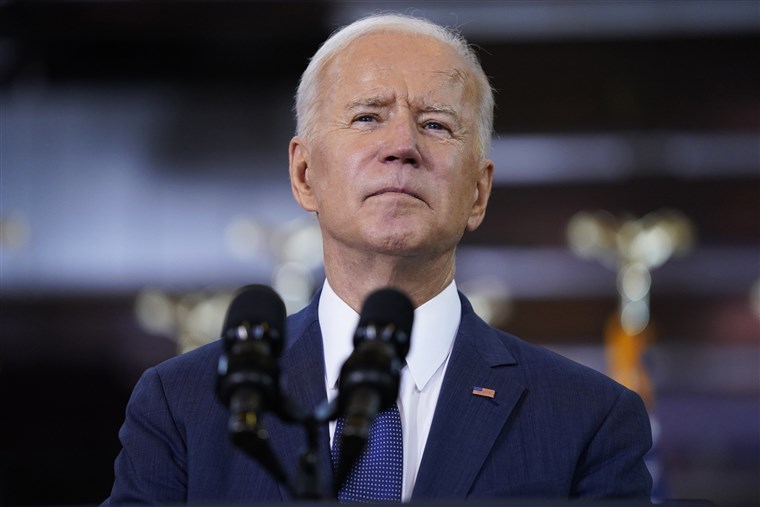 How about each time an illegal dies trying to enter America, we have a press conference and a photo op? You know, like when police supposedly kill "unarmed blacks".
Democrats are solely responsible for the deaths of illegals trying to enter this country. Whether they die in route or die from suffocation in semi-truck trailers. But Leftists are eerily quiet about these deaths.
As CNN reported:
At least 650 people died attempting to cross the US-Mexico border this year, more than any other year since an international agency began documenting deaths in 2014.
The International Organization for Migration — the agency documenting the deaths — didn't specify the reason for the deaths but crossing the US southern border is often a dangerous journey that over the years has resulted in deaths and rescues.
"The rising migrant death toll in the region is highly alarming," said Michele Klein Solomon, IOM Regional Director for Central and North America and the Caribbean, in a statement.
Racist much? Does anybody think Team Biden and other Leftists care about dying immigrants who are mostly Mexican and Central American?
We can add more to this list for the year 2022, as reported here.
Authorities are investigating the cause of death this week of a Mexican woman whose leg was entrapped while using a climbing harness and ended up hanging upside down off the border wall in eastern Arizona .
U.S. Customs and Border Protection officials offered few details, but the local sheriff's office said the woman was a 32-year-old who was attempting to cross the wall Monday night near Douglas, Arizona. Her name was not released.
The Cochise County Sheriff's office said she hung upside down for "a significant amount of time."
The sheriff's office also said it was in contact with the local Mexican consulate and continues to investigate what happened.
Customs and Border Protection said its Office of Professional Responsibility is working with the sheriff's office on the investigation and would release more information as it becomes available.
Migrants occasionally die while attempting to cross the border wall, including a man who died earlier this month from injuries he suffered when he fell from the barrier in Texas .
It was unknown if there was video surveillance in the area where the woman became entangled. Authorities did not describe the wall she was trying to climb over.
However, some of the last border wall construction carried out before the end of former President Donald Trump 's term was in the Douglas area, with 30-foot-tall (9-meter) steel columns erected on U.S. Bureau of Land Management property.
On April 1, two migrants fell from the border barrier near Clint, Texas, about 12 miles (19 km) west of the Tornillo port of entry.
Emergency medical technicians rendered first aid and took them to a hospital in El Paso.
One man arrived at the hospital unconscious and died at the hospital on April 5th.
No guns were involved in these deaths. Understand that just good old-fashioned Leftism killed these people.
And for those doing the math, let's look at another Leftist hot button: police shootings.
Like everything in the Era of Biden, things worsened on the crime front. Thus, police shootings occurred in abundance.
Check out this story in The Daily Mail titled: Police shot dead a record 1,055 people last year – the highest number in SEVEN years: Black people killed at twice the rate as white:
Fatal police shootings rose last year to their highest level in at least seven years, with 1,055 people being shot and killed nationwide by officers.
Despite attention being focused on police brutality in the wake of George Floyd's 2020 murder, the death rate continued to climb, according to an annual survey by The Washington Post.
The paper has since 2015 maintained its own database of police shootings, tracking them through news reports and social media. The government does not collate its own record.
The least deadly year of the last seven was 2016, when 958 people were shot and killed by police.
In 2020, the figure surpassed 1,000 for the first time, with 1,021 deaths.
So while cop killings were higher, The Daily Mail highlights the fake news narrative, as they write:
Of the 1,055 killed, 234 were white and 139 black, with 66 Hispanics dying.
(…)
Black people account for less than 13 percent of the U.S. population, but are killed by police at more than twice the rate of white Americans. Hispanic Americans are also killed by police at a disproportionate rate.
There you have it. Black people killed disproportionately. Disproportionately than whom? The 650 mostly Latinos killed at the border?
If my math is correct, you are 468 percent more likely to die crossing the U.S. Mexico border into America, than a black man being killed by a cop. BTW, my math is correct.
And when we dissect the numbers further, the border is far worse for women.
In police killings, men are also far more likely to die in police shootings as 996 of the 1,055 victims were male. Women accounted for 56 of police shootings.
In 2019, more than 800 people died last year crossing deserts, rivers and remote lands while migrating across the Americas. This made 2019 one of deadliest years on record, the UN migration agency reported.
Another CNN story reported that US Customs and Border Protection recorded 557 southwest border deaths during fiscal year 2021. That's up from 254 deaths in fiscal year 2020 and 300 deaths in 2019. According to CBP, this marks a significant increase amid a 30-year record year for border crossings.
And it also marks the beginning of The Biden Era.
The number discrepancies come from fiscal year estimates versus calendar year estimates. Nevertheless , in comparison to blacks killed by police these numbers are staggering.
Clearly Trump's policies saved Latino lives. But don't think the Leftists will ever admit this fact.