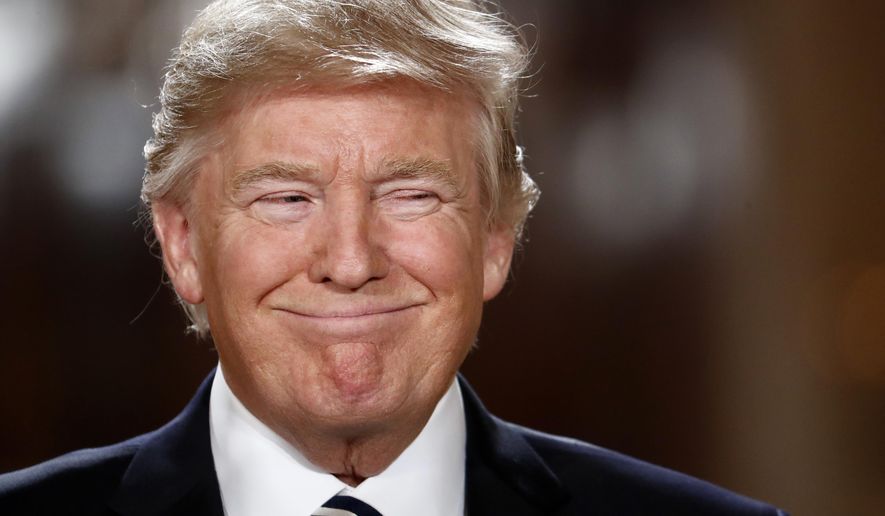 After promising to reinstate Trump's Twitter account, Musk spoke of the 'permanent ban', saying; "It was a morally bad decision and foolish in the extreme."
For those of you confused by Elon Musk's politics, let this enlighten you a bit more. According to the mega-billionaire, silencing President Trump was never a good idea. And he's ready to rectify the situation.
According to the Daily Mail:
'I do think it was not correct to ban Donald Trump,' [said] Musk, specifically addressing Trump's removal from Twitter for the first time since launching his takeover of the company last month.
Trump was banned from Twitter in January of 2021, in response to his supporters storming the US Capitol and attempting to block the certification of Joe Biden's election victory.
Trump, who recently launched his own competing service dubbed Truth Social, has previously claimed that he would not return to Twitter even if he was invited back.
Appearing virtually at the FT Future of the Car conference, Musk called Twitter's ban of Trump a 'mistake'.
'It alienated a large part of the country, and did not ultimately result in Donald Trump not having a voice. He is now going to be on Truth Social,' said Musk.
In his remarks on Tuesday, Musk also said that his acquisition of Twitter, which is still subject to a shareholder approval, could close well before the October deadline.
'Just objectively it is not a done deal,' he said. 'The best case scenario is that it would perhaps be done in two or three months.'
What Will Trump Say?
Trump recently said he wouldn't return to the platform. But, it might be smart for the former president to reconsider for three reasons.
First, a return to social media will reconnect Trump to his base. He was elected by the everyday American, and they need to hear from him.
Second, a strong presence on Twitter will detract attention from the failures of Truth, Social. Let's be honest, Truth Social is a bust. But Trump can still walk away a victor, if he's not too hard-headed.
And last, but definitely not least, it will piss off the Democrats. In fact, it may send some of them over the edge. Just wait until AOC sees the next Trump tweet!
Further, as Musk called the move "morally wrong and flat out stupid," he gives Trump a bit of an endorsement. Trump may be rich, but he can't hold a candle to Elon Musk money. And as every politician knows, when the world's richest man throws you a bone, you don't snub him.
If Trump wants 2024, it's time to circle the allies. From my view, it looks like Musk is saying, "you've got a friend in me." Thus, my advice is for Trump to grab on to Musk. Of course, Musk gets something out of the deal, too. Because Twitter was just more fun with Donald Trump in the feed.