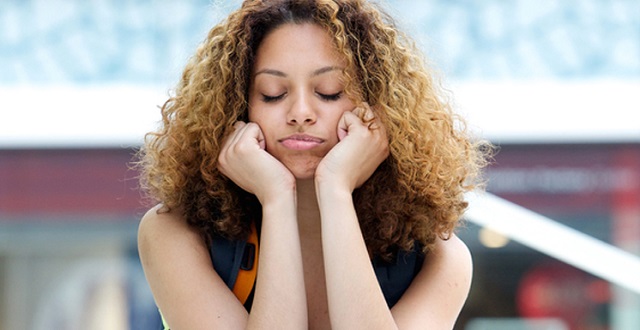 Biden has consistently promised to forgive student loan debt. Although, he's not really sure how to do it, or for how much. Apparently, he's kicking around the idea of forgiving $10,000 for every borrower.
I've done quite a bit of digging into this, and I found some shocking statistics.
Americans owe nearly $1.75 trillion in student loan debt, spread out among about 46 million borrowers. That's about $440 billion more than the total U.S. auto loan debt.
So, if Biden gives every borrower a $10K credit, that's $460 BILLION. That's nearly a quarter of the total overall debt. We can't just absorb that and say "there ya go, clean slate!". Unless more inflation is the desired outcome.
Now, to be fair, I understand there are some extenuating circumstances in this world. There are people who have become disabled while trying to get a degree. And there are some schools that went bankrupt, or the degrees turned out to be bogus. It happens. But those are the exceptions, not the norm.
However, I did stumble across the solution to student loan debt! It's so simple, even a monkey could do it. So what's this million dollar secret I'm hoarding? Brace yourselves, because it's a doozie.
Get A Job!
I know what you're saying. "Tiffany, I never thought of that before." And I understand. This world of leftism is full of entitlements. And good old-fashioned hard work seems to be a forgotten concept among younger generations. But I stumbled across the story of a man that was determined to pay his loan, and that's exactly what he did.
Rutgers graduate Pathik Oza accumulated $70k in debt pursuing his degree. That's about twice the national average. Yet, he knew he could do something to settle his account. That's when he noticed the large number of homeless books laying around. He immediately recognized an opportunity, although he had no idea how far it would take him.
"Why would books be thrown away? They could be redistributed to someone who may need them. So I just started this volunteer work where I would collect unwanted books," he told Fox News Digital.
What began as a kind gesture and a chance to give back to local libraries, schools, shelters and children's hospitals turned into a sparkling new business opportunity.
An increasing number of requests for books and a high demand for his services became something far too large for just Oza and his Toyota RAV4 to handle.
So Oza made the decision to turn reselling books into a business. He started off by opening an Amazon account.
He called his business O3 Books.
"The profit would keep coming in, and it kept growing," he said. "[In about] a month or so, I had around 1,000 to 2,000 books in Amazon warehouses. So it was pretty cool to see the growth in the business."
Oza continued to expand by launching a website and opening an Etsy shop, which "blew up" while the world was locked down during the scamdemic.
By Design
Oza didn't stop there. In fact, he found ways to grow the business and to hone in on specific market demands.
He also found that there was especially high demand for his décor book sets and redesigned dust jackets; he moved in that direction to help spruce up the backgrounds of work-from-home Zoom meetings.
By the end of 2020, Oza had made $115,000 from his side business — which covered his student loans in full, and then some.
Oza said he learned "a lot about finances" by paying off his loans and by fueling his own business at the same time.
Today, the 25-year-old said he would feel "more comfortable" taking on different forms of borrowing in the future based on the financial knowledge he's accumulated.
The success of O3 Books is now paying for Oza's second degree in full, eliminating the burden of needing to take out another loan.
Oza offers up words of encouragement to anyone else drowning in debt.
"Any passion you've started, there's definitely a market for it," he said.
"You only need a small portion [of the population] to [help] generate revenue in sales. As long as you have 1% of the customers, you have a full-fledged business," he added. "There's always a market for something."
Paying Debts: A Novel Idea
It's a sad commentary on the state of our nation when someone makes the news for paying his bills. But Oza isn't the first to attract attention for paying his student loans.
When Michelle Schroeder-Gardner graduated with a master's degree in 2012 from the University of Missouri, she didn't have a clue as to how she was going to pay her loan off. But she considered it a matter of personal responsibility. Thus, the Florida mom decided to take on extra jobs.
"The biggest and most impactful thing that I did was find ways to make extra money," she said.
Schroder-Gardner sold clothing online, did freelance writing, started a website and took part in online studies to make extra cash, she explained — all on top of holding down a 40-hour-a-week full-time job.
Within seven months — during a process that she said was tiring and hard — she had paid off all of the $40,000 in student debt.
"I don't know if I would be where I am today if I [hadn't] worked so hard toward paying off my student loans so quickly," she said.
The 32-year-old woman, who is based in Florida, is now married and has a four-month-old daughter. She travels full time with her husband and daughter while also running her successful finance blog, Making Sense of Cents.
It's amazing what a person can do when they apply themselves.
In fact, I've found that most every successful person I know does more than one job in their day to day life. Whether they manage investments or have specific side hustles, the movers and shakers are those who are willing to get up and DO! It doesn't matter WHAT they do near as much as it matters just that they DO.
If only 45 million student loan borrowers would get inspired, imagine the impact that would make on our nation! We'd have a few trillion dollars back on the books, and a population filled with driven, determined individuals ready to made a difference.
You can't go from rags to riches if you're content with the rags. That's just the truth of it. Take it for what it's worth.