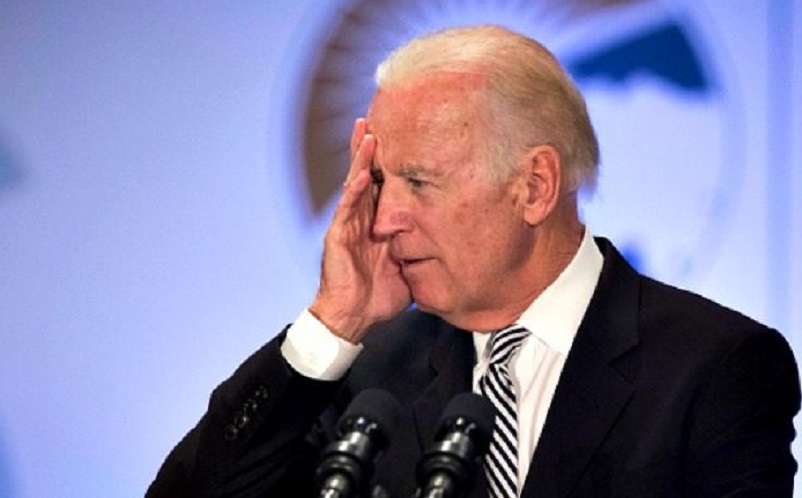 File this under, "It would never happen under Trump". Yes, Joe Biden again is being publicly sodomized by the Chinese.
Rumors persist that Biden's "presidency" represents the stolen third term of Barack Obama. But I think the real occupiers of the Oval Office are the Chinese.
The Biden family is compromised. Everybody knows this, especially those closest to Biden. Because of this, America finds herself in a dangerously precarious situation. To that end, Politico reported on the latest public humiliation of Joe Biden.
A furious, late effort by the Biden administration to pry the Solomon Islands away from a deal with China was in vain. That failure is heaping pressure on the White House to make sure more dominoes don't fall.  
The agreement — sealed despite objections from the U.S., Australia, Japan and New Zealand — constitutes a rebuke of U.S. diplomatic disengagement with Oceania in recent decades that has created an opportunity for China to boost its influence in the region.
In other words, the Chinese and the Solomon Islands leader treated Joe Biden like the Saudis treated him when Biden called begging them for more oil.
They ignored him.
Politico goes on to report on the strategic value of this victory for China. And this won't look good for the Biden legacy.
The Chinese are students of history … and trying to prevent us from using any second island chain against them. For them to be able to use it first against us is at the forefront of their minds when it comes to Oceania.

State Department spokesperson Ned Price echoed that sentiment when he said Monday: "We believe that signing such an agreement could increase destabilization within the Solomon Islands and will set a concerning precedent for the wider Pacific Island region."
What else is new when it comes to Biden's blunders?
Earlier this year, we reported that Biden shared intel with China! Clearly, the best thing for Biden to do is to come to definitive conclusions, then do the opposite. But then again, if he used that tactic, he would need to follow in Trump's footsteps and not Obama's.
Rep. Michael McCaul (R-Texas) commented on the strategic nature of the Solomon Islands to the Chinese.
Given the islands' strategic location, the [Chinese Communist Party] obviously wants to use the Solomons as a strategic asset to upend the military stability of the Indo-Pacific.
But if you think all of this is bad, understand how this happened.
Solomon Islands Prime Minister Manasseh Sogavare essentially stopped Biden's staff from visiting. Recall the scene from Jerry MacGuire where MacGuire thinks he's got a contract with Kush. However, he learned through a phone call from his competitor that he'd been snaked. That's what happened to Biden.
This deal was fast-tracked for the Chinese.
Solomon Islands opposition leader Matthew Wale said the government accelerated the agreement's signing prior to the arrival in Solomon Islands this week of a U.S. government delegation led by Kurt Campbell, the National Security Council's Indo-Pacific coordinator, and Daniel Kritenbrink, assistant secretary of State for East Asian and Pacific Affairs.
Do you think they would have pulled this crap with Trump?
And like the Chinese did in Canada, when they insulted the Biden administration, they took little time in doing the same on this coup.
China's Foreign Ministry rubbed salt in the wound over the tardy diplomatic pile-on. "Several senior US officials now fancy a visit to some [Pacific island countries] all of a sudden after all these years … do they have ulterior motives?" spokesperson Wang Wenbinsaid Tuesday.
Yet again, Biden got outflanked. And oh the irony if we learn that the Chinese likely got their strategy from Hunter Biden's laptop.