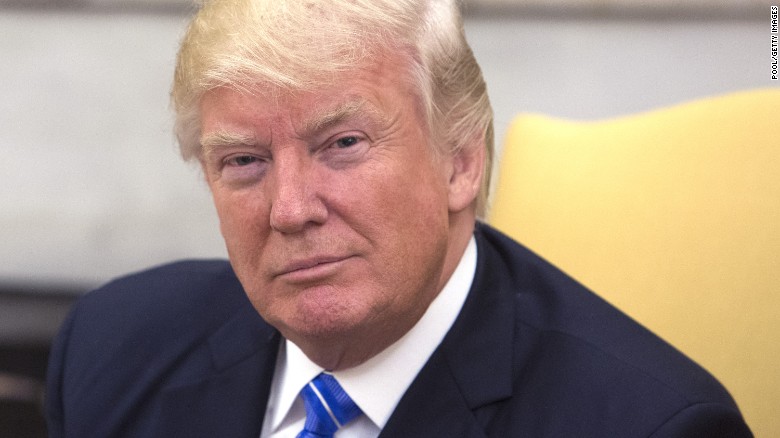 Democrats pull out all stops when they set their sites on a target. And in the recent bogus potential indictment of Trump, Democrats are throwing one of their own under the bus.
Remember John Edwards, the running mate for John Kerry? Rush Limbaugh used to call Edwards "the Breck girl", because Edwards primped when in front of the camera.
ABC explained that as his wife was dying from cancer, Edwards maintained a mistress.
Up until John Edwards officially claimed paternity of his mistress's daughter, his dying wife Elizabeth clung to his lies that he was not the father and on her death bed lamented that she would die alone because of his indiscretions, a friend testified today.
It was poignant testimony on one of the last days of the prosecution's case, but the day included a surprise as well.
Although much of the trial hinges on Edwards' relationship with his lover Rielle Hunter, the prosecution said it would rest its case Thursday without calling Hunter as a witness.
Jennifer Palmieri, a longtime friend of Elizabeth Edwards who worked as a spokeswoman for her husband's presidential campaign, broke down on the witness stand while she recounted Elizabeth's last days. Elizabeth Edwards died of cancer in December 2010.
"She was not able to speak at this stage," Palmieri, who now works for the Obama White House, said through tears.
Classy guy, that John Edwards. A great representative of the Democrats. And the timing of this story about Edwards surprises no one.
Clearly, the Democrats want to equate what Edwards did with what Trump has been cleared of doing. As Business Insider reported,
As an indictment looms against former President Donald Trump for an alleged hush-money payment made to Stormy Daniels to keep quiet about their affair, legal experts are speculating what the outcome will be if Trump is charged in relation to the campaign finance violation.
The last time a presidential candidate was criminally charged for alleged campaign finance violations, John Edwards faced up to 30 years in prison and $1.5 million in fines.
Edwards was John Kerry's vice presidential running mate in 2004 in the pair's losing race against George W. Bush and Dick Cheney prior to launching his own presidential campaign in 2008.
The felony charges the former North Carolina Senator faced in 2011 — one count of conspiracy to violate federal campaign finance laws and lie to the Federal Election Commission, four counts of accepting and receiving illegal campaign contributions, and one count of concealing those illegal donations from the FEC — stemmed from his own 2008 campaign. Each carried a maximum five-year term in prison and a $250,000 fine.
"Mr. Edwards is alleged to have accepted more than $900,000 in an effort to conceal from the public facts that he believed would harm his candidacy," Assistant Attorney General Breuer said in a Department of Justice statement regarding the indictment.
A yearlong investigation and trial revealed that the facts Edwards was accused of conspiring with his campaign staff to cover up were that he had in 2007 fathered a daughter with his mistress while his wife was battling breast cancer.
See the differences? Allow me to help.
Edwards accepted a lot of money from people to conceal the story.
Edwards conspired with staffers in the coverup.
Edwards fathered a daughter with his mistress.
His wife had cancer.
Eventually Edwards admitted to the affair. And then he admitted that he fathered the girl. And then he admitted to financially supporting the pair.
Elizabeth Edwards filed for separation after her husband admitted he fathered the child. Sadly, she succumbed to her illness before criminal charges were filed.
The DOJ argued argued that Edwards orchestrated a series of illegal donations. They claimed that the payments were hush-money payments to his mistress. These payments were, in fact, misappropriated political donations.
The DOJ claimed that Edwards also conspired with his staff to lie about the affair and cover up the illegal donations with check memos like "chairs," "antique table," and "bookcase."
Clearly Edwards tried to hide the money, as opposed to Trump who called Daniel's extortion what it was: a legal expense.
As for Edwards, even with all that he did, legal experts regarded the case as shaky. They opined that charges were not based on a specific federal statute, but an advisory opinion written by the FEC. That opinion argued that gifts made to political candidates should be considered campaign contributions.
The outcome
Despite a much more egregious case with Edwards, after nine days of deliberations, a jury acquitted him of one charge of accepting an illegal donation. On the other five counts, the jury deadlocked.
Edwards proved he was a slime. But in the case of Trump v Daniels, Daniels is the slime. She pulled a similar extortion stunt against a Republican senate candidate, and she killed his campaign. Trump proved to be a different target. He fought back. But Trump won't need a jury to clear him. The court of public opinion has already accomplished that.