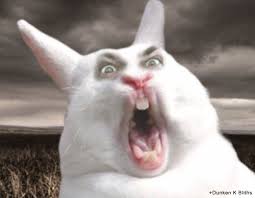 What could possibly go wrong in attempting the "world's biggest egg hunt," in the crazy world of Californicators?
Liberal California parents are little more than over-grown children themselves, and that's just how they acted.
Children were trampled, and parents cursed at the event held in Sacramento.
"There was no organization at all, they all trampled each other. Little two and three year olds were crying. The parents were scooping up all of the eggs for their kids and it was horrible," said mother Tessa Moon.Parents reportedly rushed onto the grass and started pushing and cursing at other children in order to get their hands on eggs and special prizes.

The event didn't qualify for the record books, but it did have more eggs than any other egg hunt in the world.
And you wonder how Liberals' children are the way they are?