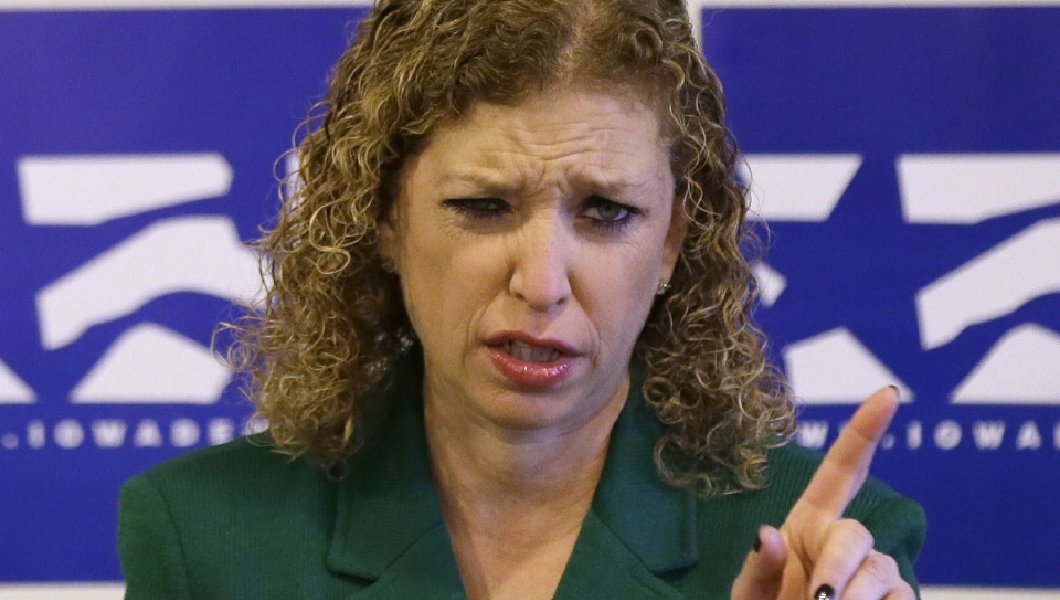 The scandalous Obama administration sure has a lot of buzzards circling. Do you really need a list?
Targeting Conservative non-profits, running guns into Mexico, lies about Benghazi, veterans dying on waiting lists, and that's just for starters.
Spying on the Trump campaign will end the nonsense, but what about all the things leading up to that Watergate 2.0?
Like when DNC servers were hacked due to their own negligence. Remember the DNC refused to have Comey's (very friendly) FBI look into this. Who could blame them, as even Democrats weren't sure they could keep that genie in the bottle.
For more than a year, we've followed the story of the Awan brothers. Unfortunately, these IT Scammers stole hundreds of thousands of dollars from democrats. And it's not just money they had their hands on. There's no telling just what information was taken from the laptops, computers and servers the Awans put their hands on. Moreover, they worked for several top democrats without being detected as national security risks.
In fact, they managed to avoid more than 44 background checks WHILE working for our government.

Of course, the Obama Administration neglected national security more than any administration in history.
IG report finds nearly 50 Democrats waived background checks for Pakistani IT aides accused of hacking pic.twitter.com/1zYp1m97Cc

— FOX & friends (@foxandfriends) April 2, 2018
No matter how many facts surfaced, Wasserman-Schultz fought like a mama grizzly to protect the Awan brothers from US prosecution.
Now we find there was another scandal involving Debbie Wasserman-Schultz. Her staffer, Imran Awan created a massive IT probe.
And apparently it's not over yet.
Impending Investigations
The Awan brothers were already the targets of another investigation.
The Department of Justice released a statement saying it could not release records on Imran Awan due to "technical difficulties," but later admitted in court documents that it could not release records on him because there is a secret ongoing case related to the matter, the Daily Wire reports.
"Judicial Watch filed a Freedom of Information Act lawsuit Nov. 7, 2018, for 7,000 pages of Capitol Police records related to the cybersecurity investigation, and Aug. 2, the DOJ agreed to begin producing records by Nov. 5," Daily Caller investigative reporter Luke Rosiak reported. "That deadline came and went with no records being produced; on a Nov. 13 phone call, the DOJ said 'technical difficulties' had resulted in a delay, Judicial Watch stated in a court filing."
In a newly released court filing, the Department of Justice

wrote
:
Pursuant to an Order issued by the Honorable Tanya S. Chutkan, who is presiding over a related sealed criminal matter the Government is prohibited from disclosing certain information pursuant to formal and informal information request in this matter. The Government advised Judge Chutkan of the instant FOIA matter and sought clarification from Judge Chutkan concerning the Government's permissible response in light of her Order in the sealed matter. Defendant received the clarification December 5, 2019, the date of this filing, that permitted Defendant to say the following: The Government is prohibited from disclosing any information pursuant to an Order issued by the Honorable Tanya S. Chutkan. …
…The "difficulties" in providing responsive material was due to the unexpected and unique set of facts described above that was out of the control of the Defendant. Defendant's only motivation was to maintain the integrity of the sealed matter as much as possible, until the issuing Court provided guidance.
Case Closed?
As most big criminals try to do, Awan struck a deal in 2018. He plead guilty to one count of federal bank fraud and he admitted to making false statements on a loan application. And as part of that same deal, the charges against Awan's wife, Hina Alvi.
The article continues:
U.S. Attorney Benton Peterson told U.S. District Court Judge Amit P. Mehta, who is presiding over the FOIA lawsuit that was filed by Judicial Watch, that DOJ was set to release a "cache of documents," but that he was informed of a "sealing order" in the case and that he "couldn't discuss the sealing order."
Mehta reportedly responded by acknowledging that "typically when criminal cases have concluded, the materials become public and I don't know whether there's any relationship between the judge's order and that case … The seal Judge Chutkan has ordered, is that itself sealed?"
"That's under seal as well," Peterson responded.
"Court records that have since been erased suggest that far from prosecuting the Awans for new crimes, the 'sealed' matter might be because Chutkan agreed to essentially expunge records related to Awan's wife Hina Alvi — a request that was strongly opposed by the DOJ itself as unfounded and extraordinary," The DCNF added. "Sometime in the past few months – as the FOIA lawsuit heated up – Chutkan appears to have belatedly granted the proposed seal or something similar. The proposed motion to seal and the government's opposition are apparently gone from the court docket, and Alvi's name has been removed – though all 80 documents pertaining to the Imran Awan case remain."
Is it just me, or does this all sound a bit fishy?

It's been more than a year since we first hear of the Awan brothers and the scam they ran on the democrat party. Then we started to hear about his scams involving car loans and money laundering. Then, we found links between the Awans and terror groups.
As Kevin Jackson wrote in 2017:
The Democrats could very well have been blackmailed by the Muslim Brotherhood. Because how else could suspected Islamists have such unfettered access to the Democrats' computer infrastructure?
…
Consider that in a time when America remains on high alert for the potential of Islamic terrorism, the Democrats employed an IT staff with ties to radical Muslim groups.
And now as if we are watching a scene from a Hillary Clinton soap opera, we learn the following:
FBI agents seized smashed computer hard drives from the home of Florida Democratic Rep. Debbie Wasserman Schultz's information technology (IT) administrator, according to two sources with knowledge of the investigation.
We reported Wasserman-Schultz when she threatened Capitol Hill police. For some reason, she panicked when her hard drives weren't returned.
Given all the subterfuge around these hard drives, one has to wonder what's on them.
Awan was a top dog on Schutz' staff. Considering his decade in her employment and the many other close ties with prominent democrats, Awan likely holds the key to a wealth of information. Especially considering a server just disappeared at the height of the DOJ investigation.
We still don't know where this server is, but I imagine it would make Clinton's email scandal look like child's play. There's only one real question.
Will Awan reveal democrat secrets, or wait to use them to his advantage down the road?
My guess is that he'd prefer not to play his hand just yet. But AG Barr has a knack for getting to the truth.