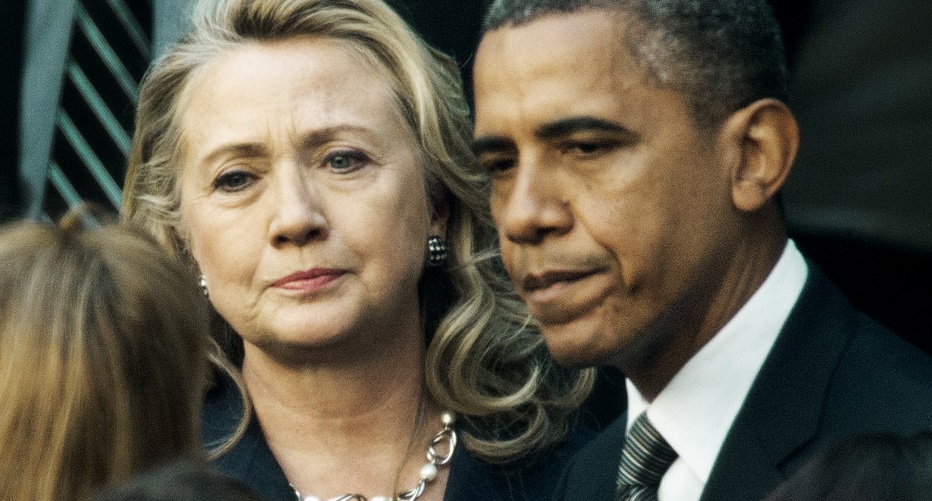 Turns out, Obama had a list. I know I'm on that list, because I'm an essential worker and a key player in American politics. Right?
I believe that Obama considers me and many like me an enemy of the state. But while I'm not sure if I, Allen West, Star Parker, and other black Conservative warriors made the list, I do know that Obama had a list of Conservatives his State Department considered rogues.
According to John Solomon, the surveillance operation which began in March 2019 was run out of the US Embassy in Kiev while under the command of then-Ambassador (and impeachment witness) Marie Yovanovitch. Solomon began publishing stories about the embassy's activities at The Hill and on Fox News and reported:
When the embassy sought help from the State Department in Washington to use a contractor called Crowd Tangle to continue the social media monitoring, it was advised the activities were "barred by federal law," an official familiar with the documents told Just the News. The embassy ceased the activities and asked for training about the issue, the official said.
Ceased the activities? Which means, they had already started the activities in case the brain-dead moronic Leftists missed that part of the story.
Where are the real journalists?
Imagine if Trump's administration monitored opposition-party citizens. And recall that the Obama administration also targeted journalists, threatening many with prison.
The article continues,
While the released documents will have some information redacted, they will identify the 13 Americans whose accounts were targeted and confirm that some officials were aware of the monitoring, the officials said.
Those monitored also include Trump attorney Rudy Giuliani, Judicial Watch president Tom Fitton, Sebatstian Gorka, and Fox News personalities Sara Carter and Dan Bongino, according to Just The News, citing memos scheduled to be turned over to Judicial Watch.
The revelation in this report does not look good for the Democrats.
Why would Obama selectively monitor this group? This situation reminds me of Lois Lerner, former IRS honcho who targeted Conservative groups for destruction.
In truth, would any monitoring or targeting of Conservatives by Obama surprise you?