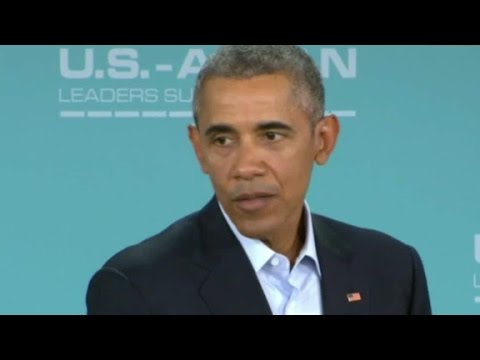 File this under, "I'm not surprised at all." Now we learn that a former Obama adviser stole money from a school he was associated with.
In other words, he just went direct to the source. Versus what Democrats normally do, which is rip off the taxpayer.
As Epoch Times reports,
A former White House education adviser during the Obama administration has been arrested. He is charged with stealing $218,005 from a charter school network he founded, prosecutors said.
Seth Andrew, 42, who served as a senior adviser in the Office of Educational Technology, was arrested April 27 on charges of wire fraud, money laundering, and making false statements to a financial institution. Federal prosecutors in the U.S. Attorney's Office for the Southern District of New York allege that he used more than half of the money to maintain his bank account above a threshold that enabled him to get better interest rates for a mortgage of his multimillion-dollar Manhattan apartment.
Of course, one Manhattan apartment pales in comparison to the four houses Patrisse Khan-Cullors (co-founder of BLM) bought. Presumably with funds intended for social justice campaigns. Clearly, some activists found themselves taken aback by those real estate revelations.
As an aside, years ago I met with DC insiders. Immediately, they informed me that some people (Democrats and other Leftists) see charter schools as the next big boondoggle. They planned to rip off trillions from education. Obama disrupted this somewhat when he introduced Obamacare, and that diverted their attention briefly from the big steal.
Next, came "global climate change", a farce for sure.
Has anybody calculated the spending in this massive larceny? It too, has to amount to trillions.
Further, we know Obama wasted more than $150 Billion for a one percent gain in green energy. Meanwhile nearly every single green energy company faced bankrupt. But that didn't stop the Obama Administration from subsidizing lost causes. Because Democrats are all about free money.
Finally, we get the Wuflu scamdemic; the biggest money grab in history. Unfortunately, the price tag already hovers around $16 trillion, conservatively. But not every Leftist cashed in on Wuflu. Others continued their existing scams.
The article continues,
"As alleged, Seth Andrew abused his position as a founder of a charter school network to steal from the very same schools he helped create," Manhattan U.S. Attorney Audrey Strauss said.
Andrew is the founder of a prominent chain of charter schools based in New York City named Democracy Prep Public Schools, which he founded in 2005. The chain now operates 21 public charter schools across the country, educating 6,500 students.
Andrew will enter a plea of not guilty in a Manhattan federal court, attorney Michael Yaeger told The Epoch Times via email.
"Seth will enter a plea of not guilty; we're reviewing the papers that were just unsealed this morning," Yaeger said.
No surprise there.
After all, Obama still claims to have a scandal-free administration. Yes, the man who weaponized the DOJ against Donald Trump, ran guns into Mexico, killed veterans on waiting lists, locked the children of illegals in cages, got 4 State Department people killed on his watch, wasted billions on Green Energy companies now defunct, targeted conservative groups and media, to name a few, believes he had no scandals. Well, pull my finger.
According to Natasha Trivers, the CEO of Democracy Prep, Seth is indeed guilty. She wrote to families and students after she took over as CEO in 2019, saying that a "series of financial safeguards" led directly "to the discovery of Seth's unauthorized withdrawals." She said the school immediately notified the appropriate authorities once it learned about the unauthorized withdrawals.
"Seth left our network in 2013," Trivers stated. "His alleged actions are a profound betrayal of all that we stand for and to you and your children, the scholars and families that we serve. To be clear, at no time did the alleged crimes pose any risk to our students, staff or operations in any way."
"The network's finances remain strong. And at no time did any of the activity by Seth Andrew have any adverse effect on our scholars or the functioning of our schools," she added.
Obama's team was chocked full of people like Seth. Takers. They were in line to get what Obama owed them.
By the way, Joe Biden's brother owns charter schools. And you can bet that he's running them "the Biden way." Does anybody think the press would look into these schools, given the potential for favoritism?
What do you think would be happening if Trump's brother owned charter schools, and one of his advisers had embezzled funds?