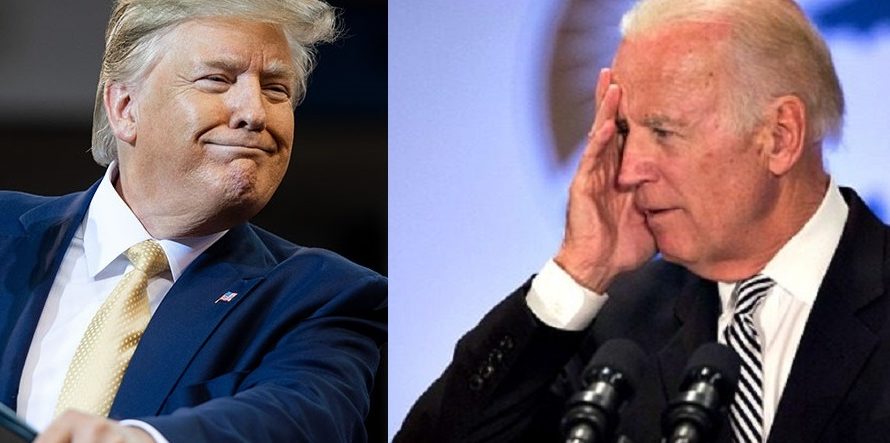 The worst kept secret in DC is that Biden is an idiot. We knew this during the campaign, when Democrats put the man on lockdown in his basement. For good reason!
With The Big Cheat underway, Biden need only ride out the 4A Dominion Voting Systems tinkering to become the empty-suit president, just like his former boss, Baby Black Jesus.
Biden hasn't disappointed. Mumbling, bumbling, Mr. Magoo meets Captain Demento. That's how I describe the Biden "presidency". And most Americans believe me.
A recent Trafalgar report found that 56 percent of Americans believe President Joe Biden is not "fully executing the duties of his office." What could the other 44 percent possibly be thinking?
NEVER did President Trump have numbers like this that questioned his ability to "fully execute the duties of his office".

Recall during the campaign that 20 percent of Democrats believed Biden suffered from brain damage. I'm betting that number is much higher in reality, certainly now.
The report, released on Monday in partnership with Convention of States Action, surveyed more than 1,000 likely general election voters. Trafalgar's poll found that 56.5 percent of respondents believe that "others are directing policy and agenda". Wow.
The leader of the free world is believed to be a puppet. Only 36 percent believe that Biden makes his own policy decisions.
Of course Democrats pretend to support Biden. The poll revealed that 58.6 percent of Democrats believed that Biden is in control of the White House. A plurality for sure. However, 31.7 percent of Democrats believe that "others" determine the direction of the administration.
And why wouldn't they believe that?
Biden may be the most compromised occupant of the White House ever. And given Obama's debt to all who got him elected, that's saying a lot.
If Biden were Trump, we would know all about his crooked dealing in Ukraine, Russia, and China. Moreover, rumors persist about Mexico. Where there's fire there's fire, particularly when it comes to the Biden Criminal Enterprise.
The poll continues,
Eighty-three percent of Republicans believe that Biden is not fully in control of the administration. Only 11 percent believed that the president was fulfilling the duties of his office.
Next, Independents mirrored with Democrats, with 58.6 percent of them saying that others were controlling the Biden administration. Interestingly, more Independents (36.1 percent) believed that Biden was fully executing his presidential duties.
Don't think Biden is winning over Independents. They aren't. Those numbers are horrible, no matter how you look at them. And they are indicative of what happened in the election of 2020.
Finally, seven percent of all respondents said they were "not sure" about Biden's presidential abilities.
So when you see polls about Biden's approval rating, disregard them. These polls are as legit as Biden's presidency.
For example, FiveThirtyEight claims that Biden's approval ratings are at 52.9 percent in polls of likely or registered voters. This compared to Trump's 39 percent and Obama's 57.9 percent at the same point in their presidencies.
I haven't seen as much bullsh*t on a cattle ranch.