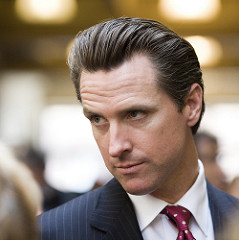 Let the stealing begin! That is the battle cry of Leftist looters during the retail season. And where better to start than Californicate.
As this story showcases, Leftists have begun Christmas "shopping" early.
New video shows a large police presence in Walnut Creek Saturday night, where witnesses say about 100 looters targeted Nordstrom.
The incident was first reported at 8:46 p.m. while the store was still open, according to police.
A manager at a nearby restaurant says his stunned customers just watched as the thieves grabbed merchandise, loaded it in waiting cars and drove off.
That manager described the chaos.
"We probably saw 50 to 80 people in ski masks crowbars a bunch of weapons. They were looting the Nordstrom's right here. And I thought they were going to start beating cars. I had to start locking doors lock the front door lock the back door," PF Chang's manager Brett Barrette said.
If I were a California cop witnessing this incident, I would have chuckled to myself and walked off. But that's not how law enforcement rolls.
So in one case, a BMW convertible was stopped by police – believed to be somehow connected with the mayhem there. And as it turns out, Walnut Creek police say three people were arrested from the incident involving 80 people.
But the story gets better. A gun was involved, as police recovered a firearm from one of the suspects.
I KNEW IT! Guns are bad, not people. And you know this gun is the reason this incident occurred. BAN GUNS!!
Black Friday
Traffic at retail stores on Black Friday dropped 28.3% compared with 2019 levels. And Joe Biden has himself to blame.
First, supply-chain issues cause Americans to shift more of their spending online and many began shopping much earlier during the year.
Second, looting. Fox News reported on a few cases of flash mob smash and grab robberies:
At least two such incidents occurred in Los Angeles County on Black Friday, according to reports.
In Lakewood, a group of suspects ages 15 to 20 stormed a Home Depot store around 8:30 p.m. and grabbed tools such as crowbars, mallets and sledgehammers before getting away in vehicles that were waiting outside, FOX 11 of Los Angeles reported.
We documented many more of these cases of these robberies. 
And you can expect more.
Leftists will not be paying for their products, when you can loot up to $950 without being charged.
And oh the irony of the thieves wearing masks. This of course makes them more difficult (ok, impossible) to identify.
I can hear Gavin Newsom now, declaring victory as looters practiced COVID protocols while ripping off Nordstrom and other stores of billions of dollars of goods.
Serves those capitalists right. Let's see how long CEOs stay "woke" this retail season.