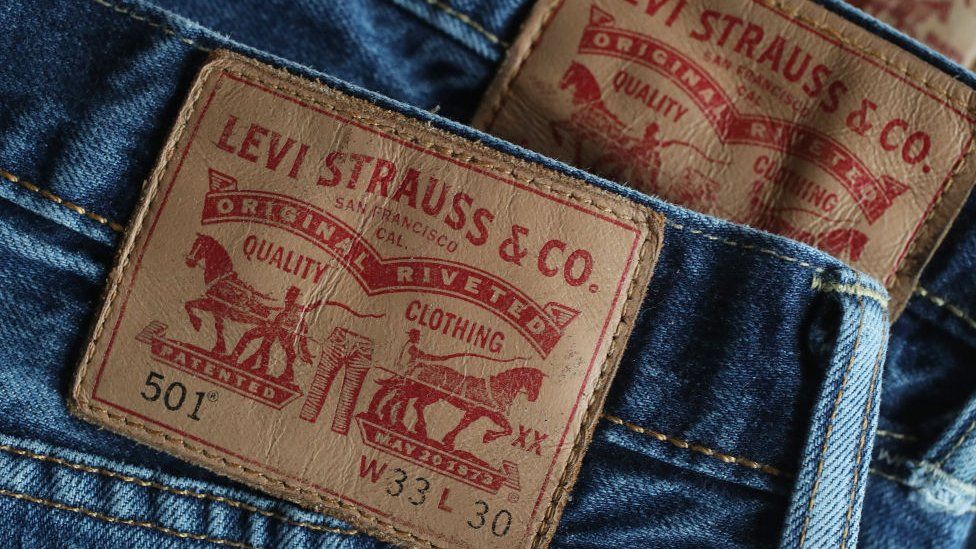 Iconic blue jeans maker, Levi Strauss, just announced plans to provide employees with a "racial trauma specialist" after the reading of the Kyle Rittenhouse verdict.
Social Media Christmas Sale Kevin Jackson
Apparently, the lack of a conviction is a "hard time" for many Americans.
Unless you've been sleeping under a rock for the past month, you've heard all about Kyle Rittenhouse, who shot three men, killing two and wounding one during the Kenosha riots. While leftist protesters tried to influence the verdict, in the end, Rittenhouse was acquitted.
Personally, I've been sleeping a little better knowing the system can, and often does still work. Never has a case been more clear. Rittenhouse acted in self-defense. Heck, you've heard the phrase "the best defense is a good offense," right? Well this time it was a bad offense that won the case. With point after point the prosecutor clarified the reasons the jury had no choice but to find the young man "not guilty."

Like I said at the time of the verdict, Prosecutor Thomas Binger, pointed out the dire straits Rittenhouse was facing when he pulled the trigger. I'm surprised Binger wasn't walking around chanting "if the glove doesn't fit, you must acquit!"
The last time there was a trial like Rittenhouse's, I was in high school and OJ Simpson drove a white Bronco. It was clear from the beginning, this kid should've never been on trial. The grand jury shouldn't have indicted Kyle Rittenhouse. They did so only to pacify angry leftists. And that's exactly what Levi's is now doing- pacifying angry leftists.
Breitbart explains:
The announcement came via email from Levi Chief Diversity, Equity, and Inclusion Officer Elizabeth Morrison, according to a copy of the email obtained by the @libsoftiktok Twitter account.
"With the news that Kyle Rittenhouse was not convicted in the shooting of three individuals – two of whom lost their lives – during racial justice protests last year, this is a difficult day for many," the email begins.
The email continues:
The pain and trauma of race, identity and belief-based tragedies is a reality that many of us are struggling with on an ongoing basis. It can feel physically, mentally, and emotionally draining to continue to relive these moments and I want you to know, its okay not to be okay. Please also know that my team and I are here for you and are working hard to create opportunities for you to express how you are feeling.

To help promote safety, sharing and to encourage healing, I'll be hosting a fireside chat and Q&A with Dr. Jamila Codrington, a licensed psychologist and racial trauma specialist in early December. Dr. J and I will talk about the mental and physical impacts of back-to-back social and racial justice events and trauma coping mechanisms during our discussion.
Some Free Advice
In addition to the fireside chat, Levi's provided additional resources for employees interested in "impacting social justice, equality, and drive positive change."
The methods listed include "getting educated and informed on the issue of gun violence so you can be an active citizen in your community" and "reaching out to your elected officials to let them know just how important common-sense gun laws are to you."
Codrington is a licensed New York State psychologist and serves on the board of the New York Association of Black Psychologists, which apparently means she has all the answers already! But I must say, such psycho-therapy-babble isn't really what people need right now. What we need is a hero. Thus, Levi's missed one giant opportunity that was right there in their laps.
A smarter jeans company would be in the midst of creating a line of Rittenhouse jeans. The various styles would have seriously cool names like "American Bad-Ass" or "True Patriot." Remember, Levi Strauss, the founder, is the epitome of the American dream. Born in Germany, he came to America, and then went out west where he patented the zipper. He continued to pay his success forward for the rest of his life, with scholarships and financial assistance to those in need. He's exactly the kind of man Kyle Rittenhouse looks up to- an idealist with passion. Thus, the possibilities are endless!
Just think about the many t-shirt slogans they could print? Here's a few ideas off the top of my head:
Not Guilty
Proud to be an American
I'll gladly stand up next to you and defend her still today.
Rittenhouse was here.
I AM the 2nd Amendment.
This is merchandising gold. Which is what today's retailers need. But by all means, Levi's should just be WOKE instead.