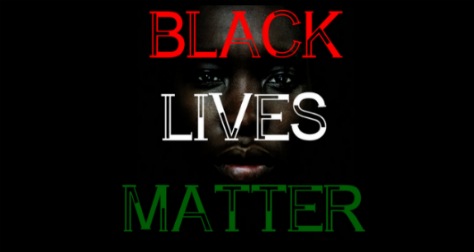 No one wants to admit to being the official leader of BLM. That's because being behind bars doesn't appeal to many. Even among leftists.
Pamela Moses, the founder of BLM in Memphis, was forced to face sentencing for illegally voting. Of course, leftists get away with this often, so it's surprising to see a jail sentence handed down. However, that's exactly what happened.
Now, Moses will serve six years and a day for her actions. Apparently, in 2015, she tricked the probation department into giving her documents that stated she was no longer on probation. Afterwards, she went out and got her voter registration card. I'm sure Moses thought her transgression would never catch up to her.
But Moses is no stranger to the life of crime.
As the New York Post explains:
In 2015, Moses pleaded guilty to tampering with evidence and forgery, both felonies, and to misdemeanor charges of perjury, stalking, theft under $500, and escape.
She was placed on probation for seven years and deemed ineligible to vote in Tennessee because of the tampering with evidence charge.
Moses has maintained that she was under the impression that her voting rights had been restored when she went to vote in 2019.
Whether or not Moses will be held to her sentence is yet to be seen. She's already crying foul, claiming she was lead astray by the county. But ignorance is no excuse for committing a crime. At least that's the way I was taught. Of course, I'm a conservative, so that whole rules and consequences thing is something I understand completely.
To be fair, Moses isn't the only BLM leader tangled up in the headlines recently.
Scams and Shams
More dirt has surfaced on the terrorist group, BLM. Apparently, BLM has migrated to the real-estate business.
As The Washington Examiner reported,
Canadian Black Lives Matter activists are furious over the group's recent $8.1 million cash purchase of a mansion in downtown Toronto that once served as the headquarters of the Communist Party of Canada .
The U.S. charity that serves as the face of the BLM movement provided the bulk of the funding for the purchase of the 10,000-square-foot property in July. The purchase flew largely under the radar at the time, but anger has now reached a boiling point amid other revelations about BLM's management and its finances.
"For BLM Canada to take money from BLM Global Network [Foundation] for a building without consulting the community was unethical," Canadian BLM activists Sarah Jama and Sahra Soudi said in a recent statement. "For BLM Canada to refuse to answer questions from young Black organizers goes against the spirit of movement-building."
Jama and Soudi said they resigned from the steering committee of BLM's Toronto chapter after the leaders of BLM Canada refused to answer any questions about the purchase and tried to get them to sign exploitative nondisclosure agreements.
Typical leftist strategy: threaten to sue people and ruin them until you bully them into silence. But wait, there's more!
What's an organization to do when their lies are exposed? Buy houses.
As Kevin Jackson reminds us:
Recall that one of the founders of BLM bought herself over $3.5 million in properties. Ironically, in mostly white neighborhoods. I'm sure she chose white neighborhoods, so she could keep an eye on the enemy. Because one would think that if police brutality were her chief concern, she would have bought homes in black areas of town so she could be close to the problem?
Patrisse "Con" Cullors co-founded the terrorist group Black Lives Matters. And the avowed Marxist did pretty well for herself, financially.
Cullors recently purchased millions of dollars in real-estate. And when confronted with the shocking truth of her being a hypocrite, Cullors explained, [pp] "I needed to take care of my family". That sounds like an excuse even Bernie Sanders could appreciate.
Those within BLM wanted an investigation. However, Con-Cullors found her way inside the inner sanctum and Mark Zuckerberg of Facebook issued a fatwa against anybody who dared criticize the racist Black hypocrite. Thus, like Zuckerberg mandated on "vaccine hesitancy," he ordered his minions to bury any references to Con-Cullors' larceny.
Sadly for the Left, this story didn't go away.
Millions of people recognized the hypocrisy and continued pushing the story. And we proved to Facebook and other social media, you cannot keep the truth from surfacing. Cullors is a con.
And now, BLM must find a new leader. Because according to AP, Cullors decided to step down. Cullors stated:
"I've created the infrastructure and the support, and the necessary bones and foundation, so that I can leave," Cullors told The Associated Press. "It feels like the time is right."…
Of course, if BLM is sitting so pretty, why doesn't anyone want to be in charge?