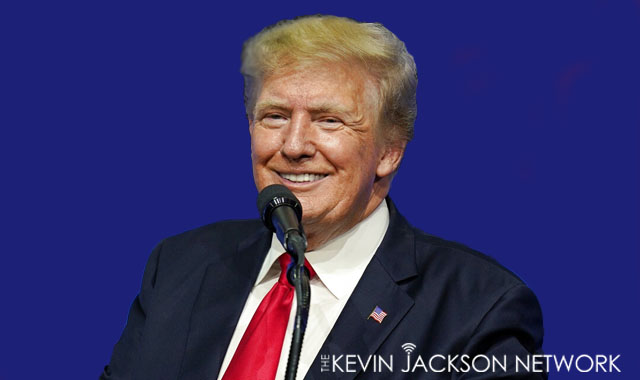 Anybody who remains anti-Trump is a f*cking idiot.
Tough love for the remnants of The Lincoln Project and a few so-called Republican stragglers.
The parade is over here, sh*theads. Oh, I know I will piss off a few people with my comments, but ask me if I give a crap.
I'm not Trump zealot. But I recognize his impact on politics. Correction: positive impact on politics.
Like him or not, Trump did a masterful job for America.
He reminded many to feel proud to be American, versus what we had under Baby Black Jesus. You know, the guy whose first act as president was to do an Apology Tour on behalf of America around the world.
Only an idiot would reject Trump as a political motivator, mover and shaker. But the Republicans have many idiots. For example, as this article showcases, Maryland Gov. Larry Hogan is one such moron.
Maryland Gov. Larry Hogan is now taking an open and firm stance against the prospect of former President Trump potentially running for and winning another term in 2024.
The Details: Hogan claimed the 'stakes are too high' for the country to consider the prospect of another Trump term after the 2024 elections.
For this and other reasons, Hogan is attempting to warn his fellow party members against supporting the former President in the upcoming presidential election cycle.
Hogan joins fellow GOP Governor Asa Hutchinson in criticizing the prospect of another Trump term in office, with Hutchinson saying 'anybody who wants to talk about the last election is going to lose the next election.'
Since leaving office former President Trump has continually discussed the results of the 2020 elections and gone on to state his belief that the results were illegitimate.
Hogan has a history of attacking Trump, saying last year that 'Personally, I'd prefer endorsements from people who didn't lose Maryland by 33 points' after the former President endorsed a primary challenger seeking to unseat Hogan.
Hogan is blind to one important point. Like it or not, Trump makes or breaks candidates.
The Trump Endorsement
As I wrote a few weeks ago:
I'm not one to care about endorsements of political candidates. I see these all the times, as candidates say, "I'm endorsed by the firefighters, etc." I generally see these as kowtowing to a group to get an endorsement, and for me they mean little. But when it comes to a Trump endorsement, it carries weight. Lots of weight.
Candidates plot to get Trump's endorsement. In one case, Trump endorsed a senate candidate, and now takes it back. This is my criticism of Trump, i.e. the vetting process. So be careful with his endorsements, as hopefully he improves on that front.
That said, when Trump DOGS you as he did Ducey, consider that the kiss of death.
Not long ago, Trump sent this message out by email:
Great news, another one bites the dust. Katko, from Upstate New York, is gone!
Trump was referring to the news of U.S. Rep. John Katko's abrupt decision Friday to retire from Congress at the end of the year. As one article commented, the resignation "sent shockwaves through the political world in Central New York, changing the dynamic of the 2022 election."
The shockwave of which they speak is Trump's ability to influence elections. I suspect Katko read the writing on the wall, after he voted to impeach President Trump. A career limiting move, particularly for a congressman in his 4th term.
The time to pick sides has come. 2022 is here, and in a matter of months, Trump's real power will be lighting up election night.