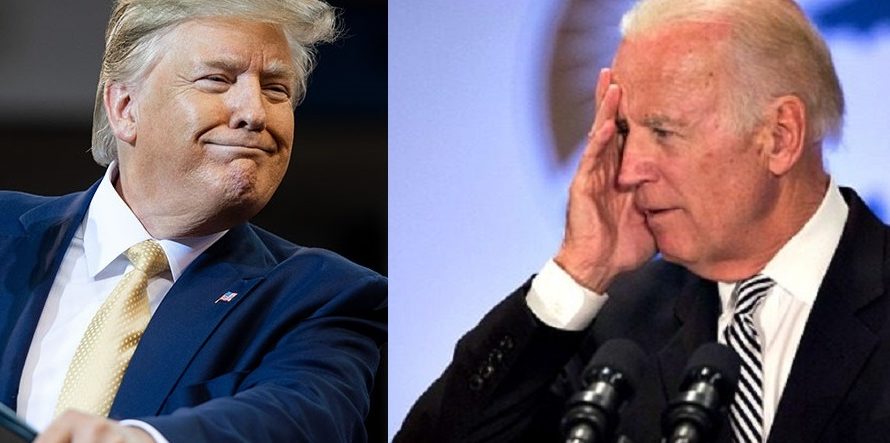 If you believe Republicans are in trouble in either the House or the Senate, then you likely believe that Hunter Biden is a Renaissance man.
Let's discuss a few truisms. For example, Hunter Biden is a crackhead who ran the Biden family's crooked business, and his father Joe is the "big guy".
Hunter's mother is a narcissist, said to have screwed over her first husband and Joe Biden's first wife in pursuit of status.
Joe Biden is a washed-up politician, as demented as Jack Nicholson's character in One Flew Over the Cuckoo's Nest.
Leftist elites proudly cheated Biden into office, and Leftist idiots proudly accept the appointment of a moron having control of the nuclear football.
And those truisms are just for starters.
Another truism involves Republicans. The party rides on the coattails of Donald Trump. And that's why Democrats plot day and night to rid America of Trump and his supporters. Much to their chagrin.
Because of Trump, Republicans find themselves in unfamiliar territory. They are winning. And as we reported weeks ago, Republicans will SWEEP 2022.
Still, the Left plays games with polling, despite evidence (wins) to the contrary.
The Hill reports on attempts to demoralize Republicans with this nonsense surrounding Marco Rubio.
Rep. Val Demings (D) leads Sen. Marco Rubio (R) by 4 percentage points in Florida's Senate race, according to a poll released Tuesday.
The poll, released by the University of North Florida's Public Opinion Research Lab, shows Demings with the support of 48 percent of surveyed registered voters who said they would vote in the midterms.
Rubio, in comparison, received 44 percent support, while 7 percent said they would choose someone else.
Broken down by party, 89 percent of Republican voters supported Rubio, in addition to 36 percent of voters who either had no party affiliation or whose political affiliation was termed "other." The poll found that Demings was supported by 94 percent of Democratic voters and 46 percent of voters with no party affiliation.
In an R+4 district in DeSantis' state, Leftists try to convince us that Rubio is losing. I buy this as much as I buy that Joe Biden got 81 million votes.