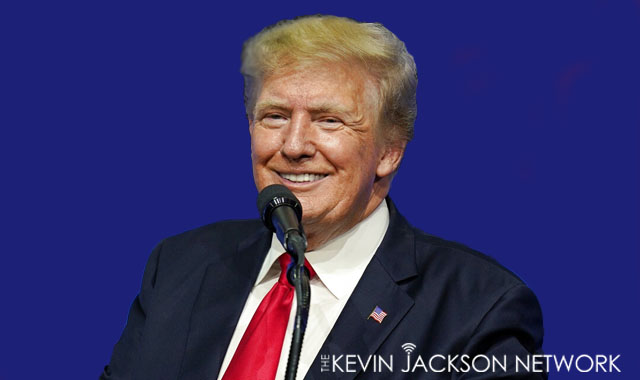 Democrats ruin everything they touch. And the proof exists all around.
Take any issue, add a Democrat to it, and you find nothing but greed and heartache. For example, the border.
I researched it, and Democrat policies killed over 650 people trying to cross into America illegally. Compare that to the 139 blacks killed by police, then ask yourself why aren't Democrats trying to STOP illegal immigration versus encourage it.
And that's just one example.
Look at the places where Democrats congregate. Choose any random city, so the thought-exercise doesn't appear to be rigged like the 2020 Presidential Election.
Now give me your issue. Poverty. Crime. Policing. Fraud. The environment. Housing. Homeless. Pick any issue, and you will see that Democrats do nothing to solve the problems. The same problems from decades ago still exist.
Next, check out this video of the city of Philadelphia at night. "The City of Brotherly Love" looks like a hell hole.
Philly at night looks like Gotham City pic.twitter.com/aSxsx99mxp

— Jack Posobiec ?? (@JackPosobiec) May 1, 2022
If you found the video distressing, understand that Philly isn't an isolated example. Crime is up everywhere you look. It's so bad, Democrats are abandoning their "Defund the Police" stance from just a few years ago to a "tough on crime" stance you hear from the GOP.
The Cold Hard Truth
Biden promised to solve crime the same way he cured cancer. Like with cancer, we're still waiting… And you can bet crime will be a dominating issue in midterms. While mid-level crimes such as property crimes and vandalism are trending down in most cities, its the violent crime we have to worry about.
Whether you thing "orange man bad" or not, Trump's crackdown on crime is an undeniable fact. Then Joe Biden stepped into the Oval Office, and the entire country went to hell in a hand-basket. MURDERS were up 44% in 2021 as compared to 2019. In other words, all those progressive policies about criminal justice don't work. The cities are falling apart. And Democrats can't blame conservative politics. So what do they do?
So far, Philly and Lost Angeles (pun intended) are wondering just how much to GROW their police forces. Turns out, those gated communities do you no good if there isn't a badge on the other side of that fence. People are sitting in their homes, scared to death. They can't afford gasoline to go somewhere fun to take their minds off our current circumstances. People can't afford groceries, so no comfort food either! And then to top it off, fear of being the victim of a violent crime is growing. All that insecurity will spell failure for Democrats at the ballot box.
Historically speaking, people tend to believe crime is worse that it actually is. But leftists changed that with their smash-and-grab crime sprees. Now, crime is worse than people realize.
Stealing Success
Retailers estimate that we lose $62 Billion a year to shoplifting and employee theft! And that number is outdated. It doesn't include the smash and grab trend currently haunting retailers.
I read one article that explains part of the problem:
The 2021 Retail Security Survey reports organized retail crime (ORC) and violent incidents, in particular, are a growing threat.
To say these smash-and-grab robberies are brazen is a gross understatement. With up to 20, 30, 40, and 80 or more people participating in these robberies, it is not hard to see why stores of any size get quickly overwhelmed. And in an instant, they can get away with tens of thousands of dollars of merchandise depending on the retailer.
In its survey, the NRF says the average dollar loss per robbery incident has gone up to $7,594.48 in 2020. It was only $828.94 in 2019. This can be devastating for small business owners with limited inventory and minimal insurance coverage.
Organized Retail Crime
There is no question these are organized criminal acts. These gangs target high-value items they can quickly sell to fences or online. The report says designer clothing, laundry detergent, designer handbags, allergy medicine, razors, high-end liquor, and pain relievers are their part of their target. With large gangs that is why the losses can quickly add up to thousands of dollars in a few minutes.
A Senate committee hearing in early November 2021 further highlighted the problem. Ben Dugan, director of organized retail crime for CVS, testified the average professional thief that targets a CVS gets away with $2,000 in merchandise in only two minutes.
Dugan goes on to say, "The problem is growing worse because of a lack of regulations in online marketplaces. In many ORC gangs, "boosters" steal products and get high rates from a "fence". This is because they can quickly sell them as third-party sellers on online marketplaces." Adding, "The ease with which online sellers can open and close their sites, especially undetected, is directly related to this increase in criminal activity in our stores."
Increase in ORC
The survey reports, close to 69% of retailers have seen an increase in ORC activity in the past year. Some of the issues they cite are policing changes to sentencing guidelines, and the growth of online marketplaces for the increase in ORC activity.
As one retailer in the survey put it, "Perpetrators are becoming more common in an era where it is easy to evade prosecution."
Not only has the crime increased, but retailers are saying they are more violent than ever. Almost two-thirds or 65% of respondents noted the increase in violence. And another 37% said ORC gangs were much more aggressive than in the past.
The crime rates alone are enough to doom any Democrat on any upcoming ticket. But if that's not enough, Bidenflation will be. No matter the issue, Biden's ways simply don't work. It's time to go ahead and flip the script.