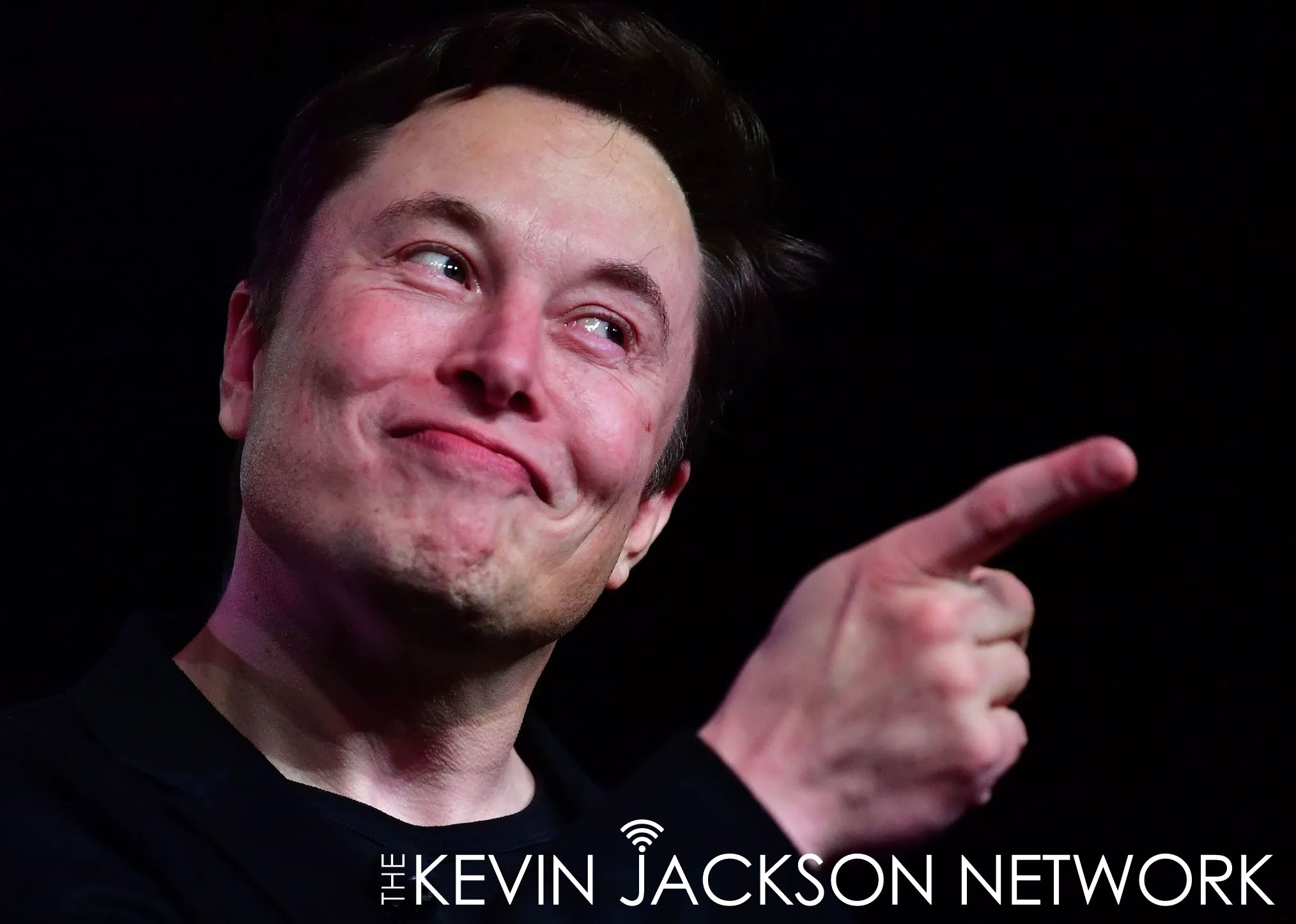 Elon Musk just announced that his tweets are being suppressed.
Isn't that ironic? First, Twitter doesn't want to sell to Musk. Then, they decide he's giving them way more money that they're worth. In fact, Musk's pennies are so pretty, Twitter started cleaning up their act. (Well, at least as far as the public could see.)
Then, Musk realizes the number of bots and fake accounts far exceeds what Twitter originally claimed. Of course, Kevin Jackson predicted that Musk wouldn't buy Twitter, because Twitter is a bad investment. Once again, Jackson called it! I've worked for the man for six years now, and his ability to "see the future" is quite uncanny. But I digress. Back to Twitter. When Musk pulled the plug, you could hear the "butt-hurt" rolling through the clouds.
Twitter big wigs weren't going to get rich after all.
At least not off Musk's nickels. Then, the back and forth between Musk and the social media platform turned into quite the public undertaking. I'm sure the Tweeters were starting to be embarrassed as their lies and over-valuations came to light. So what's an internet company to do when the going gets tough? Censor the opponent. Try harder to hide the truth. Revert to their old ways.
To be honest, Twitter's behavior really isn't unexpected. They're just doing what leftists do. The sad thing is how our own mainstream media is handling the situation.
Fair and Balanced?
Definitely not! Just look at this article I found on MSN.
The world's richest man is now claiming that his speech is being suppressed on Twitter — but we can see the tweet he posted about it just fine.
"My tweets are being suppressed!" Musk raged under the display name "Naughtius Maximus," in an apparent reference to the character Nortius Maximus from "Monty Python's Life of Brian" who is best-known for a song from the film called "You Mean You Were Raped?"
That questionable context in hand, Musk followed up with another tweet tagging Twitter, the company's verification page, and Parag Agrawal, the company's current CEO.
Less than an hour later, Musk again referenced "Monty Python And the Holy Grail" by tweeting, without threading, context, or commentary, a meme gif of a character from the film yelling "Help, I'm being suppressed!"
Obviously, this article is authored by a full-blown leftist (Noor Al-Sibai). He doesn't even try to feign impartiality.
MSN continues:
Curiously, Musk's unsubstantiated claims of tweet suppression came just after Twitter shareholders voted in favor of him taking over the company in spite of his repeated requests and pending court maneuvers geared towards withdrawing from the $44 billion dollar deal.
This is not, of course, the first time the world's richest man has claimed that he's been "shadowbanned," or had his posts secretly suppressed, by the social network that he initially tried to buy over supposed free speech concerns.
He joked earlier this year that a "shadow ban council" was reviewing his grainy-image meme tweets, and right-wing commentators like Sean Hannity have pushed conspiracy theories claiming that Musk's takeover bid "exposed" an internal shadowbanning campaign.
Like most people who claim they've been shadowbanned, it's unlikely that there's an any conspiracy to suppress his speech on Twitter or anywhere else — and, as in most other cases when folks cry shadowbanning, any lowered engagement is likely the result of people simply being annoyed by or disinterested in their posts.
Disinterested People?
I've never heard anything that stupid in all my life. We know for a fact people are shadowbanned. Conservatives aren't disinterested in Elon Musk. Instead, we're smart enough to know that if a man is able to propel himself through life and land on the "richest man in the world" platform, he would be a man worth watching.
Furthermore, Kevin Jackson watched his followers dwindle by the day. People actually messaged us and let us know they didn't unfollow us, yet they found they were no longer connected to our pages, whether they be on Twitter or Facebook. Ultimately, both platforms deleted our pages entirely. No explanation- no violations against their set-in-stone standards- no viable reason to "silence" our network, and NO WAY to dispute the decision. Yet, there we were, locked out!
We've had to rebuild the Kevin Jackson Network from the ground up. (In fact, if you aren't following us on social media, please do so now!) Going through this process has been frustrating. Especially knowing how many people depend on us for the point of view we provide.
Yet we refuse to accept defeat.
Why? Because we believe that conservative values are the key to restoring this great nation.
Right now, we're working on "Beyond the Mules," a film that begins where Dinesh D'Souza's movie, "2000 Mules", ends. Disturbing new confessions are revealed. Proof of widespread coordinated cheating during the 2020 presidential election is brought forth. And more leftist corruption is exposed.
In fact, you can join forces with us, if you choose to. Click here for more information. But whether or not you join our cause, Kevin and the team we've assembled will continue to give voice to the conservative values we've staked our futures on. Until the invasion of leftism ends, you can count on us.