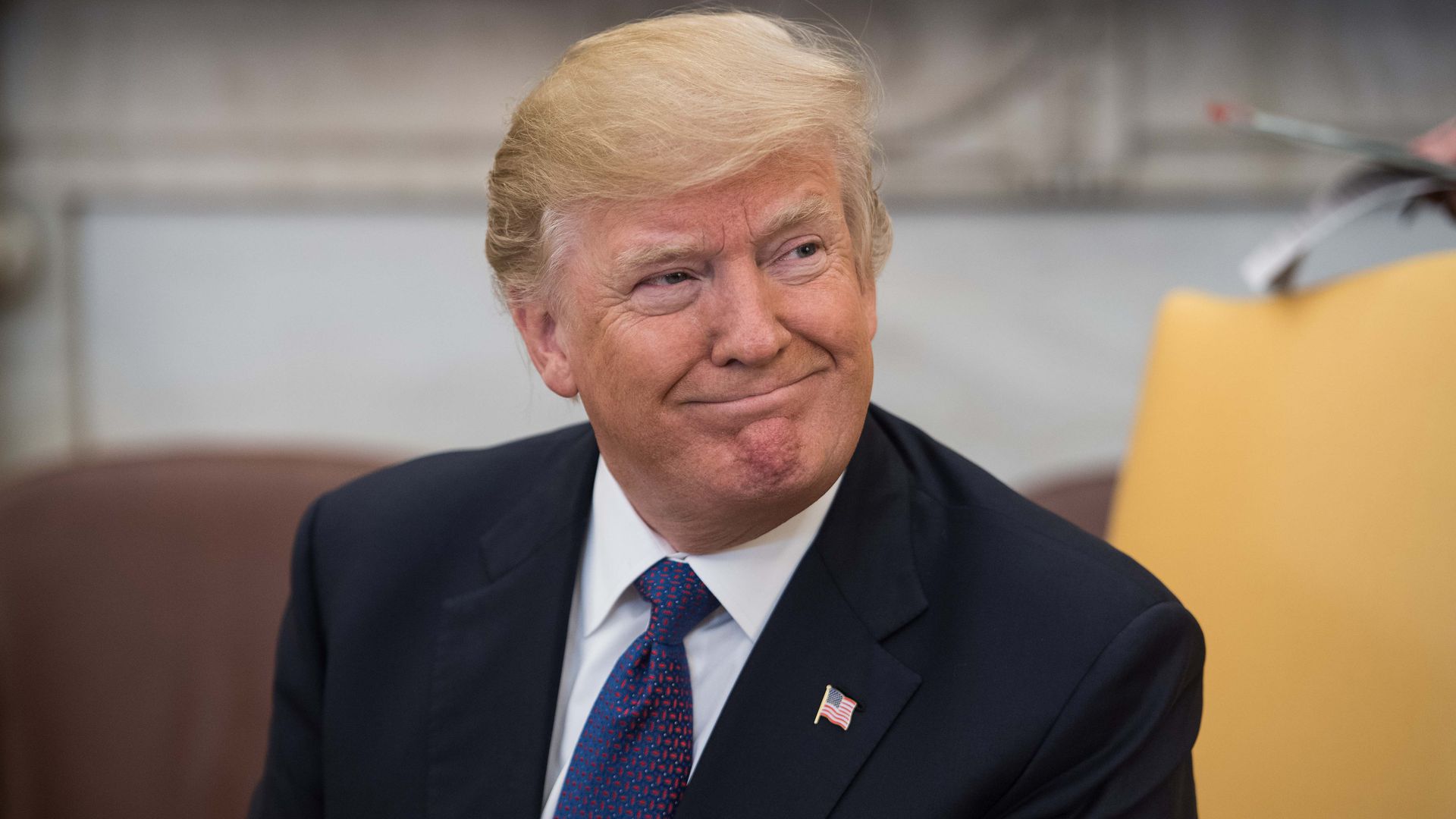 Well, well, well…. will wonders never cease? Turns out, Russian Collusion is absolutely, 100% real. The game was always being played. But now we learn who the real players are!
The FBI just made an arrest. The only problem is– they arrested one of their very own.
Charles McGonigal was once a respected FBI agent. In fact, he was part of the team that was tasked with investigating Trump and his supposed ties to Russia. But once again, the left is proven to have done exactly what they've accused the right, specifically Donald Trump, of doing.
Oh to be a fly on Trump's wall today! Talk about total vindication.
A former senior FBI counterintelligence official who reportedly was involved in the Trump-Russia probe was arrested and charged over his own alleged ties to a sanctioned Russian oligarch amid the war in Ukraine.
Charles McGonigal, the former special agent in charge of the FBI's Counterintelligence Division in New York who retired in 2018, is charged with violating U.S. sanctions by agreeing to provide services to Oleg Deripaska, a sanctioned Russian oligarch. He was charged alongside Sergey Shestakov, a former Soviet and Russian diplomat who later became a U.S. citizen and a Russian interpreter for courts and government offices, through a five-count indictment unsealed in Manhattan federal court Monday.
McGonigal and Shestakov both were arrested Saturday. The indictment is a rare move by federal prosecutors to bring charges against a former senior FBI official before a federal grand jury.
Though not referenced in or related to the indictment, McGonigal, while serving as chief of the cybercrimes section at FBI headquarters in Washington, D.C., was one of the first bureau officials to learn of allegations that George Papadopoulos, a campaign adviser for former President Donald Trump, boasted that he knew Russians had dirt on Hillary Clinton, launching the investigation into alleged Russian election interference known as Operation Crossfire Hurricane, Business Insider previously reported. Fox News is told that as a senior counterintelligence official at the time, he likely was briefed on Crossfire Hurricane at the time the investigation was launched.
McGonigal, 54, of New York City, and Shestakov, 69, of Morris, Connecticut, "both previously worked with Deripaska to attempt to have his sanctions removed, and, as public servants, they should have known better," U.S. Attorney for the Southern District of New York Damian Williams said in a statement. "This Office will continue to prosecute those who violate U.S. sanctions enacted in response to Russian belligerence in Ukraine in order to line their own pockets."
Both men are charged with one count of conspiring to violate and evade U.S. sanctions, in violation of the International Emergency Economic Powers Act ("IEEPA"), one count of violating the IEEPA, one count of conspiring to commit money laundering, and one count of money laundering, each of which carries a maximum sentence of 20 years in prison. Shestakov is also charged with one count of making false statements, which carries a maximum sentence of five years in prison, prosecutors said.
Michael Driscoll, the FBI assistant director in charge, added:
"The FBI is committed to the enforcement of economic sanctions designed to protect the United States and our allies, especially against hostile activities of a foreign government and its actors," FBI Assistant Director in Charge Michael J. Driscoll said. "Russian oligarchs like Oleg Deripaska perform global malign influence on behalf of the Kremlin and are associated with acts of bribery, extortion, and violence."
"As alleged, Mr. McGonigal and Mr. Shestakov, both U.S. citizens, acted on behalf of Deripaska and fraudulently used a U.S. entity to obscure their activity in violation of U.S. sanctions. After sanctions are imposed, they must be enforced equally against all U.S. citizens in order to be successful. There are no exceptions for anyone, including a former FBI official like Mr. McGonigal."
Tweeters Weigh In:
BREAKING: FBI official who investigated Trump ties to Russia arrested for illegal ties to Russian oligarch.

This is why I say the FBI needs to be dismantled.

— Collin Rugg (@CollinRugg) January 23, 2023
You can't make this sh*t up. Wow https://t.co/IQkNxVDAtg

— Alex Bruesewitz 🇺🇸 (@alexbruesewitz) January 23, 2023
You can't make this sh*t up. Wow https://t.co/IQkNxVDAtg

— Alex Bruesewitz 🇺🇸 (@alexbruesewitz) January 23, 2023
They always accuse others of exactly what they themselves are doing.

Can't make this shit up. https://t.co/8oQVWXx6VU

— Jaime Ultra Maga Lynn🍊🇺🇸🍊 (@jaimelynn5116) January 23, 2023
It's just one more example of Democrats and their age old gas lighting technique. I wonder what the next revelations will expose. Perhaps the Steele Dossier is really about a top Democrat. I hate to speculate, although I think Bill Clinton could easily be a front-runner. Wouldn't it be amazing if all the evidence of Clinton crimes was suddenly released for public consumption? That would be a page-turner about the size of War and Peace. Of course, that's just my own personal wishful thinking, as the Clintons still seem somehow untouchable by law enforcement. However, Trump did have a few choice words for the FBI agent just arrested:
"The FBI guy after me for the Russia, Russia, Russia HOAX, long before my Election as President, was just arrested for taking money from Russia, Russia, Russia. May he Rot In Hell!"
To which I say, "touché sir, touché".