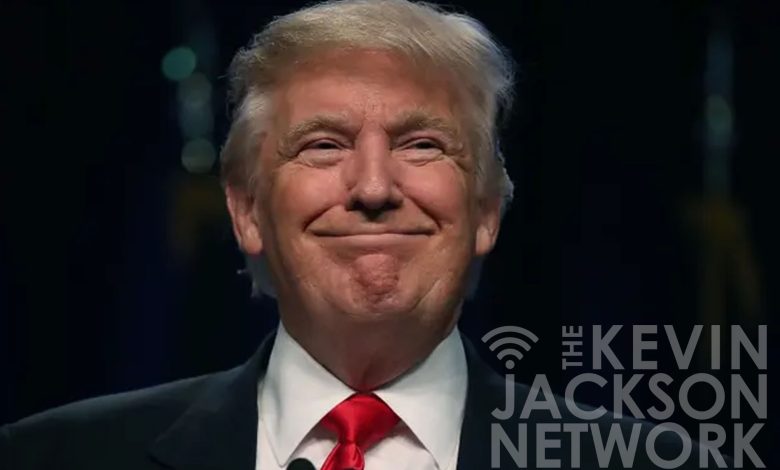 Justice moves at glacial speed these days; particularly, when justice comes in favor of conservatives.
Conservatives wait a long time for perps to emerge from the shadows when Leftist crimes target us.
Perhaps Americans will get justice when we prosecute the SCOTUS leaker? Or the person who dropped the cocaine in the White House? Or what about the infamous Tea Party RACIST?!
In the race for real justice, we may have finally gotten our first wall trophy.
IRS contractor Charles Littlejohn, 38, of Washington, D.C., has been charged with stealing IRS files. Littlejohn has been accused of stealing and leaking the files of former President Donald Trump and thousands of other wealthy, prominent taxpayers. Littlejohn committed his crimes when he worked for the IRS as a contract employee from 2018 to 2020.
During his employment as an IRS contractor, Littlejohn allegedly stole "tax returns and return information associated with Public Official A". And as I indicated earlier, Littlejohn leaked that information to a media outlet. You may have already guessed that "Public Official A" is Donald Trump.
Politico reports that "the charges were filed as a [sic] 'criminal information' rather than an indictment." I'm no legal beagle but these type of charges usually indicate that a plea deal has been struck.
What will the man get who stole Trump's information? Well it won't be the typical five-year prison sentence for such crimes. An eventual pardon. Then, a fat paycheck from the same person paid Hunter's IRS debt. Such is America's new justice system.
Too bad Leftist media consider Littlejohn too low level to carry this story. Perhaps they didn't want to embarrass themselves?
The leak astonished many IRS veterans, not just because of its sheer scale, but because tax filings are subject to elaborate safeguards and unauthorized disclosures are rare.

Adding to the mystery was the silence of Biden administration officials, who had said virtually nothing publicly about the leak or how it had happened. Republicans accused Democrats of disclosing the information in hopes of fueling their push in Congress to raise taxes on the rich.

At the same time, one of the people whose records were leaked — Ken Griffin, a prominent hedge fund manager — sued the IRS for failing to protect his tax filings. In court, the administration argued there was no evidence that leak came from a government employee.
IRS Commissioner Danny Werfel said in a statement, "Any disclosure of taxpayer information is unacceptable."
"The IRS has put in place new protocols and protections that tightened security, and our aggressive work in this critical area continues in order to protect the tax and financial information of taxpayers."
So like the FBI, the IRS is now implementing safeguards to protect Americans' data? Werfel should be fired.
Sen. Mike Crapo (R-Idaho), the top Republican on the Finance Committee, said, "While many questions remain, at the very least, IRS guardrails failed to prevent this brazen breach of taxpayer rights."
"It goes without saying that resolving these and other ongoing security issues at the IRS, as well as identifying and making whole the individuals impacted by this breach, must be the IRS's highest priority."
Some of us are asking the IRS, "What took so long to find this guy"?
What information technology standards allow someone to access the president's taxes? Worse, standard where nobody discovers the leak until years later? The Chinese must be licking their chopsticks.
And no wonder the Bidens gleefully wait things out on all of their so-called investigations. Clearly, it will take this DOJ a hundred years to unravel the Bidens' 20+ LLCs.
The New York Times reported,
The leaks provided fresh fodder for critics of the I.R.S. who for years have accused the agency of acting with political motivations and being reckless with taxpayer data.

The slow pace of the investigation put I.R.S. and Biden administration officials on the defensive at congressional hearings over the last two years, as they were able to offer no information about how such sensitive data could escape.

"I really am anxious to see some results here as well," Treasury Secretary Janet L. Yellen said at a hearing in May 2022. "I regret that I'm not able to do so."
You can bet that if someone leaked Obama's tax returns or school transcripts Democrats would scream for a full investigation.
But as most Americans now know, America has two justice systems. A slap on the wrist system; and another that applies to mere mortals. Where do you fit? I think you know.