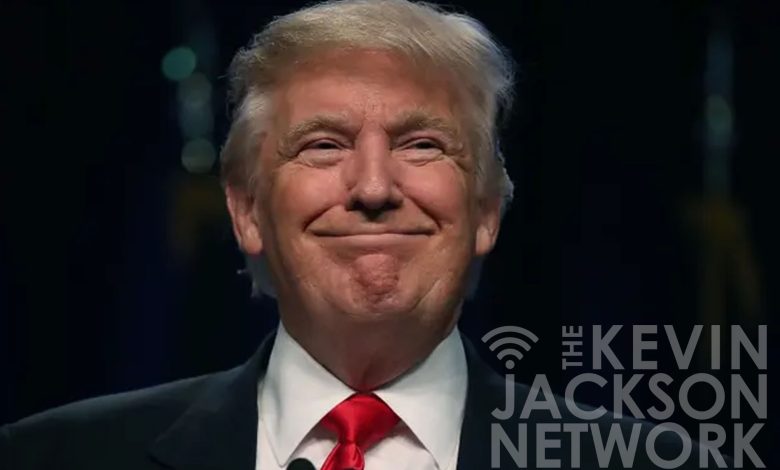 In what most sane people know in America, conservatives win elections. And that occasionally includes Republicans.
While Democrats continue running high on their midterm cheat, course-corrections are occurring. In what I consider a bellwether for the 2024 elections, Republicans get a shocking win.
The Gateway Pundit tweeted:
BREAKING: AG Jeff Landry Wins Louisiana Gubernatorial Race, Flipping the Seat from Democrat to Republican
BREAKING: AG Jeff Landry Wins Louisiana Gubernatorial Race, Flipping the Seat from Democrat to Republican via @gatewaypundit https://t.co/rijr2yo6ah

— The Gateway Pundit (@gatewaypundit) October 15, 2023
R

epublican Attorney General Jeff Landry has indeed won the Louisiana governor's race. The significance of this win is the flip.

Republicans needed a win. Because we function like cadaver dogs. If all cadaver dogs find are dead bodies, they get depressed. So periodically their handlers put a live body for the cadaver dogs to find.

These dogs go wild when they find these "planted" bodies. And so do Republicans. The Landry win is our "planted" body. The win we needed to renew our spirits. Democrats have controlled the governor's mansion in Louisiana for the first time in eight years. That's slightly less than Democrats have controlled the political system. And they stopped the red wave that without cheating would have been a blood bath. More on this in a bit.

Understand that Landry won his race with style. He was one helluva find, as cadaver dogs go.

The 52-year-old defeated a large field of at least 14 candidates in what is known as a "jungle primary". Luckily no blacks were harmed in the naming of this primary, since there were no blacks running in the race.

Regardless of the competitors, Landry "showed out". He won with over 50 percent of the vote. Because Landry got a majority of the vote, a runoff election was not needed.
I call this a win with distinction. A resounding win.
These numbers should frighten Democrats nationwide.
Fifty-one point six percent of the vote for the Republican. That might not be too bad had the Democrat not performed dismally.
Shawn Wilson got just under 26 percent of the vote. He was the only Democrat in the race. But in my opinion, that means Wilson should have gotten a much larger percentage.
Look at that heat map of Louisiana. It represents the heat map across the country
Landry will replace Gov. John Bel Edwards (D-LA) who term-limited out. The win bodes well for the Republicans into 2024. And what a pickup in an off-year election cycle.
In his victory speech, Landry said:
"Today's election says that our state is united. It's a wake-up call and it's a message that everyone should hear loud and clear, that we the people in this state are going to expect more out of our government from here on out."
Why didn't Democrats cheat?
That's the first question that popped into my head. I have two reasons I think the Uniparty allowed Landy to win:
Democrats couldn't figure out a way cheat that big. It would have been impossible to keep the spotlight election cheating with those kind of number. Republicans should take note for 2024. Win big enough, and you break the algorithm. It happened in 2016, and almost in 2020. Congrats to Louisiana Republicans for voting BIG. Voting big is the best election integrity system, period.
But there is another possibility for how Landry got the win. Perhaps Democrats considered this win as "payback" for cheating Republicans out of the red wave in the midterms. Dems threw them a bone. This scenario is not likely, given Bullet 1.
The final and most far-fetched reason for Landry's win? Louisianans are Cowboys fans and thought they were voting for former Dallas Cowboys coach, Tom Landry.
Is Landry that good?
I know nothing about Landry, so I decided to look up his record. The Washington Examiner reported the following:
Political experts had predicted that Landry would win the primary election, particularly after he led in polling and received endorsements from top GOP members, including former President Donald Trump. Landry received the backing of the state GOP before any other Republican rivals had jumped into the race, as well as support from the Republican Governor's Association.
I generally don't care about endorsements. But the Trump endorsement and that of the RGA is impressive. But Landry is actually a genuine Conservative, unlike others.
Landry served as Louisiana AG since 2016. During his tenure, Landry championed banning gender-affirming medical care for transgender youths. Also, Landry fought for the state's near-total abortion ban even though the ban doesn't exclude cases of rape and incest.
Next, Landry advocated for a law restricting youths' access to "sexually explicit material" in libraries. Some believe this law will target LGBTQ+ books.
Prior to his work in the state, Landry spent two years on Capitol Hill. He began his tenure as a congressman in 2011, where he represented Louisiana's third US congressional district. And to round out his bona fides, prior to his political career, Landry served 11 years in the Louisiana Army National Guard, was a local police officer, sheriff's deputy and attorney.
Louisiana is like most states that have been under Democrats control for any length of time.
Bankrupt and crime-riddled.  Accordingly, Landry conveyed that one of his top priorities as governor would be addressing crime in urban areas. This reform couldn't come soon enough.
Louisiana has the nation's second-highest murder rate per capita. And murder is only the beginning. The major cities in Louisiana are more dangerous than war zones. Hopefully Landry will set the pace. America could use another state like Florida.