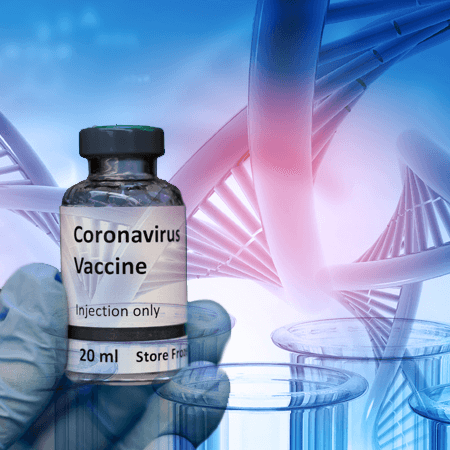 We Were First (And ONCE AGAIN) We Were RIGHT!
As we wrote earlier this month, the American free-market has been at the vanguard in combating the coronavirus. Now 60 minutes caught up to us with a recent story:
In addition to the cure President Trump recently announced, other breakthroughs are happening at a breakneck pace.
According to USA Today:
A five-minute, point-of-care coronavirus test could be coming to urgent care clinics next week, and experts say it could be "game-changing."
The U.S. Food and Drug Administration issued Emergency Use Authorization to Illinois-based medical device maker Abbot Labs on Friday for a coronavirus test that delivers positive results in as little as five minutes and negative results in 13 minutes, the company said.
The company expects the tests to be available next week and expects to ramp up manufacturing to deliver 50,000 tests a day.
That is not the only preliminary test kit.
The FDA has approved a two-minute antibody testing kit to detect coronavirus.  These new-and-improved test kits are but a handful of the new innovations that are becoming on their way into the coronavirus fight.
Engineers at Auburn University also converted CPAP machines into emergency ventilators.  Further, engineers with the Mercedes-Benz Formula-1 Team and University College London created a  breathing aid that could keep coronavirus patients out of the ICU.  Ford, General Motors, and Remington Arms offered to build medical supplies to help fight against the coronavirus.
Still, others are tapping into their inner-McGyvers to create new inventions that are nimble and more efficient.
As KPRC-TV learned:
Rice University has created a new and inexpensive tool that could soon be available and on the front-lines in the fight against coronavirus.
"We've created a low-cost ventilator solution that we hope to release to the world for people," Professor Matthew Wettergreen said.
The prototype is already in the works at the Oshman Engineering Design Kitchen at Rice University, as part of a senior design course project. The ventilators will cost less than $300 to develop.
With much-needed medical equipment running out for medical staff, this device could be a game-changer, Rice University Executive Director Amy Kavalewitz said.
A Vaccine Within Reach.
The media-maligned drug Hydroxychloroquine, normally used for treating malaria, rheumatoid arthritis, and lupus may also hold the key in overcoming coronavirus.  But what do the real experts think?
The New York Post reports:
An international poll of thousands of doctors rated the Trump-touted anti-malaria drug hydroxychoroquine as the best treatment for the novel coronavirus.
Of the 6,227 physicians surveyed in 30 countries, 37% rated hydroxychloroquine as the "most effective therapy" for combating the potentially deadly illness, according to the results of a recent poll.
The survey, conducted by the global health care polling company Sermo,  also found that 23% of medical professionals had prescribed the drug in the US — far less than other countries.
"Outside the US, hydroxychloroquine was equally used for diagnosed patients with mild to severe symptoms. Whereas in the US it was most commonly used for high risk diagnosed patients," the survey found.
The medicine was most widely used in Spain, where 72% of physicians said they had prescribed it.
To date, "there is no evidence" that any medicine "can prevent or cure the disease," according to the World Health Organization.
Mixed Opinions
Some patients claim Hydroxychloroquine works, but some have died using it.  Many scientific experts remain skeptical. Thus, the media's conclusion is that the drug is unproven at best.  Many politicians oppose its usage, have outright banned it, or flip-flop on their policy.
Undeterred, University of Pittsburgh researchers announced a potential coronavirus vaccine.
KDKA-TV explains:
University of Pittsburgh School of Medicine is unveiling a possible vaccine for the Coronavirus pandemic that has spread across the world.
Pitt says they started laying the groundwork for a vaccine during earlier coronavirus epidemics. And the development of this particular vaccine started in January.
According to Pitt researchers, it is "delivered through a fingertip-sized patch of microscopic needles."
They say, it "produces antibodies specific to SARS-CoV-2 at quantities thought to be sufficient for neutralizing the virus."
Clinical trials are the next step. Doctors expect to begin immediately, given the nature of the pandemic. And this drug wouldn't need to be frozen or refrigerated. That's an added bonus for global shipping needs.
Researchers from @PittHealthSci tested a potential vaccine against SARS-CoV-2, which produced SARS-CoV-2 antibodies in mice at quantities thought to be sufficient for neutralizing the virus. The vaccine is delivered through a fingertip-sized patch. https://t.co/rxYKTQ8NhO pic.twitter.com/AZzrCKN9jQ

— UPMC (@UPMCnews) April 2, 2020
Human trials already started in Seattle. American scientists were able to move quickly because the data from SARS and MERS was already available, and they are both similar to coronavirus.
These new products can't come soon enough. Until then, improvising with what we have to adapt to the current crisis is our best bet. In fact, it's the quickest road to a viable solution. And it's what makes innovation the hallmark of American ingenuity.