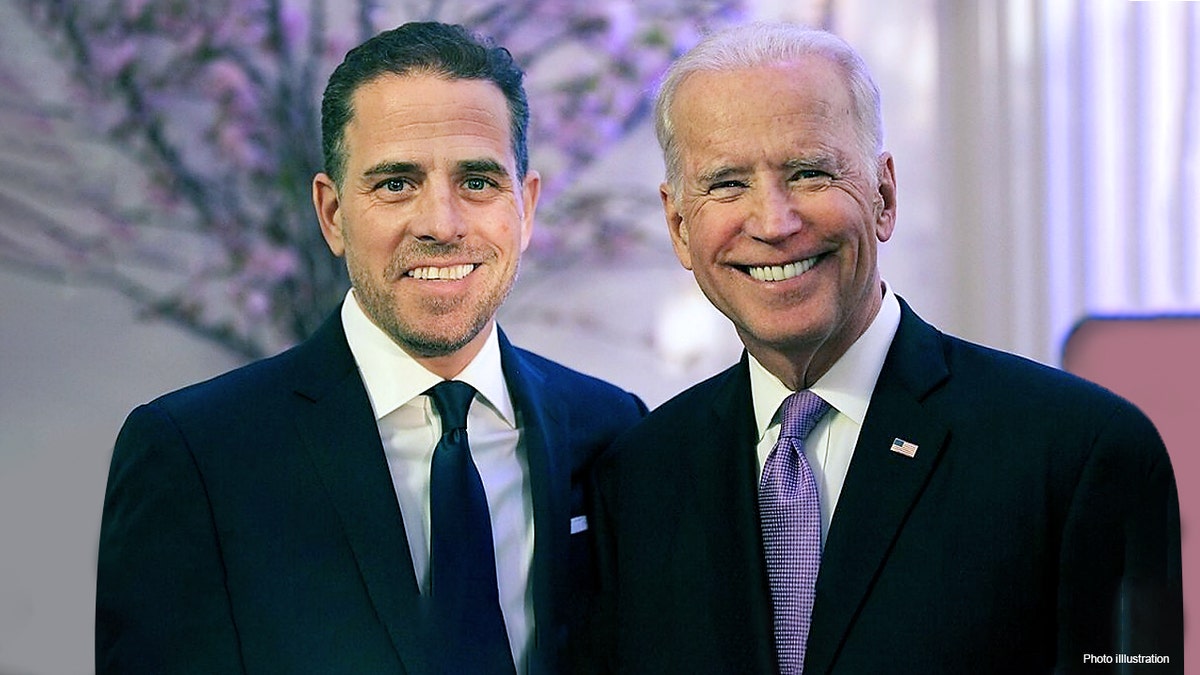 Troublesome family members have been a source of contention for American Presidents. Billy Carter.  Patti Davis.  George W. Bush.  Roger Clinton.  Neil Bush.  Malik Obama.  Mary Trump.
Hunter Biden continues to be a societal Achilles Heel for his father's Administration.
In a series of recently released emails and texts, it has been learned Hunter has a fondness for vile ethnic and racial slurs.  While the exact wording is not going to be repeated directly, the comments are deserving of scrutiny.
Hunter Biden used the n-word multiple times in conversation with his white, $845-per-hour lawyer, his texts messages reveal.

The shocking texts may prove embarrassing for his father President Joe Biden, who just last week gave a speech decrying racism on the 100th anniversary of the Tulsa massacre, and has sought to portray racial justice as a top priority for his administration.

The president's son joked in a January 2019 text to corporate attorney George Mesires about a 'big penis', and said to the lawyer: 'I only love you because you're black' and 'true dat n***a'.
Hunter wrote to Mesires saying:
'how much money do I owe you. Becaause (sic) n***a you better not be charging me Hennessy rates.'

Mesires replied: 'That made me snarf my coffee.'

Hunter added: 'That's what im saying ni…', cutting off the racial slur mid-word, then texted a picture to Mesires.
Yet the frivolous rantings continued:
The picture was not downloaded on Hunter's laptop, from which the text exchange was recovered by DailyMail.com.

But Mesires replied: 'Why are you so tan?'

'I'm sorry for sexting you accidentally that was meant for another friend named Georgia,' Hunter replied.

In the January text exchange, the two men were talking about philosophy and bantering with each other.

Mesires: 'There are ideals of unconditional love that serve as proxies. I don't have many. You. God,'

Hunter: 'OMG n***a did you just a fictional character from the imagination of the collective frightened and my dead brothers unconditional love is what I should rely on and my kids aren't children George.'

Mesires: 'My parents love was conditioned.'

Hunter: 'My penis as of late has been un conditional.'

Mesires: 'That's why we are searching.'

Hunter: 'For my penis.'

Mesires: 'And we will always be searching.'

Hunter: 'Its big penis George. They always find it. And I only love you because you're black.'

Mesires: 'It's so annoying when you interject with frivolity.'

Hunter: 'True dat n***a. But I'm done my rant.'
Australia News picks up some details of the story:
According to the publication, an October 2018 invoice sent by Mr Mesires to one of Hunter's business partners showed the lawyer's hourly rate of $US845 ($A1090).

The bill, which included "teleconferences with H. Biden" regarding his Chinese joint-venture Hudson West, came to $US88,465 ($A114,300) for 107 hours' work between August 2017 and April 2018.
Has to make some wonder if 'daddy' also picked up the bill that for as well.
But it does not stop there!  For some odd reason, Hunter kept a very inappropriate meme on his laptop referencing his father and former-President Obama.
Hunter's '

Color

' Schemes
And yet, there is even More!
If the usage of racial slurs were not enough, Hunter apparently has a proclivity for being rather obtuse in his dating choices.  The first-son was very descriptive in a conversation with his cousin Caroline Biden, who has had her own snafus with the law, including financial scandals, and social media faux pas.
DailyCaller reveals:
Hunter Biden reportedly referred to Asian women as "yellow" in a January 2019 text to his cousin who was asking about the type of women he preferred.

The text came from Hunter's abandoned laptop and was revealed on Wednesday by the British newspaper Daily Mail.

The texts reportedly show Caroline Biden, the daughter of President Joe Biden's brother James, talking to her cousin Hunter about setting him up with her friends.
In addition, Sky News reveals:
Sky News host Rita Panahi says it has been revealed Hunter Biden used an "anti-Asian slur" in a text messaging conversation with his cousin.

The remarks come after the Daily Mail reported Hunter Biden used the term "no yellow" to refer to Asians in a text conversation with his cousin Caroline Biden in 2019.

Ms Panahi said the "anti-Asian slur" was "one of the least disturbing" things in the exchange.

"This exchange … it's something you'd expect a human trafficker or a pimp to be talking about," Ms Panahi said.

"The way they're just talking about women … the whole thing is just disgusting."
If Caroline fails in her current career path, she has the potentials of a high-end madam.  And she would not be the first blue-blood to do so.  Nor would she be the first in the White House.  Or the second.
Apple Didn't Fall Far…
As we previously reported, President Biden himself has on oh-so-many occasions needed to have his foot surgically removed from his mouth.
At recent press conference, the President made a series of racial and cultural comments that were both insensitive and at one-time would have caused the 'woke' mob to go into a frenzy.
Speaking on the reluctance of some people to get COVID-19 vaccines, Biden said it was "harder to get African-Americans, initially…vaccinated, because it used to be that they experimented on them – the Tuskegee Airmen and others."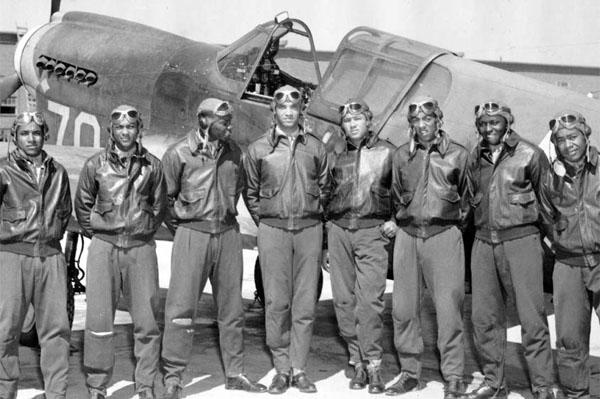 First off, the Tuskegee Airmen (aka the Red Tails) were a historic squadron of African American fighter pilots that flew bomber escort during World War II.  Biden confused them with the victims of the Tuskegee Experiment, one of the most heinous bio-human experiments in American history.
But Biden continued talking:
During the same comments, Biden also said it was "awful hard to get Latinx vaccinated as well. Why? They're worried that they'll be vaccinated and deported." Latinx is a word used by a very small percentage of Latinos when asked to describe themselves, according to polling data.

The White House originally set a goal to vaccinate 70% of American adults by July 4th. But clearly they're falling short of that figure. The U.S. is projected to meet the 70% vaccine July 4 benchmark for adults ages 27 and older.

According to the Kaiser Family Foundation, 38% of Latinos have received at least one COVID-19 vaccine dose, compared to 46% of whites and 33% of African Americans.
BIDEN: "It's awful hard as well to get Latinx vaccinated… Why? They're worried they'll be vaccinated and deported." pic.twitter.com/gt2mcuAGB2

— Daily Caller (@DailyCaller) June 24, 2021
So not only is Biden spewing racial/ethnic hate, but he is also putting out false numbers.  Unless he is not being briefed on the true statistics and is only serving as a voice piece?
Was this what Joe Biden meant when he said:
"If you have a problem figuring out whether you're for me or Trump, then you ain't black?"
It was Joe Biden who praised Robert Byrd at his eulogy.
Remember in 1972, Joe Biden's first major legislation was opposing integrated busing.  Quoting Biden:
"Unless we do something about this, my children are going to grow up in a jungle​, the jungle being a racial jungle."
Where has Antifa, BLM, Cancel Culture been on this?
It is even sadder that most of the breaking news on the Biden family has largely come from foreign media.  For the American press to truthfully report on these scandals would mean having to mea culpa on previous stories that were mainstream media ignored, then debunked as fake news.  Afterall its not like Hunter ever committed any gun crimes?
Supposedly, the essential role of a news media is to serve as a "watchdog" for the people over government in support of the free exchange of ideas, information, and opinions.  Yet the media establishment continues to be negligent in their obligated duty.  The need for a free and honest press is vital in the maintaining of a democratic society.  Corporate interests now own those outlets of information, is what being reported (or not reported) the truth or satisfying an agenda?
Otherwise, we risk jeopardizing the many sacrifices fought for over the last 245 years.

Image courtesy: The Federalist Papers