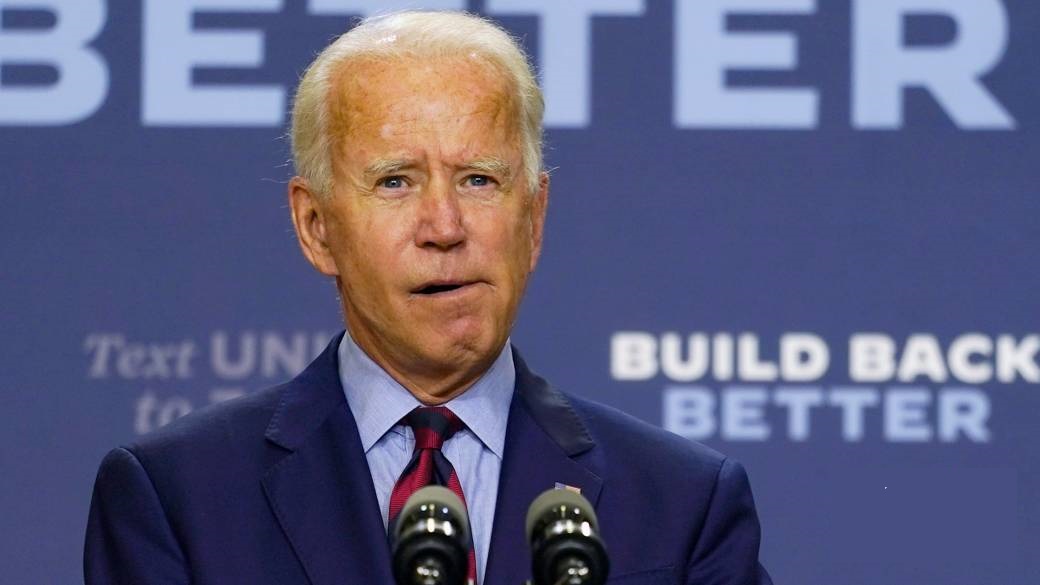 Democrats and other Leftists should rethink their program to Build Back Better. Because it's not working.
I searched hard to find anything the Democrats have "built back better". They stopped building President Trump's wall, and estimates are one million illegals entered America since Joey Demento was cheated into office. This year's total is expected to top two million illegals.
With millions more Americans out of jobs, many not even wanting to work, the economy certainly isn't "building back better".
Maybe I'm just looking at things through the wrong eyes? Because the black market economy has definitely "built back better".
As CBS reports,
Chicago Police have issued a formal warning after continued robberies on and around the city's Magnificent Mile, at a time when stores continue to leave while others fight to stay in business after big pandemic hits.
CBS 2's Tara Molina reports that retail leaders say the problem is so bad, that new business is hesitant to move in. That hesitation stems not only from the continued retail theft and robbery issue here, and across the city, but the perception that the city isn't a safe place to be right now.
A stretch of North Michigan Avenue remains vacant and locked up–telling of the struggle on the city's Mag Mile. Former tenants like Macy's and Disney are gone, and there are no plans for a new tenant for the old Macy's space at the Water Tower Place anytime soon.
"I think it does not help in terms of the recovery for downtown Chicago," said Robb Karr, president and CEO of the Illinois Retail Merchants Association. "The impression around the nation is that Chicago is not a very safe place to be. And the incidents we saw this morning, over the weekend, the episodes before that, only feed that."
Magnificent Mile, gone. What next? Rodeo Drive?
Consider what's happening in San Francisco with retail theft.
These "snatch and grab" robberies are too many to mention.
In this video, TJ Maxx is targeted by brazen shoplifters:
These types of robberies happen so often that retailers are closing stores in some cities or in some areas.
Regarding Chicago's woes, the story continues,
Karr said the sales tax loss related to these continued crimes hits the city, county, and state of Illinois. 
"It's a serious problem, and we have to address it," said Ald. Brian Hopkins (2nd), adding the impact on the city is much bigger than the police warning because shoppers and visitors aren't the only people taking notice. "The commercial brokers tell us that when they get potential interest from a tenant, that's one of the first questions they ask, is what's happening in Chicago to stem the tide of retail shoplifting rings that have been operating with impunity downtown? And we don't have a good answer right now for that."
"We're hopeful those vacancy rates will continue to decline." 
Who are the perps? Here's what authorities reported, according the CBS article:
With continued robberies in the area, Chicago police have issued a warning about suspects only described as young men, in their teens, robbing items on display. No one is in custody, and the robberies are still under investigation.
"Young men, in their teens". LOL. A pretty broad description, right?
And as I indicated earlier, these "young men" aren't just robbing on Mag Mile. They even target convenience stores like Walgreens. In this case 7-Eleven:
But it's not just continued issues on and around the Mag Mile causing concern. At least three 7-Elevens were hit during the Monday morning commute, by crews of armed robbers downtown.
"The Police Department has to work in closer conjunction with the State's Attorneys office, they've been very reluctant to prosecute retail theft," said Hopkins.
Too bad Chicago wasn't smart enough to take Donald Trump up on his offer to clean up the city. Had they worked with the President, Chicago would be sitting pretty and prosperous these days. Instead, it's pandemonium.
Leftism spiraling in on itself. As you consider this story, remember Jussie Smollett.
When you can create a fake crime against solid citizens and get away with it, while ignoring real crime by actual criminals what do you expect will happen?